Underbool Pub & General Store

Details
Phone: 03 5094 6262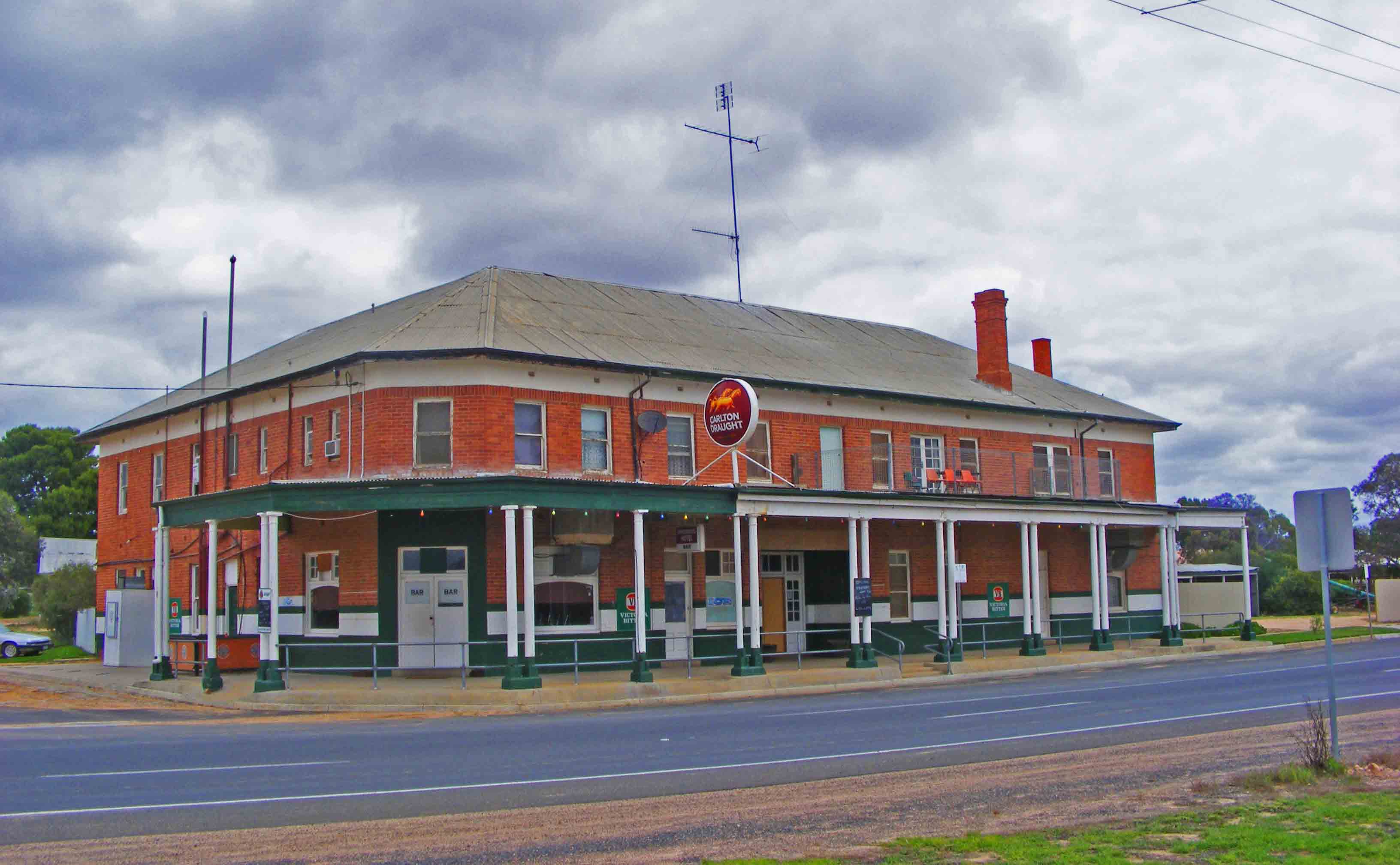 Address
51 Cotter St
Underbool
Vic
3509
Description
The Hotel was built c1925 and has operated over the past 90 years providing bar service, meals and accommodation. Several building alterations were made during 1935 to 1954.
Meals & Accommodation were available until a couple of fires in late 2010 resulted in these services being cancelled.
On 1st April 2011, the Hotel closed for business but in late May the bar service reopened and meal service recommenced after renovations to the kitchen were completed in late 2011.
'Meet and Greet' luncheons were held in the dining room on a Tuesday once a month for seniors - contact MTHCs centre 50946272 or Christine Brown 50946235 for further details.
On 1st April 2015, Underbool Store opened in its new location - the remodelled former dining room.
Bread, Milk, newspapers and basic grocery items were available as well as cafe options and take away meals.
In December 2016, the Underbool Store and Hotel closed.
Opportunity for Hotel/Store business - the business is currently for sale.