A
ustralia Day 2021
Was it the refreshing rain of the previous night or was it being able to gather together again after the restrictions of Covid 19? Whatever the reason, there was a real sense of community as around 70 Underbool locals, including children met at the Underbool Swimming Pool in anticipation of greeting one another and meeting two of the newly elected Mildura Rural City Councilors. President of the Underbool Progress Group Mrs. Frances Lynch welcomed all, with a special welcome to Councilors Cyndi Power and Ian Arney.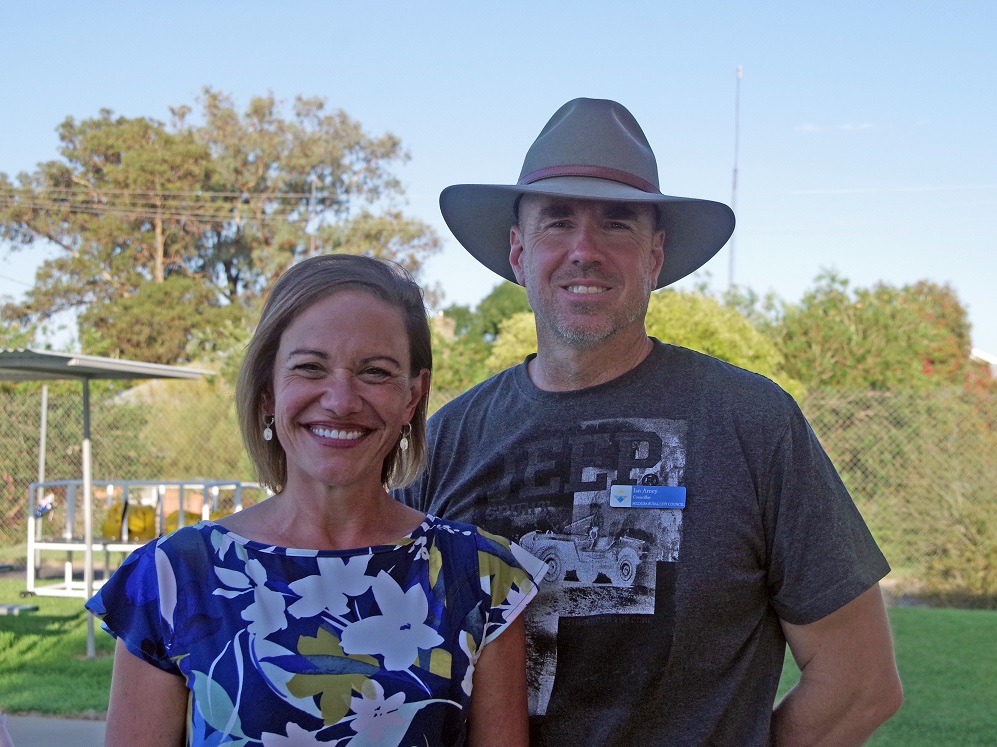 Cr's Cyndi Power and Ian ArneyCouncilor Cyndi Power read the Welcome to Country after which all those present stood for the National Anthem. Cyndi then addressed the crowd, introducing herself as being born and raised in Illinois, USA which is part of the Corn Belt. After marrying a Mildura local man and having a business in Northern Ireland she and her husband made the move to Mildura to raise their four children and Cr Power proudly became an Australian Citizen in 2013. Cr Power has a very keen interest in the regional areas of Mildura Rural City Council and has special interests in community health and well-being.
Cr Ian Arney comes from a rural background, farming in the Werrimull area and holds many positions in the various farming organisations in the Millewa and Mallee. Cr Arney is keen to support those involved in agriculture and living in rural and remote areas, as he understands the many challenges they face, including mental health.
Both Councilors mingled freely among the crowd, getting to know people, answering questions, and discussing a variety of concerns.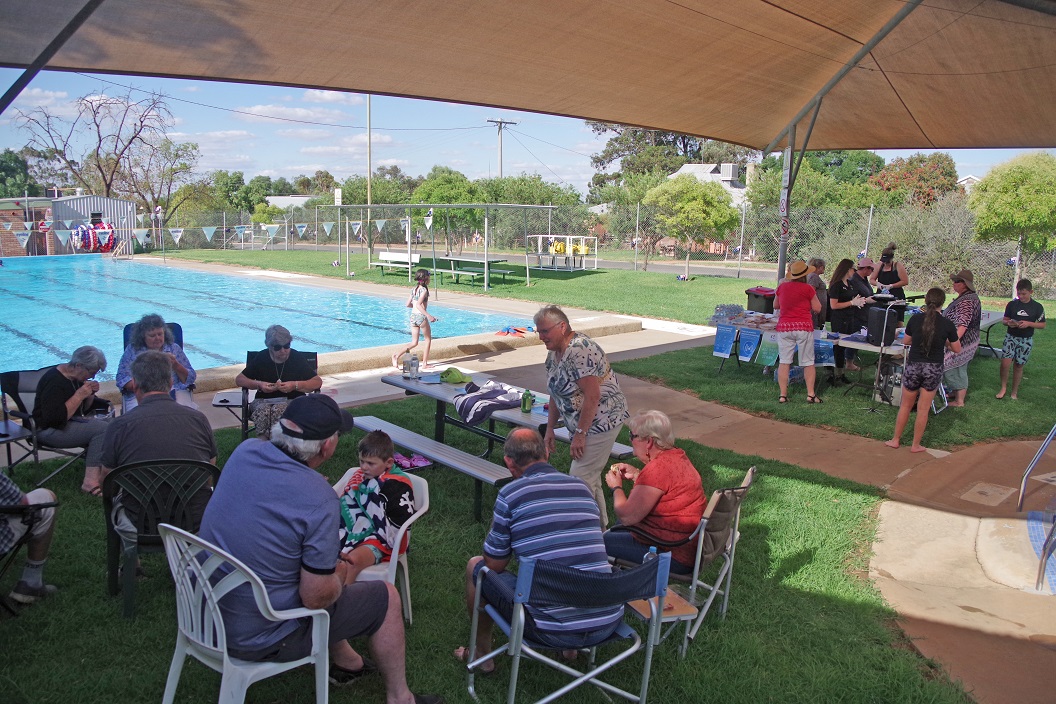 A COVID 19 style barbeque was very much enjoyed along with some lamingtons and the young people were especially ready for a meal after enjoying the benefit of the Pool.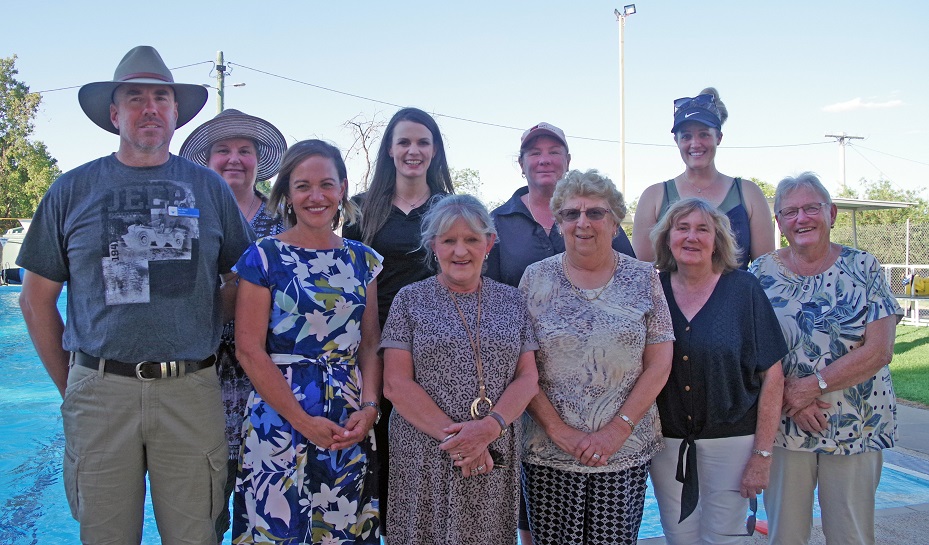 Councillors with event organisers
The event was co-hosted by Underbool Progress Committee and Aligned Leisure and the Underbool and district community greatly appreciate the efforts of Aligned Leisure, who manage and support our Pool which is a much-valued asset in our town. The Underbool Progress Committee also appreciate the ongoing support of Mildura Rural City Council for continued sponsorship of their event.
A hearty well done must also go to the local community - this was the most well attended and supported Australia Day for several years. Thanks to the Progress Group committee for their continued efforts in organising this event.