Ruby's Night In
- a fundraiser for Ruby Magnisalis to assist with ongoing costs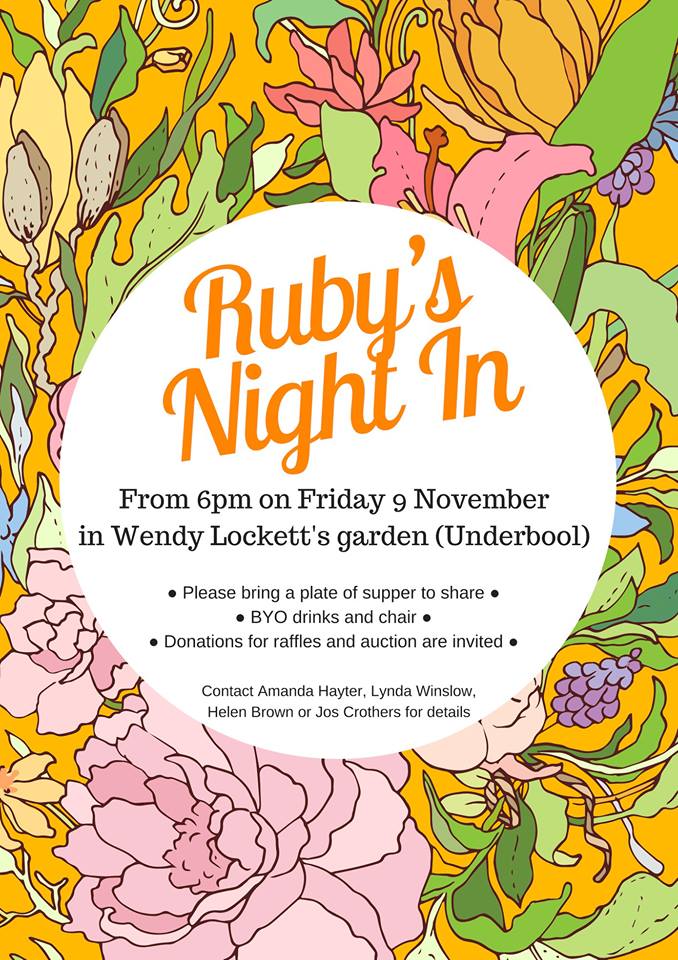 Fundraiser for Ruby
A lovely evening was enjoyed by a large crowd of ladies and a few gents and children. Hosts Wendy, Geoff and Paul had prepared their spacious garden immaculately and there was room for everyone to find a spot to sit, chat, nibble on delicious savouries and enjoy the informal gathering. The weather was perfect for this outdoor event although the cool breeze encouraged many to pop on a jacket after the sun went down.
Many items had been generously donated for the auction held during the evening. Over $15,000 tallied up after the auction - thank you to all who participated. The raffles and monetary donations will bring the final amount to a wonderful fund to help Ruby and her family during the coming months of treatment that she will need to undergo.
Although Ruby and Nicole were unable to be present, a message from Nicole was read out explaining Ruby's journey and expressing gratitude for the support that has been shown to them.
The large crowd from a wide area certainly showed that the community is standing with you Ruby and is thinking of you and your family. Our prayers are with you all.
Thankyou to the hardworking committee who made the evening possible.
contact: Amanda 0428 946 398