Australia Day 2019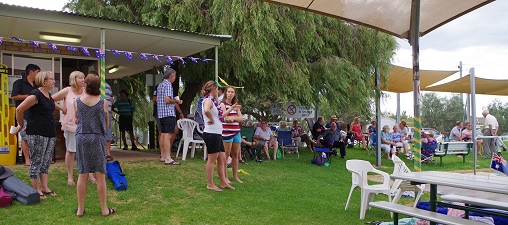 How fortunate are the small communities of the Mallee that have access to a community swimming pool in the warm months of summer. This year Underbool Progress Committee chose to have the annual Australia Day Celebration in a relaxed format at the pool in Underbool's Outen Park. Adding to the atmosphere, children played in the pool with Australia Day themed water balls. Australian leis, wrist bands and flags were handed out to all present. Aligned Leisure, co-hosting the evening also supplied decorations and music.
President of the Committee, Mrs Fran Lynch, welcomed about 66 locals, including MRCC Mayor, Simon Clemence and Mrs Cheryl Clemence and invited all to join in singing the Australian National Anthem, after which Mayor Clemence addressed the gathering, citing that Australia Day is a day to reflect on what it means to be Australian; to celebrate contemporary Australia and to acknowledge our history.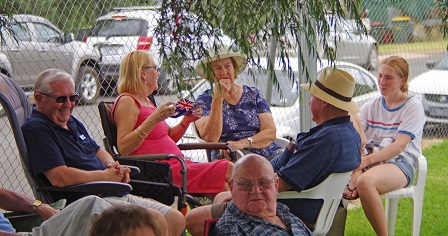 Crs Simon Clemence and Greg Brown enjoy the evening with family
On Australia Day we celebrate all the great things we love about our country: our progress in medicine, technology and science; our sense of a "fair go", lifestyle; our land and our freedom.
Our official National Day celebrated annually on 26th. January, marks the Anniversary of the 1788 arrival of the First Fleet of British ships at Port Jackson, NSW and the raising of the Flag of Great Britain at Sydney Cove by Governor Arthur Phillip.
Cr Clemence reminded us we are living in a lucky country, and that the majority of us came from somewhere else to live here. We live with people of different colours creed, and cultures. Yet we are one!
Mrs Lynch thanked Cr Clemence for his words and invited all to enjoy the BBQ provided, followed by the ever popular lamingtons, icy poles and lollies.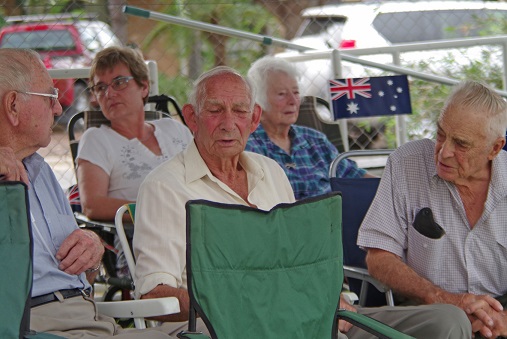 Ernie Lewis, Ray Gloster, Jack Lockett, Ruth & Edna Jackson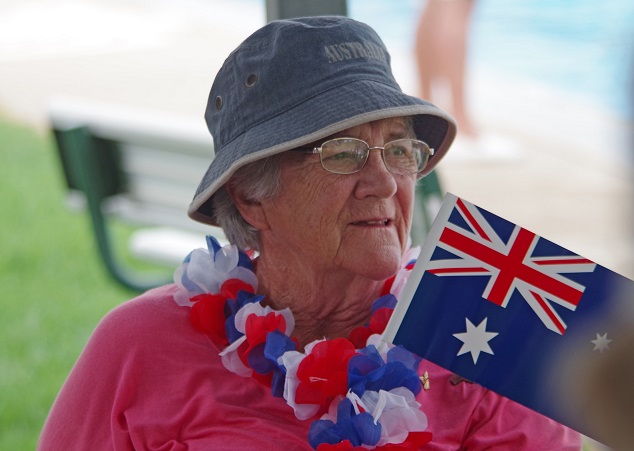 Margaret Prentice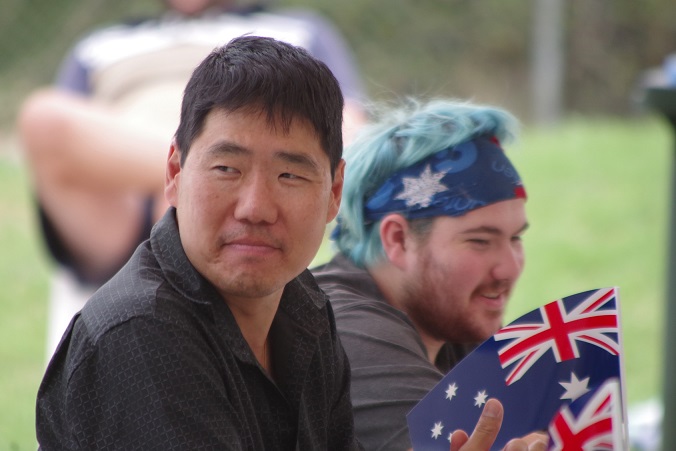 Alan Lam, Kye Sharp
Many thanks to Mildura Rural City Council for the sponsorship of the BBQ tea. The very pleasant evening was made possible by the MRCC, Aligned Leisure and Underbool Progress Group, utilizing a facility which is a great asset and important social hub of Underbool community.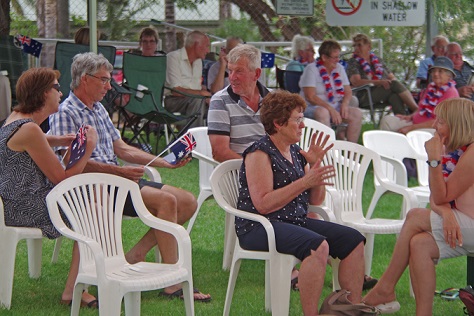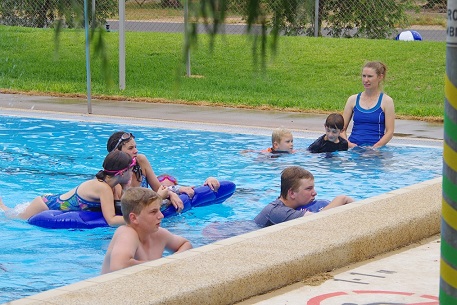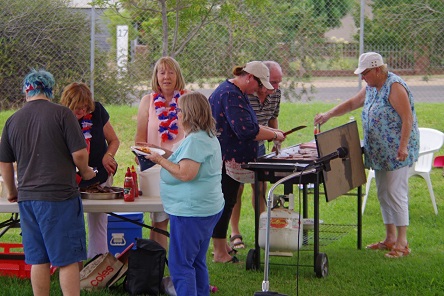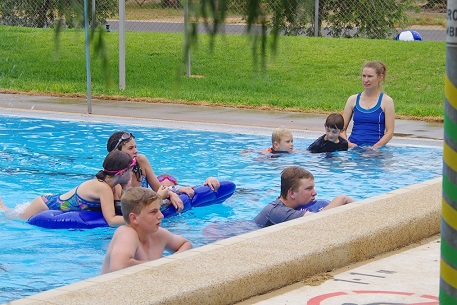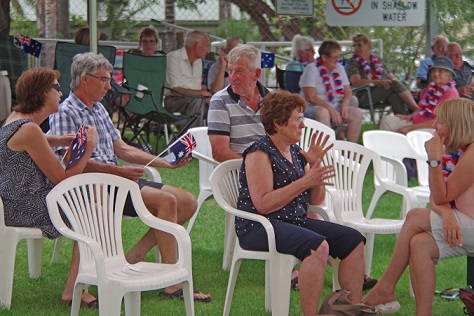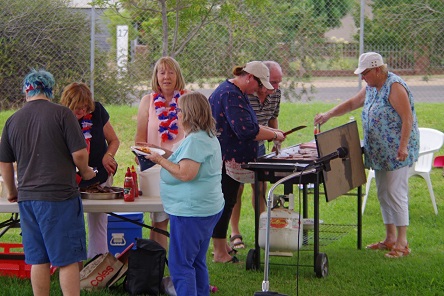 Thankyou to all who helped organise, setup and packup for the rest of us who came along.