2022

Australia Day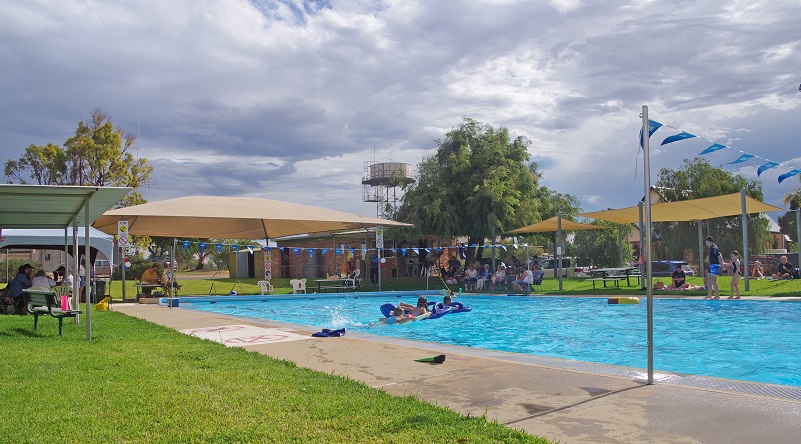 Poolside was the place to be for the residents of Underbool and its surrounds on Australia Day.
The local community was able to come together for their annual celebration at the Underbool Swimming Pool on the evening of January 26.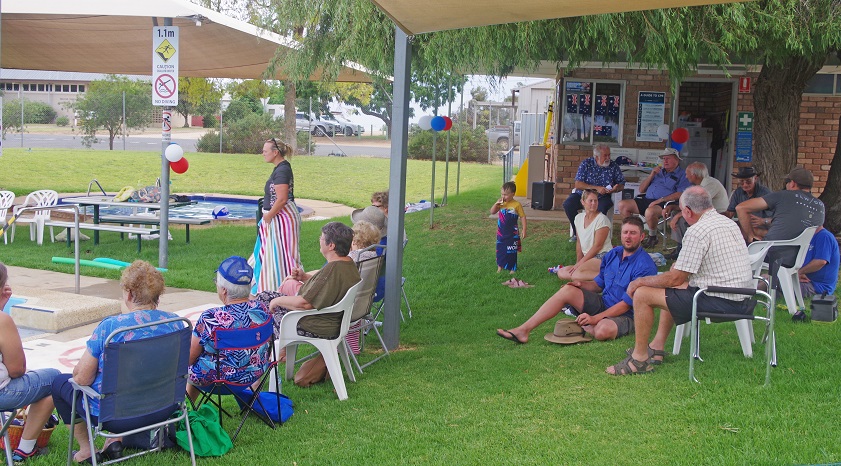 About 60 community members made the most of the opportunity to get together and catch up after summer holidays.
Humidity cause the day to feel hotter than it was and many children came to cool off in the pool.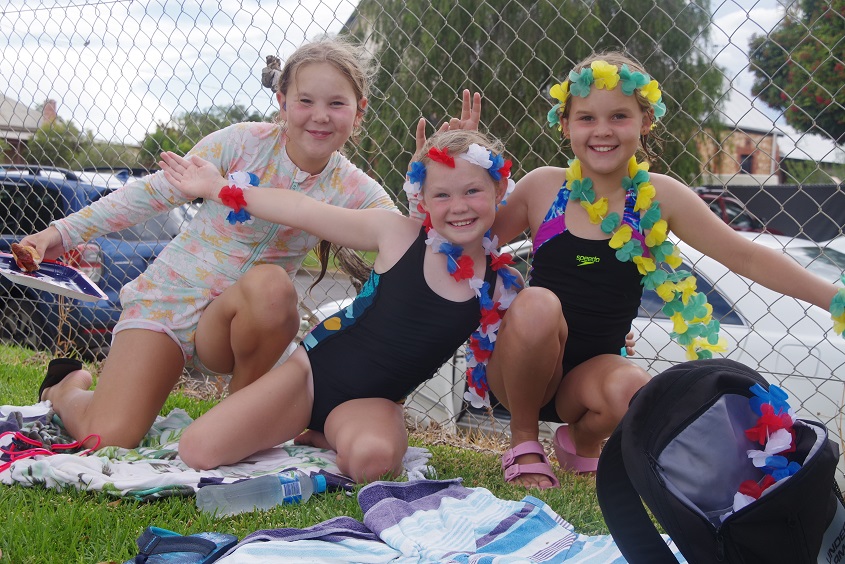 sisters enjoy the eveningWhile the possibility of thunderstorms threatened to force a move of venue, the decision was made to remain at the pool. The weather remained fine but the ominous dark clouds got the committee cooking the barbecue earlier and there were plenty of sausages, hamburgers, bread, and salad for everyone to enjoy, with lamingtons to finish the meal.

President of the Underbool Progress Group, Joan Willsmore, welcomed everyone to the celebration and asked all to stand for the National Anthem after which Cr Glenn Milne read the acknowledgement to country.
After some official words and thanks to the community for their attendance, Joan asked Cr Milne to share something about himself and his interests. Cr Milne spoke of his family history in the district and shared insights into his family situation. He also talked about the road and rail infrastructure within the district and his passion as a councillor in this area.
Joan thanked Cr. Milne for his attendance and acknowledged support from Caitlin Simmons of Aligned Leisure (Manager for Mildura's Aquatic Centres) for cooperation in holding the event at the pool, duty lifeguard Bella, MRCC and finally Coleman Rail for the loan of their shade marquees which allowed the crowd to spread out around the pool.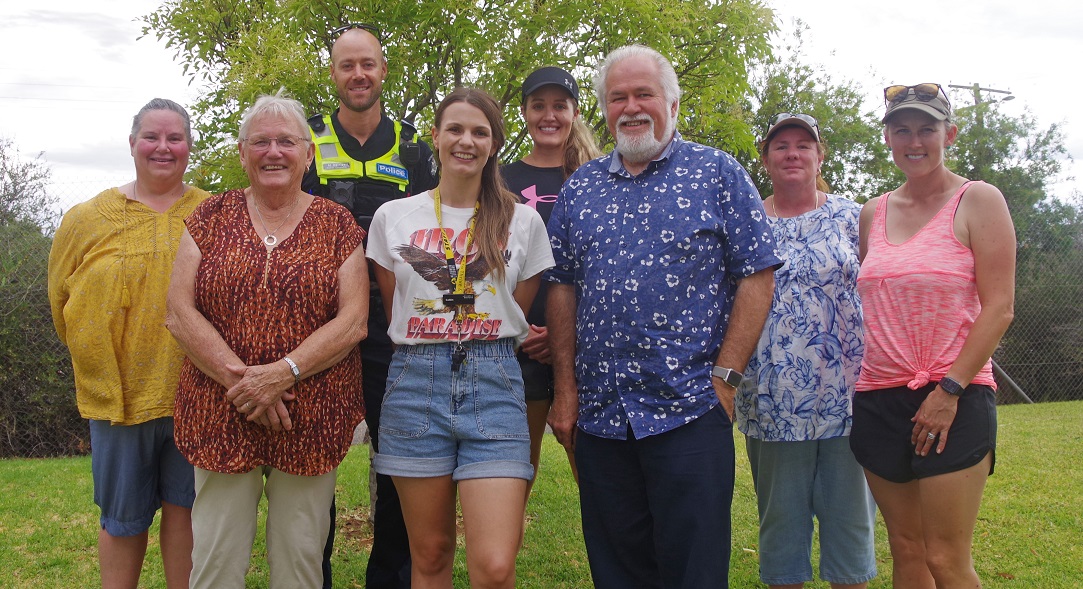 Progress group committee members with Caitlin, Cassey and Cr Milne
The evening was declared a tremendous success by the progress group who thanks the community for supporting the 2022 Australia Day celebration at the pool.

[A lightning display and light showers finally came after the event.]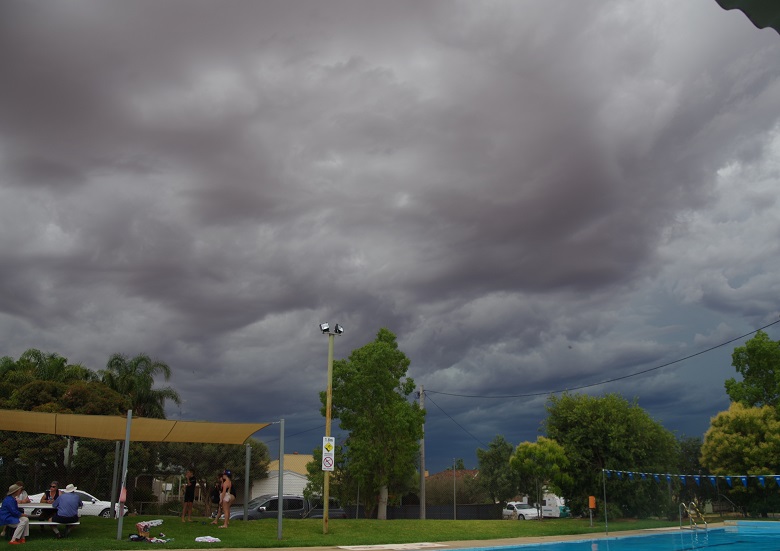 western sky at the end of the event..