Hawk news
2017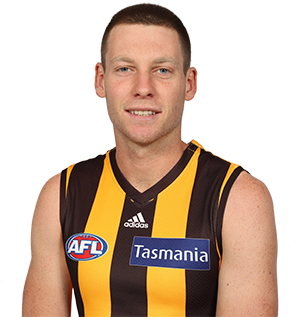 Yet to make his senior debut, Dallas continues his training with the Hawks. Now wearing #20.
The tall wingman averaged 27 touches a game for Box Hill in the opening month of last season [2014] and was named an emergency for the Hawks. His form cooled off and he finished 2015 without making his AFL debut, but ..... Whatever the case, he is serving the time-honoured Hawthorn apprenticeship.
Draft history: 2014 Rookie Draft selection (Hawthorn) No. 17; 2014 NAB AFL Draft rookie elevation (Hawthorn).
7 Nov 14

Underbool' Hawk update
Congratulations Dallas Willsmore on receiving a 2 year contract
with Hawthorn!
Dallas started off in 2014 playing in the development league. He then progressed to the VFL playing for the Box Hill Hawks. When the team played off in the grand final against Footscray Bulldogs, Dallas played well, although no Premiership flag resulted for his team this year as the Bulldogs were the winners on the day.
Dallas has since been elevated onto the senior list for Hawthorn and has accepted a 2 year contract with the Hawks. Dallas continues to work hard to improve his fitness and skill levels.
Dallas is #43