Ladies Bowls Singles Championship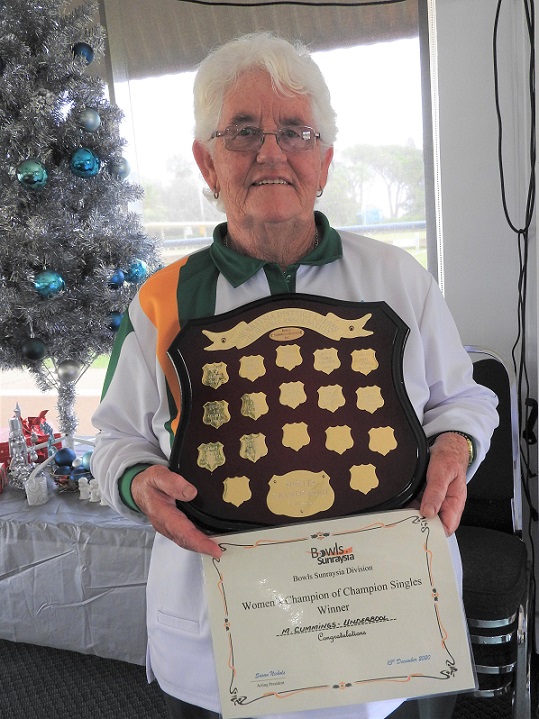 Hearty congratulations to Marie Cummings who has taken out the Sunraysia Division Ladies Singles Championship in a close game with Daphne Loveday of Workers Bowling Club. A contingent of Underbool bowlers travelled to Mildura Bowls Club on Sunday morning 13th December to support Marie. Marie has been Ladies Singles Champion at Underbool 11 times and is the first Underbool lady to go through to win Sunraysia Division Ladies Singles Champion.
On the previous Sunday 6th December, Marie Cummings won her game in this round and was wished all the best for the final play off on 13th December at Mildura Bowls Club.