Sound of silence in 2020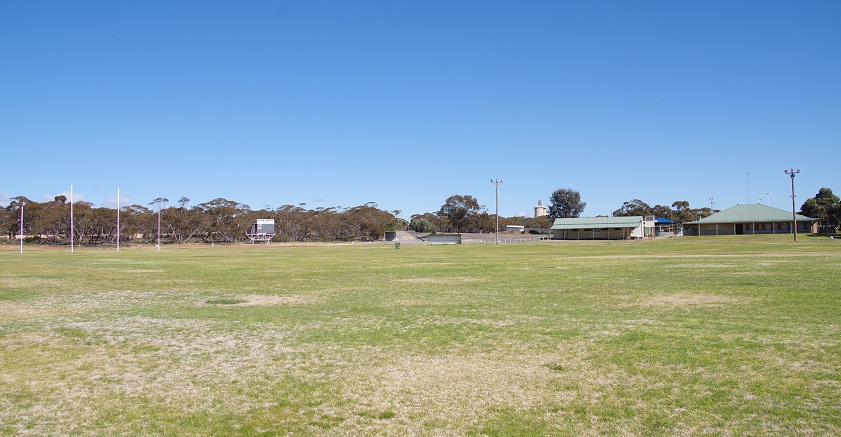 All is quiet at the Underbool Recreation Reserve - sadly no football or netball in the Sunraysia League in 2020.
No bowlers gathering on their greens.
No table tennis competition at Walpeup.
No golf clubs swinging.
Facilities at Outen park closed.

Covid19 restrictions in Victoria.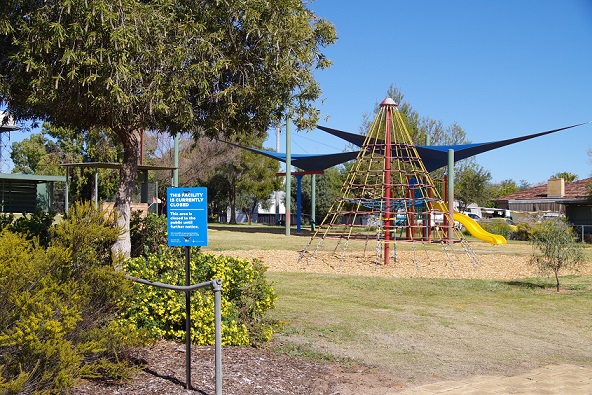 Outen Park playground closed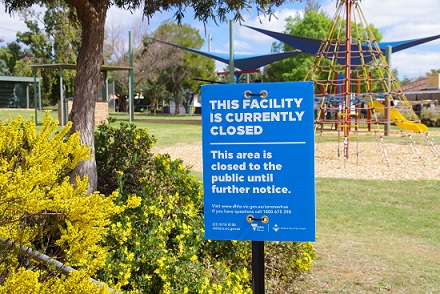 Outen Park playground and BBQ facility