February 2017 update
Pink Lakes Pantry -- opened on Monday 27th February 2016

Hours: 9am - 12pm Monday - Friday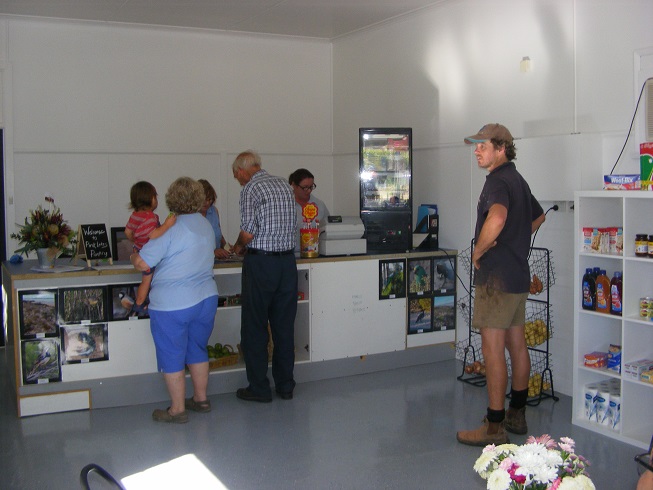 9am - 10am Weekends
Thank you to all our volunteers who are staffing the shop. This is a very exciting new venture for our community.
Items available for purchase are bread, milk, papers, soft drinks, flavoured drinks, chips, lollies, ice and some grocery items.
Please remember to place your paper & bread order with Pennie 0437256367 or Kristen 0407712699
As a community service - orders for bread/bakery products, milk, papers will be taken for pickup from the Pink Lakes Pantry in Underbool.
Further details click here