Australia Day 2019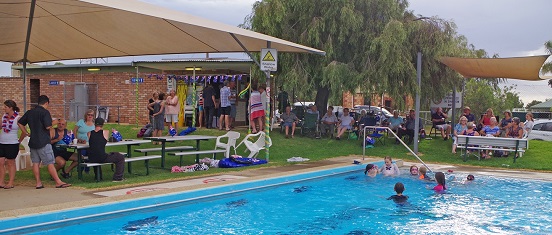 What a lovely evening at the swimming pool!
Older residents enjoyed sitting and chatting while younger ones also enjoyed cooling off in the pool.
Mayor of Mildura, Cr Simon Clemence, gave a short, interesting talk and reminded us of what a wonderful country we live in.
A little bit of thunder was followed by a sharp shower which dampened the grass but not the spirit of those present who continued to enjoy their conversations and finish their BBQ tea.
Thankyou to MRCC, Underbool Progress Group and Aligned Leisure and to all who helped organise, setup and packup for the rest of us who came along.
For more detailed report click here.