Farewell to the Mobile Library
Tuesday 23rd October 2018 saw the last day of the Mobile Library Service to Underbool.
The first bookmobile was launched in August 1989 to service the Walpeup Shire (Ouyen, Walpeup, Cowangie, Murrayville) and was operated by Underbool local Joy Lynch.
Chris John and Leonie Bell later succeeded Joy.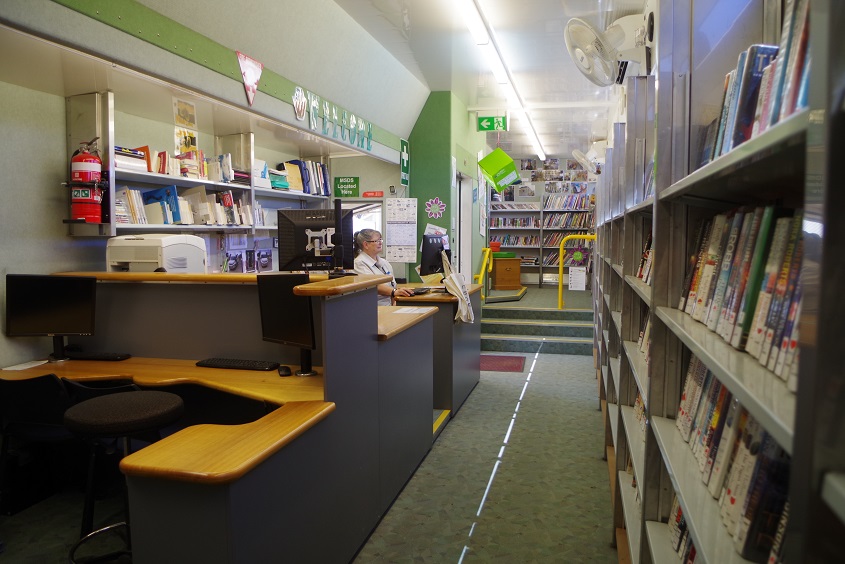 looking towards front of the trailer
Following local council amalgamations the trailer was repainted in 1996 and Nangiloc, Werrimul and Lake Cullulleraine were included in the mobile schedule. The truck was then housed at Red Cliffs Council depot.
A new trailer was launched in June 1999. Later that year, Rosemary Jackson joined the Mobile staff working at the Ouyen site.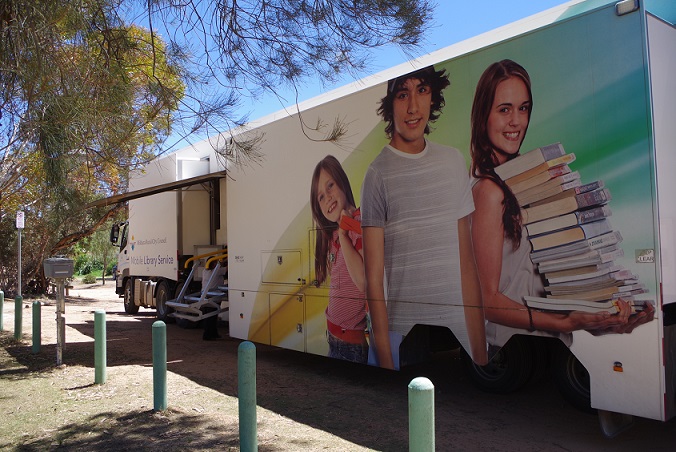 closing up at Underbool for the last time
The most recent trailer was launched in September 2010 and included two side pods providing a children's area and service desk/public computer space, with more floor space for public to browse shelves.
Raylene le Poidevin (from Mildura) has been the full time Mobile Library Officer for almost 19 years driving many thousands of kilometers over her time as driver/operator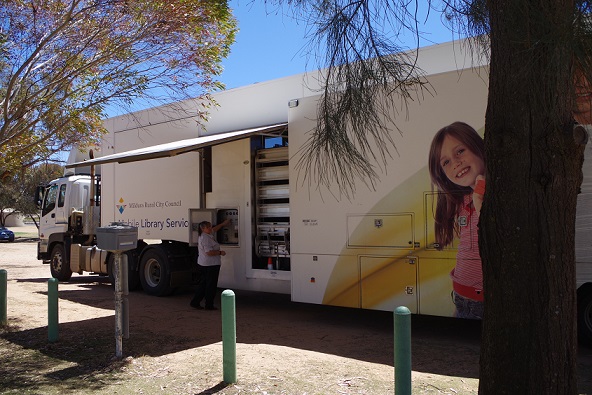 and forming many connections with all the communities she has visited.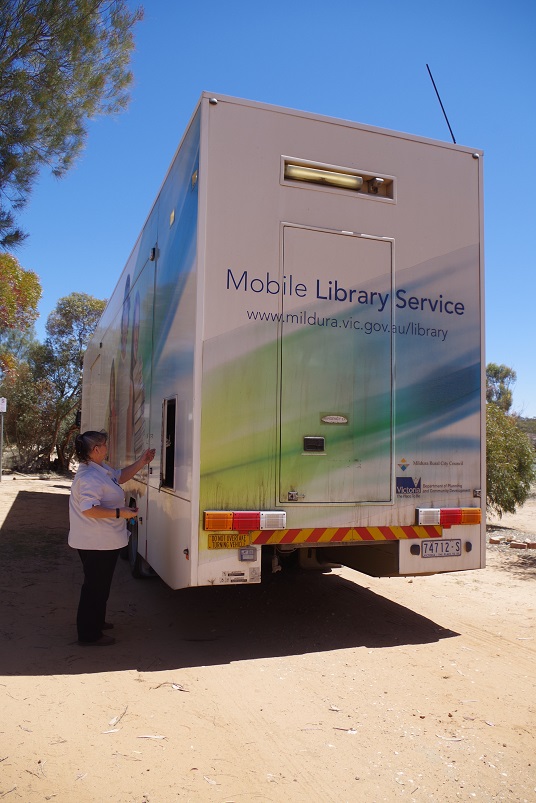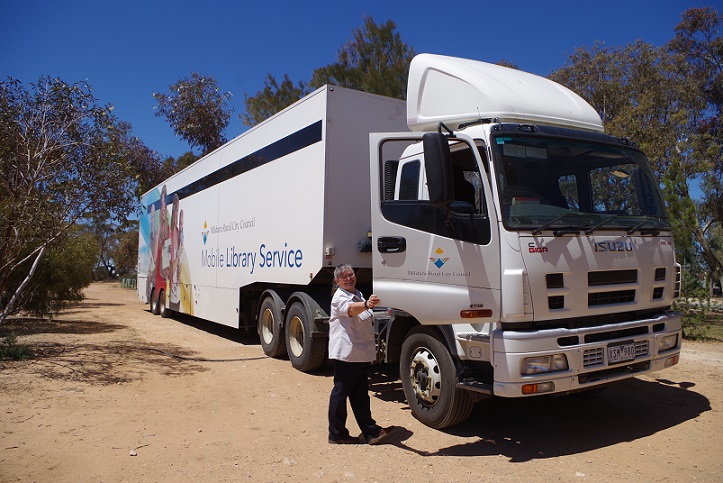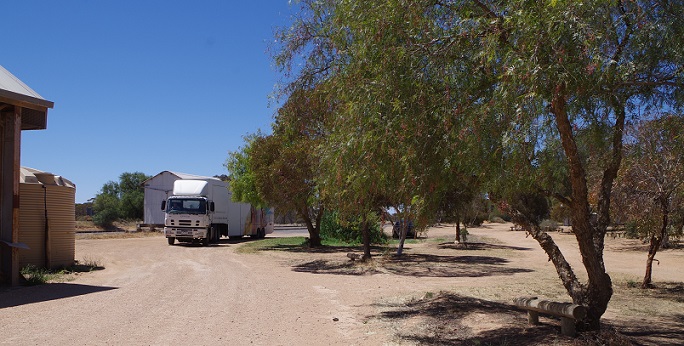 Sadly, the Mobile Library pulled out of the
Underbool site for the last time today.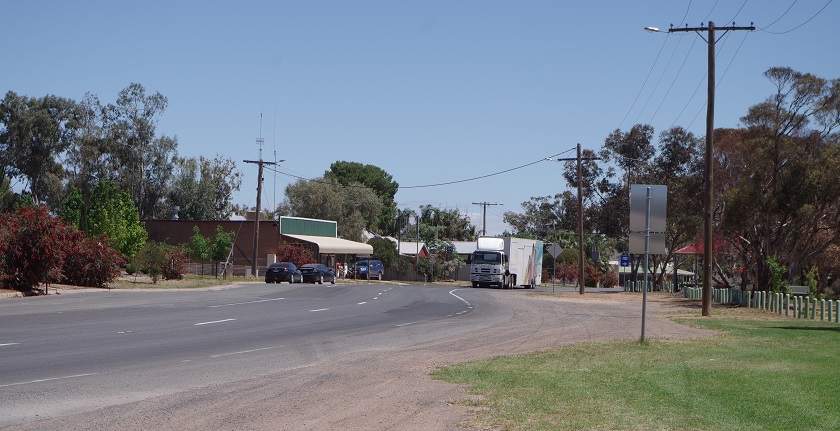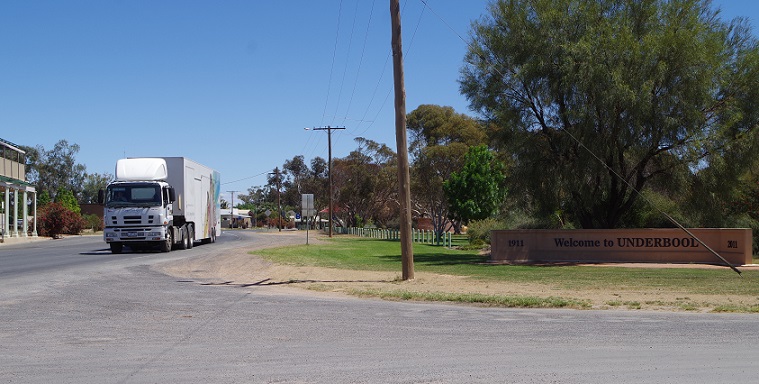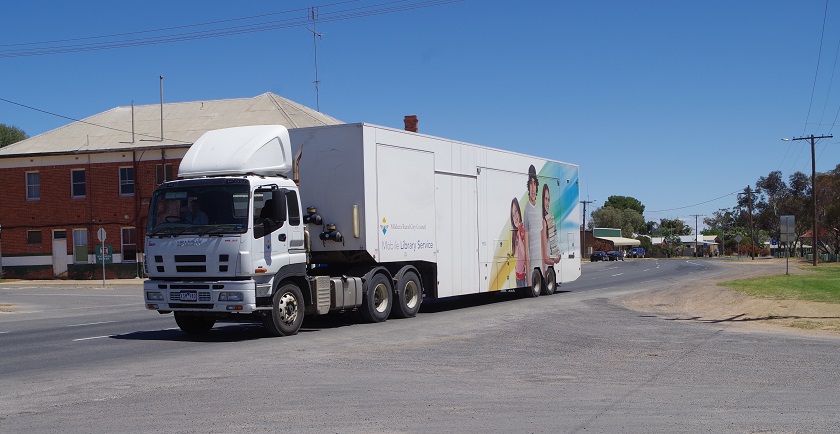 It will be replaced by a smaller outreach library service in the Underbool Linga Hall which Raylene will operate.