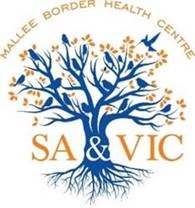 Mallee Border Health Centre
Di Thornton, Nurse Practitioner, is available by appointment on Tuesdays in Underbool. Appointments can be made by calling 0885778065 or mobile 0448522703 or at www.malleeborderhealth.com.au
UNDERBOOL FIRE BRIGADE ROSTER
Feb 2023 - Secretary Sonia McVicar
05/02 Garth Aikman
12/02 Les Dunstan
19/02 Theo Magnisalis
26/02 Adam Kelly
Mildura Rural City Council
COMMONWEALTH HOME SUPPORT PROGRAMME (CHSP)
CLIENT & COMMUNITY INFORMATION SESSIONS
Council Aged & Disability clients and members of the community are invited to attend one of the following information sessions.
The purpose of these sessions is to provide an update regarding Council's transition out of Aged & Disability Services, to explain what will happen to services after the transition and to answer questions.
10.30 – 11.30am
Murrayville Multi-Purpose Centre
• Friday 3 February 2023:
12.30 – 1.30pm
Underbool Bowling Club
• Friday 3 February 2023:
2.30 – 3.30pm
Ouyen Service Centre
• Wednesday 8 February 2023:
Registrations are preferred for planning purposes – please pre-book for a session by contacting (03) 5018 8234.
Underbool Press
We are in the process of drawing up the typing and printing roster for 2023. If you could spare some time to do this 3 - 4 times a year please contact Sonia McVicar or Helen Gloster (0428 390 991).
Feb 1st - Helen Gloster dhgloster@bigpond.com
Feb 8th - Helen Gloster dhgloster@bigpond.com
Feb 15th - Sonia McVicar ssmcvicar@bigpond.com
Feb 22nd - Sonia McVicar ssmcvicar@bigpond.com
Prices to use the Press
$2 for a small notice
$5 for a quarter page notice
$30 donation for unlimited use (12 months).
*All notices should be in (either by email to this weeks typist or at the P.O.) by 12 noon on Tuesday.
Pink Lakes Pantry
Bakery goods will be delivered from the Ouyen Mallee Bakery each Monday, Wednesday and Friday (changes may be made if there is a Public Holiday).
Orders for - Monday need to be in by 1pm Friday
- Wednesday need to be in by 1pm Monday
- Friday need to be in by 1pm Wednesday.
A huge thank you to Jo Goodman who has kindly offered to deliver our bakery orders from Ouyen three days a week during the school term. A big thank you also to those who have volunteered to do the bakery deliveries for the Pantry over the past few months. We will still require volunteers to do this during the school holidays.
Underbool Swimming Pool
FITNESS FEB 2023 - ALL WELCOME
The pool will be open for lap swimming on Monday mornings between 6am & 9am in the month of February.
Typist week 2 2023 - 8th February 2023
Helen Gloster – dhgloster@bigpond.com