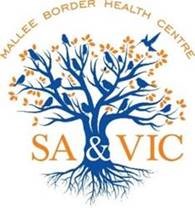 Mallee Border Health Centre
Di Thornton, Nurse Practitioner, is available by appointment on Tuesdays in Underbool. Appointments can be made by calling 0885778065 or mobile 0448522703 or at www.malleeborderhealth.com.au
Underbool CFA Fire Truck Roster
Please remember to take your mobile phone.
The truck can be taken out any day during your rostered week.
Please remember to check the fuel level and organise to fill it if required. We cannot turn out to fires if there is no fuel in the truck.
If you are unable to take the truck out, please contact the Committee Member responsible for your month.
Jun 2022 - 3rd Lieut Steven Donnellan
05/06 Stephen Lynch
07/06 Callum Winslow
14/06 Terry Kilpatrick
21/06 David Boseley
28/06 Derrick Wisneske

June 2022
Meals On Wheels
We Deliver Delicious Meals!!
Did you know that our Ouyen hospital kitchen prepares delicious delivered meals, 6 days per week!
Our hotel services staff prepare delicious home cooked meals that are simple, tasty and nutritious. We are able to cater for a wide range of dietary requirements such as gluten free, dairy free and diabetic to name a few.
With the help of our wonderful volunteers, meals are delivered hot and fresh Sunday to Friday in Ouyen and frozen/fresh weekly along the track to areas including, Walpeup, Underbool, Murrayville and Patchewollock.
If this is a service that interests you, or a loved one, please get in touch with our team at Mallee Track on (03) 5092 1111.
Good vaccine supply: Our medical clinics currently have good supplies of vaccines for both COVID-19 boosters and flu shots, including vaccines for adults and children. Please book in if you need either. There is concern about the low update of COVID-19 vaccines for children across our region, so please consider getting your children vaccinated if eligible. We also have good staffing capacity in our medical clinics at the moment, so it's a good time to book in.
Stay home with COVID-19: It's come to our attention that community members have attended health appointments at MTHCS while COVID-19 positive. While we understand people may be reluctant to cancel appointments, especially for services in high demand, we are asking people to stay at home if they are COVID -19 positive and phone us to reschedule. Please understand that if you do attend an appointment while COVID-19 positive, the clinician is exposed, which could prevent (or limit) services for many other patients.
If you need to re-schedule your appointment, please call the relevant service:
Ouyen Hospital :
5092 1111
Dr Clinic reception - Ouyen:
5092 1168
Transport bookings:
0419 371 445
Podiatry Phone:
0427 946 272
Typist next week: 8th June 2022
Sonia McVicar ssmcvicar@bigpond.com