Mallee Border Health Centre
Di Thornton, Nurse Practitioner, is available by appointment on her usual day – Tuesday in
Underbool.
Appointments can be made by calling 0885778065 or mobile 0448522703 or at www.malleeborderhealth.com.au
Underbool CFA Fire Truck Roster
Please remember to sign the attendance sheet at the station and to take your mobile phone with you.
The truck can be taken out any day during your rostered week.
Please remember to check the fuel level and organise to fill it if required. We cannot turn out to fires if there is no fuel in the truck.
If you are unable to take the truck out, please contact the Committee Member responsible for your month.
Aug 2021 – Captain Col Lockett
15/08 Ricky Lynch
22/08 Sam Crow
29/08 Matt Brown
Sept 2021 - 1st Lieut Cameron Gloster
05/09 Andrew Willsmore
12/09 Simon Brown
19/09 Simon Morrison
26/09 Malcolm Crothers
Corbett Rural Supplies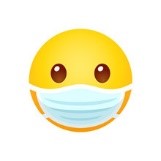 Please be aware of our Covid Safe requirements to enter our business.
Our shop front is closed to everyone, no exceptions sorry. We are serving from vehicles in the backyard. If you have to go into Chem shed please practice 1.5 safe distance & please wear a mask at all times.
We are doing this to protect our community and to help keep our business open.
We have learnt over the past few weeks that being in the country does not protect us & that we need to protect ourselves. We have seen how easy covid can close businesses down so PLEASE help us to keep the doors open so we can keep the food chain rolling. Donation $5
Underbool Golf Club Inc.
In lockdowns golf is cancelled.
MTHCS Exercise Group
When: Tuesday's at 2:00pm
Where: Netball Courts (Underbool Rec Ground)
Please call the Exercise Department on (03) 50921111 and come along for an exercise assessment before you join.
Underbool Progress Group Inc
Underbool Progress Group Inc. is hoping to hold the 2020-2021 Annual General Meeting on Monday the 23rd of August at the Underbool-Linga Hall at 6.30pm. This will be followed by the General Meeting. All positions are open and everyone is welcome to attend. We will be following the Underbool Hall Covid plan.
Underbool Bowls Club Inc.
Bowls practice begins this Thursday afternoon
12th August, from 4.30 P.M.
All most welcome to join in, particularly anyone
who would like to learn or just join in for fun.
The Club has new sets of Bowls to use if you haven't
got access to any.
Men's & Ladies Match Committee.
Underbool Press AGM 3/8/21
Office bearers elected were H. Gloster (Pres), S. McVicar (Sec) & K. Aikman (Treas).
We have been printing 25 copies of the Press each week, and emailing out 110 copies.
Thank you to the six typists who type and print the Press on a roster system, your time is greatly appreciated. Thank you to the Underbool Primary School who allow us to print the Press each week, and to the staff who step in and help print when requested. Lastly, but most importantly, I'd like to thank Tamsin for collecting notices and distributing the Press along with the volunteers at the Pink Lakes Pantry.
Prices to use the Press remain
$2 for a small notice
$5 for a quarter page notice
$50 donation for unlimited use (12 months).
*All noticed should be in (either by email or at the P.O.) by 12 noon on Tuesday.
Helen Gloster (Pres)
Typist for August 18th – Helen Gloster
MTHCS
COVID 19 Update
FACE MASKS
Face masks are mandatory indoors and outdoors. You do not need to wear a mask in your own home, or if a lawful exception applies.
Face masks must be carried at all times and must be worn indoors and outdoors.
You do not need to wear a mask in your own home, the home of your intimate partner or if a lawful exception applies. For more information:
https://www.coronavirus.vic.gov.au/face-masks-when-wear-face-mask
For further information about current COVID19 restrictions in Victoria, please visit https://www.coronavirus.vic.gov.au/coronavirus-covidsafe-settings
For information regarding public exposure sites please see: https://www.coronavirus.vic.gov.au/exposure-sites
Are you eligible for a COVID19 vaccination?
Please check out: https://www.health.gov.au/resources/apps-and-tools/covid-19-vaccine-eligibility-checker
Or https://www.coronavirus.vic.gov.au/book-your-vaccine-appointment
Or speak to your GP or health care provider
Borders and Travel
For updated information regarding SA Border Restrictions please visit https://www.covid-19.sa.gov.au/restrictions-and-responsibilities/travel-restrictions
For travel to and from NSW see: https://www.nsw.gov.au/covid-19/rules/border-restrictions
Dying to Know Day
Dying to Know Day is about socialising conversations around end of life
The aim is to motivate everyday people, healthcare organisations & employers to create space for these conversations to happen. Quite simply, we understand this is a tough conversation to have. Dealing with a life limiting diagnosis and death is traumatic enough, but if we don't connect through one of humanity's only shared experiences, the emotional trauma can last years, and even through generations.
Preparing an end-of-life plan, for example, helps those you leave behind honour your final wishes. A plan, in many ways like a birth plan, lays out your choices based on your values, ensuring you depart this world on your own terms. And the very act of sharing hopes & fears before we are in that emotional moment, can create connections that simply wouldn't have happened otherwise. The sharing of lived stories, long forgotten dreams & regrets, even passing on the knowledge of what matters most, in the final moments of our lives.
Some compelling statistics:
● Over 70% of Australians want to die at home, but only 14% actually do. Why? It takes planning and people to help to die at home.
● 75% of people have not discussed end of life with their families
● 45% of Australians die without even having a will in place!
● 92% of deaths are expected. Yet despite the knowledge of what's coming, only 28% have actually had this most important conversation with loved ones.
For more information: https://www.thegroundswellproject.com/dying-to-know-day
Another great resource that can support these difficult conversations is Advanced Care Planning Australia's website: https://www.advancecareplanning.org.au/
Lara Wakefield
Outreach Worker
Mallee Track Health and Community Service
28 Britt St Ouyen
Ph 0402045984