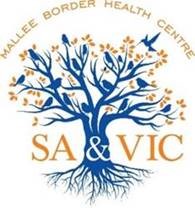 Mallee Border Health Centre
Di Thornton, Nurse Practitioner, is available by appointment on Tuesdays in Underbool. Appointments can be made by calling 0885778065 or mobile 0448522703 or at www.malleeborderhealth.com.au
Underbool CFA Fire Truck Roster
Please remember to take your mobile phone.
The truck can be taken out any day during your rostered week.
Please remember to check the fuel level and organise to fill it if required. We cannot turn out to fires if there is no fuel in the truck.
If you are unable to take the truck out, please contact the Committee Member responsible for your month.
May 2022 - 2nd Lieut Kevin Brown
15/05 Kieran Hayter
22/05 Jack Winslow
29/05 Tim Gloster
Jun 2022 - 3rd Lieut Steven Donnellan
05/06 Stephen Lynch
07/06 Callum Winslow
14/06 Terry Kilpatrick
21/06 David Boseley
28/06 Derrick Wisneske
UNDERBOOL GOLF CLUB INC.
It was voted by those who attended the meeting on Wednesday 27th of April that the Underbool Golf Club would NOT reform.
A community meeting later on will be held to inform of what will happen to the course and discussion on the contents.
MTHCS Exercise Class
Exercise classes, run by MTHCS Tsharni Burns or Kate Lockett, will be held on Tuesdays @ 2pm
@ Underbool Rec Ground.
This will be a circuit type session and is suitable for all ages and fitness levels.
All welcome to attend.
Underbool Post Office
The Underbool Post Office will be closing at
12 noon on Friday 13th May.
Sorry for any inconvenience.
Tamsin. $2 Donation
OUFNC UNDERBOOL Kitchen Roster 14th May
| | |
| --- | --- |
| 8:30am to 1 pm | 12:30 to 4 pm |
| Melinda Lynch (L) | Kristen Brown (L) |
| Cherie Donnellan | Sonia McVicar |
| Prue Lynch | Kylie Aikman |
| Kyra Nathan | Laura Hayter |
| Tanya Willsmore | Jo Morrison |
| Annie Brown | Adriana Smith |
| Rhonda Lockett (Bake only) | |
Please supply 3 dozen cakes/slices and have them dropped to the pavilion the night prior if possible or by 8:30 in the morning.
If the time / date doesn't suit please arrange a swap and advise your leader. If you have any questions please contact Your Leader or Mini: 0428946238

MTHCS Volunteers: During May each year we celebrate National Volunteers weeks. MTHCS has amazing support from over 120 registered volunteers along the Mallee Track. We would like to take this opportunity to thank our volunteers for everything they do as we continue to provide regular community transport, deliver meals, companionship and hope for our community. They are the heart of our organisation and on behalf of the team at Mallee Track we sincerely Thank you.
Check in: People attending MTHCS sites no longer need to check-in using the Service Vic app, unless they are visiting aged care. Anyone visiting aged care must continue to check in using the Vic Services app and complete an attestation and continue to wear face masks.
Visiting aged care: To confirm, visiting is not permitted during the current COVID-19 outbreak at Pattinson House (the Hostel) in Ouyen.
Visiting is permitted at our campus in Sea Lake and at the nursing home in Ouyen, in line with infection control measures. We continue to emphasise to residents' families that it is important to phone ahead of their visit. This allows us to be prepared and to assist with the visit safely.
Sharing experiences on care opinion
We are encouraging clients/consumers to share their story about how MTHCS has cared for them on Care Opinion -- a safe and independent way for community members to give us their feedback. Care Opinion is an independent site where anyone can share their stories about their experience of care. The site covers health and aged care, and community services in Australia, giving service users, their families and carers the opportunity to publish their personal experiences, good or bad, of the care system. By encouraging people to share their experience with MTHCS, we will be able to recognise staff who are doing a fabulous job, better understand what people think of the services we provide, and use this information to help improve our services.
To leave your feedback on your experience with MTHCS, please go to: https://www.careopinion.org.au
If you need support in providing feedback, please call MTHCS on 50921111 to receive a paper copy of the care opinion.
Typist next week: 18th May 2022
Helen Gloster - dhgloster@bigpond.com