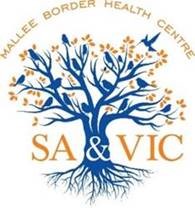 13th September
Mallee Border Health Centre
Di Thornton, Nurse Practitioner, is available by appointment on Tuesdays in Underbool. Appointments can be made by calling 0885778065 or at www.malleeborderhealth.com.au
Underbool CFA Fire Truck Roster
The truck can be taken out any day during your rostered week.
September – Sonia McVicar, Secretary
10/09 Garth Aikman
17/9 Les Dunstan
24/9 Theo Magnisalis
October – 4th Lieut Ron Jackson
01/10 Adam Kelly
08/10 Brett Evans
15/10 Steve Donnellan
22/10 Chris Lynch
29/10 Philip Aikman
Victorian Seniors Festival Program
Ouyen District History & Genealogy Centre
Friday 6th October
9.30am - 4pm
Discover 'Walpeup...the way it was'.
A special exhibition in celebration of the Centenary of the Walpeup Memorial Hall and Silo Art.
Venue - 71 Oke Street, Ouyen in the old courthouse
Cost - Free or donation
Phone - 03 5092 1763
Email - history@ouyen.vic.au
Underbool Progress Group Inc. Rescheduled AGM.
Due to low attendance at the AGM on Wednesday 6th September a quorum was not met, the meeting was postponed until Monday 2nd October 2023 at 7.00pm at the Underbool Linga Hall.
We understand that many of our community members are busy and may feel they do not have time to devote to another committee, job, or group but we require at least 2/3 of our members to attend a meeting. If you volunteer at the shop, you are a member. If you are on the Pink Lakes Pantry Committee, you are a member.
The Underbool Progress Group (UPG) is an incorporated group that provides support and events to the community including the following:
Australia Day Celebrations and guest speaker
ANZAC Day commemorations
Remembrance Day commemorations
Community Christmas decorations
Christmas Eve Santa in the park
Christmas Eve Santa home visits for elderly and sick.
Pink Lakes Pantry auspice (governing body)
Consultation with MRCC on projects and plans
Grant applications for community projects
Public Liability insurance for events
Letters of support for local groups and organisations for grants. (Underbool Swimming Pool Starting Blocks, Underbool Bowls synthetic lawn, and other grants that are in progress)
Raising and lowing of flags for commemorations and local deaths
The UPG needs committee members and the support of the community to keep the above events and support going. Should the group not make a quorum we will need to go into recess and assess the terms of reference and constitution. All items listed above will cease until alternative groups take them on. HOWEVER, most important of all is that the Pink Lake Pantry (PLP) would have to cease trading until it becomes a business itself.
Please come and support your towns meeting to be held on
Monday the 2nd of October 7pm at the Hall.
All positions will be declared vacant, there will be presentations from our current President, Treasurer, Pink Lake Pantry, Greening the line, MRCC, Discussion of the TOR between PLP and UPG and future plans for the Country Women's Room.
If you have any question, please talk to a committee member, ring or message Bev Cummings on 0401155637 or email underboolprogressgroup@outlook.com
Underbool Bowls Club
The launch of our Bowls Season will be held on Sunday 1st Oct. at Midday.
Dr Anne Webster Member for Mallee will launch the season. This will be followed by a light luncheon.
A game of bowls will be held in the afternoon with trophies donated by Robert & Merle Pole and Raelene Winslow, the community are most welcome.
On Saturday we had 12 players play pairs (2x4x2), winners for the day were Robert Gloster & Lyn Pryse winning 4 games out of 5.
Sunday, Robert Gloster, Steve Simmonds, John Stone & Col Lockett travelled to Red Cliffs for their 4's tournament winning 2 games out of 3.
Anyone wanting to have a roll of Bowls or have a drink or chat, you are more than welcome to come over Thursday from 5 pm onwards for a bit of fun.
This Saturday the 16th we will have Social Bowls, names in by 1.15pm to start play by 1.30. There will not be a BBQ tea as we have 2 teams travelling to Irymple to play in their 4s tournament.
Pink Lakes Pantry Footy Tipping
We once again decided to remove the score board from the shop after round 20, so the final results would be a surprise. It was so close right up to the last round. We ended up with two winners on 146, one runner up on 145. Winners - Darby Beasley and Colin Lockett – 146 Runner up – Gary Crow - 145
Thank you to the Bowls Club for allowing us to hold our EYO evening and presentations on Thursday of last week. We all enjoyed some nibbles and a few drinks. The Tipping Competition has helped bring our small community together and has given us something to share and talk about throughout the year. I think the fact that we can enjoy one another's company at any age is a wonderful thing. Looking forward to Season 2024. Colleen, Noelene, Scott & Paul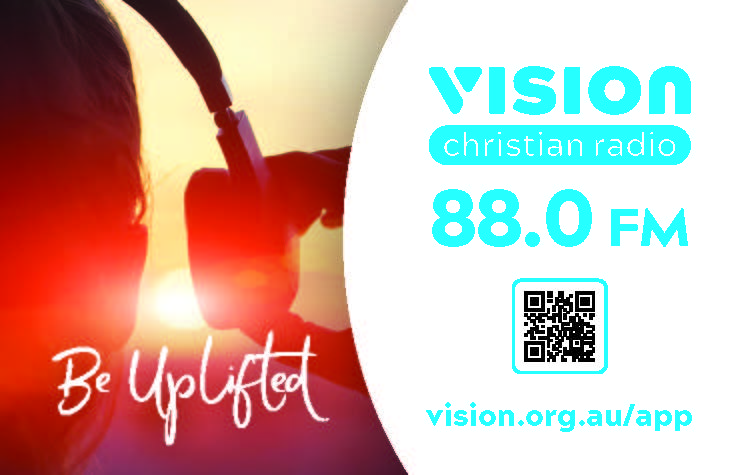 "In accordance with the Radio Communications Licence Conditions (Broadcasting Licence) Determination No. 1 of 1998, made under the Radio Communications Act 1992, UCB Australia Ltd advises that it intends to commence broadcasting from Underbool, Victoria, on the 88.0 FM frequency. Any member of the public who believes that this transmission is causing interference to services provided by other stations should contact the licensee at Locked Bag 3, Springwood, Qld 4127 or phone 1800 007 770".
Next Typist: Wednesday 4th October
Colleen Aikman pc.aikman@bigpond.com