Mallee Border Health Centre
Di Thornton, Nurse Practitioner, is available by appointment on her usual day – Tuesday in
Underbool.
Appointments can be made by calling 0885778065 or mobile 0448522703 or at www.malleeborderhealth.com.au
Underbool CFA Fire Truck Roster
Please remember to sign the attendance sheet at the station and to take your mobile phone with you.
The truck can be taken out any day during your rostered week.
Please remember to check the fuel level and organise to fill it if required. We cannot turn out to fires if there is no fuel in the truck.
If you are unable to take the truck out, please contact the Committee Member responsible for your month.
July 2021 - Comm's Officer Rob Gloster
18/07 Robert Gloster
25/07 Doug Gloster
MTHCS Exercise Group
When: Tuesday's at 2:00pm
Where: Netball Courts (Rec Ground)
Please call the Exercise Department on (03) 50921111 and come along for an exercise assessment before you join.
Cleaning Under Woolsheds/Shearing Sheds
Tony Neill will be in the area at the end of May / early June and is looking for work cleaning under shearing sheds. If you require his services, please contact him on 0429 938 121.
Thanks
A memorial service was held at the Underbool Cemetery for David's beloved wife, Yvonne, who sadly passed on the 8th June 2021, suddenly.
David Haughton thanks everyone for their help and support.
Underbool Golf Club Inc.
We are playing on the course now, come and join in the fun. If you would like to be a member of the Underbool
Golf Club Inc. for season 2021 then the cost of a membership is
$100.00, (this cost includes all green fees for the season). If you are just
playing a round, then the green fee is $10.00. I know that a
lot of us, are becoming very efficient with using bank
transfers, if you prefer to use this
option please pay your membership/green fees to the Clubs bank details listed below:
Pay to:
Underbool Golf Club Incorporated
BSB: 083 776
Account Number: 5160 48056
Please reference your name so we know who has paid.
MTHCS UPDATE
COVID 19 Update
For an update on current Victorian restrictions, please visit https://www.coronavirus.vic.gov.au/coronavirus-covidsafe-settings
For updated information regarding SA Border Restrictions please visit https://www.covid-19.sa.gov.au/restrictions-and-responsibilities/travel-restrictions
For travel to and from NSW see: https://www.nsw.gov.au/covid-19/rules/border-restrictions
Please remember
• Face masks remain mandatory indoors, except at your home.
• Face masks are recommended outdoors where you cannot maintain 1.5 metres from others.
• If you have any symptoms, no matter how mild you must get tested for COVID-19.
• Check-in everywhere you visit using QR codes, no matter how long you spend at that location.
National Diabetes Week 2021 runs from 11 – 17 July
In 2021, we are continuing our Heads Up campaign which focuses on the mental and emotional health of people living with diabetes. This year, the spotlight is on diabetes stigma and mental health.
More than 4 in 5 people with diabetes have experienced diabetes stigma.
Nearly 50 per cent of people with diabetes have experienced mental health challenges in the last 12 months.
Stigma affects all aspects of life for people with diabetes, including their mental health and wellbeing.
People experience diabetes stigma when they are blamed for having diabetes, while managing diabetes such as injecting insulin in public and when they experience the affects and complications of diabetes such as low blood sugar.
This National Diabetes Week, let's have a conversation about the real impact diabetes stigma can have on a person's mental and emotional wellbeing.
Help raise awareness about the campaign by spreading the word.
Heads Together Live online forum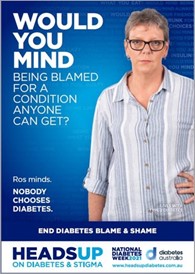 Join us on Facebook live for the Heads Together forum on Tuesday 13 July from 7pm – 8.30pm. It will be Australia's biggest online discussion about mental health and diabetes stigma. Register to attend on the Facebook event page.
MRCC to offer free Mental Health First Aid training
The Standard Mental Health First Aid course is for any interested adult who lives, works and study in the MRCC region.
About this event: The Standard Mental Health First Aid Training is provided by Mildura Rural City Council free of charge for up to 20 residents who live, work or studies in the Mildura region.
Mental health first aid is the help provided to someone who is developing a mental health problem, has a worsening of an existing mental health problem or is in a mental health crisis. The first aid is given until appropriate professional help is received or the crisis resolves. Mental health first aid strategies are taught in evidence-based training programs authored by Mental Health First Aid (MHFA) Australia and conducted by an accredited MHFA Instructor.
For more information:
https://www.eventbrite.com.au/e/mental-health-first-aid-training-14-21-august-2021-tickets-153255488291?aff=ebdssbdestsearch&ct=t(MRD_WU_23_January_2018_COPY_129)
It is completely normal if you're feeling like the last lockdown has taken a toll on your mental health, it is an important reminder to make time to care for yourself. It's also important to know what mental health services we have available in the region, as there's a lot of agencies operating along the Mallee Track. MRCC have produced a fact sheet to help you access service, you can find it here:
https://www.mildura.vic.gov.au/Services/Emergency-Management/COVID-19-information-and-support/Help-for-you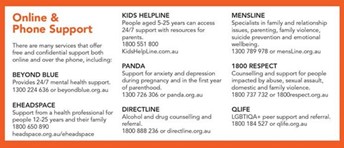 Lara Wakefield
Outreach Worker
Mallee Track Health and Community Service
28 Britt St Ouyen
Ph 0402045984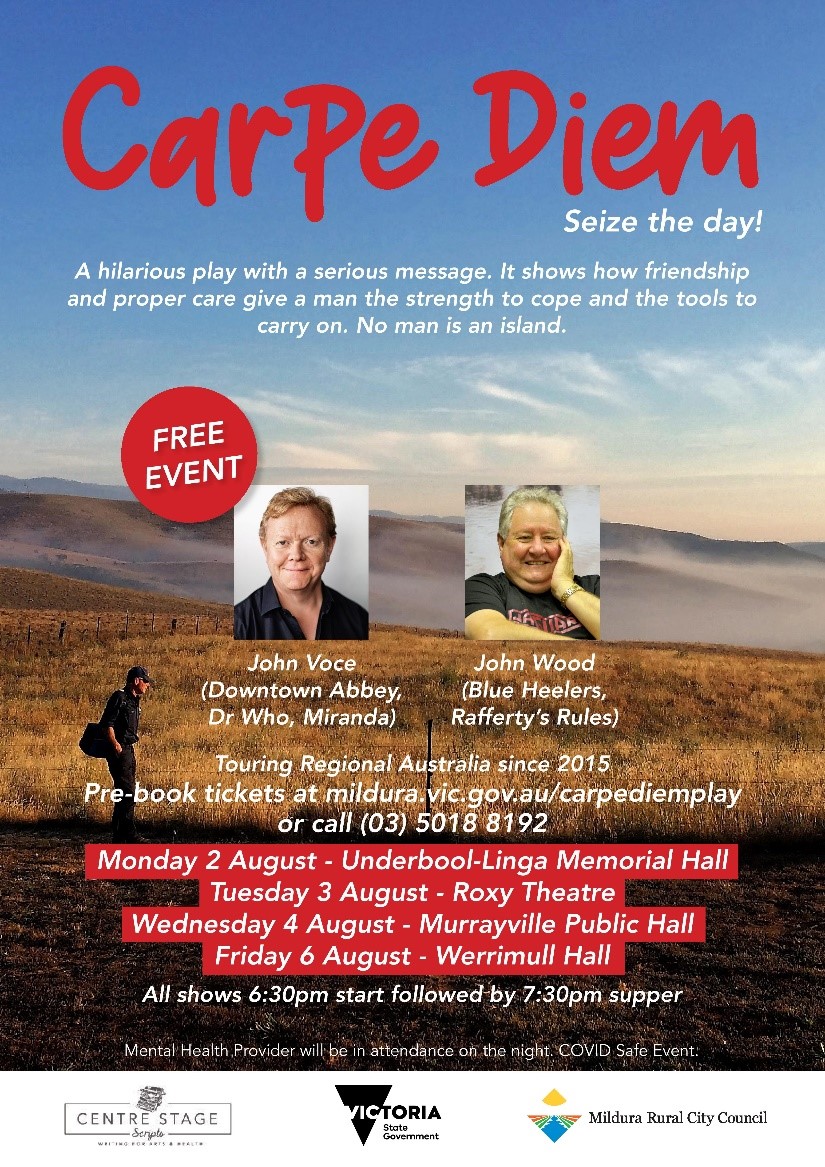 Typist for 21st July – Nicole Kelly