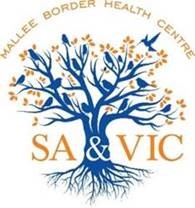 Mallee Border Health Centre
Di Thornton, Nurse Practitioner, is available by appointment on Tuesdays in Underbool. Appointments can be made by calling 0885778065 or mobile 0448522703 or at www.malleeborderhealth.com.au
Underbool CFA Fire Truck Roster
Please remember to take your mobile phone.
The truck can be taken out any day during your rostered week.
Please remember to check the fuel level and organise to fill it if required. We cannot turn out to fires if there is no fuel in the truck.
If you are unable to take the truck out, please contact the Committee Member responsible for your month.
Jun 2022 - 3rd Lieut Steven Donnellan
12/06 Terry Kilpatrick
19/06 David Boseley
26/06 Derrick Wisneske
Jul 2022 – Sonia McVicar Secretary
3/07 Garth Aikman
10/07 Les Dunstan
17/07 Theo Magnisalis
24/07 Adam Kelly
31/7 Brett Evans
The draft Underbool Community Plan 2022-2027 is now available for public feedback, laying out a shared vision for the future, focusing on community well-being, public facilities, town pride, safety, and key priority projects.
You can view the draft Underbool Community Plan 2022-2027 and provide feedback by clicking here Underbool Community Plan Consultation | Mallee Track Community Plans | Your Say (mildura.vic.gov.au). Scroll down and leave your feedback or tell us what may be missing!
Visit https://yoursay.mildura.vic.gov.au/Mallee-Track-Community... to view the Draft Plans for Underbool, Walpeup, and Murrayville.
Submissions close 5pm on Wednesday 29 June 2022.
Contact Cassey Gloster at 50188100 for further information.
THE MALLEE STRING QUARTET IN UNDERBOOL
2:00pm Sunday 10 July
Underbool Linga Hall
The Mallee String Quartet are excited to be coming to Underbool on Sunday 10 July! Come and enjoy an afternoon of string music. We're bringing you a wide range of music, so no matter if you like chamber classics or movie soundtracks, we'd love to see you there.
www.themalleestringquartet.com

June 2022
Morning tea at Underbool: You are invited to attend a morning tea on Monday 20th June to provide feedback on MTHCS services and share current community needs to support MTHCS to grow the right services. Come along to the MTHCS Underbool centre at 10am for a cuppa and a scone.
Mallee muscles exercise program. Our new and exciting exercise program combining strength and cardiovascular activities in a circuit format. Perfect for all ages and abilities, no matter your physical activity history. Individual programs are made for all participants who then can work through them in their own time or meet in small groups and complete their activities under the guidance of an instructor.
When: Every Tuesday
Where: Underbool Rec Ground. (If weather is unfavourable the program is moved to the Hall)
Time: 2pm
Cost $5.00 p/p
Free flu shots: Free influenza vaccines will be available during the month of June to people over six months of age. This is part of a State Government move reduce pressure on the health system by vaccinating people against the flu to avoid illness and hospitalisation. There is expected to be a good uptake, so we are asking community members to phone the medical clinics to book ahead. Ph 50921168
While the vaccine program is free, we have to remember we can only vaccinate when we have vaccines. To prepare for this, we are ordering more flu vaccines and working with Ouyen pharmacy.
Typist next week: 22nd June 2022
Colleen Aikman: pc.aikman@bigpond.com