Mallee Border Health Centre
Di Thornton, Nurse Practitioner, is available by appointment on her usual day – Tuesday in
Underbool.
Appointments can be made by calling 0885778065 or mobile 0448522703 or at www.malleeborderhealth.com.au
Underbool CFA Fire Truck Roster
Please remember to sign the attendance sheet at the station and to take your mobile phone with you.
The truck can be taken out any day during your rostered week.
Please remember to check the fuel level and organise to fill it if required. We cannot turn out to fires if there is no fuel in the truck.
If you are unable to take the truck out, please contact the Committee Member responsible for your month.
June 2021 - 4th Lieut Ron Jackson
20/06 Philip Aikman
27/06 Neil Jackson
July 2021 - Comm's Officer Rob Gloster
04/07 Theo Magnisalis
11/07 Ian Beasley
18/07 Robert Gloster
25/07 Doug Gloster
Underbool Transport Service:
MTHCS are thrilled to re-instate the Underbool transport service for eligible community members needing to travel to Ouyen and Mildura. Clients are able to attend appointments and do their shopping. The ability to provide the service remains dependant on volunteer and car availability, in some cases booking requests will be prioritised with medical being offered before shopping. We sincerely thank our wonderful volunteers for taking the time to facilitate this service. Clients must be eligible for this service and have a current Transport Assessment. Please provide at least 3 days' notice for local trips and a week if you need to travel to Mildura.
MTHCS ask that our Volunteers are treated with kindness and respect, no aggressive behaviour will be tolerated. MTHCS has no tolerance for Occupational Violence.
Please contact: 0419 371 445 for further information.
Please contact the Ouyen Service Centre on (03) 5018 8600 by noon on the Friday prior to the upcoming clinic to book your appointment for Murrayville, Underbool, and Ouyen clinics.
COVID 19 Update
For an update on current Victorian restrictions, please visit https://www.coronavirus.vic.gov.au/coronavirus-covidsafe-settings
For undated information regarding SA Border Restrictions please visit https://www.covid-19.sa.gov.au/restrictions-and-responsibilities/travel-restrictions There are still restrictions in place and please remember, every visitor to retail and hospitality must check-in, no matter how long they are at the premises. The QR code system is the quickest tracing method in the case of an outbreak, although most venues still have the ability for you to write your details down. The 15-minute threshold for checking-in no longer applies.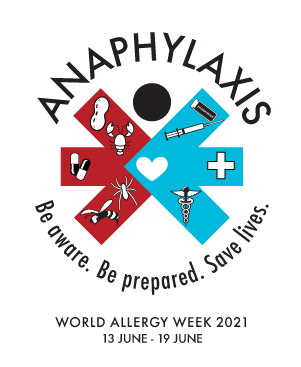 World Allergy Week
World Allergy Week (13-19 June 2021) is a global campaign of the World Allergy Organisation (WAO), which aims to raise awareness of the impact of allergy in our communities.
The theme for World Allergy Week 2021 is Anaphylaxis and ASCIA anaphylaxis resources https://www.allergy.org.au/hp/anaphylaxis will be highlighted throughout the event.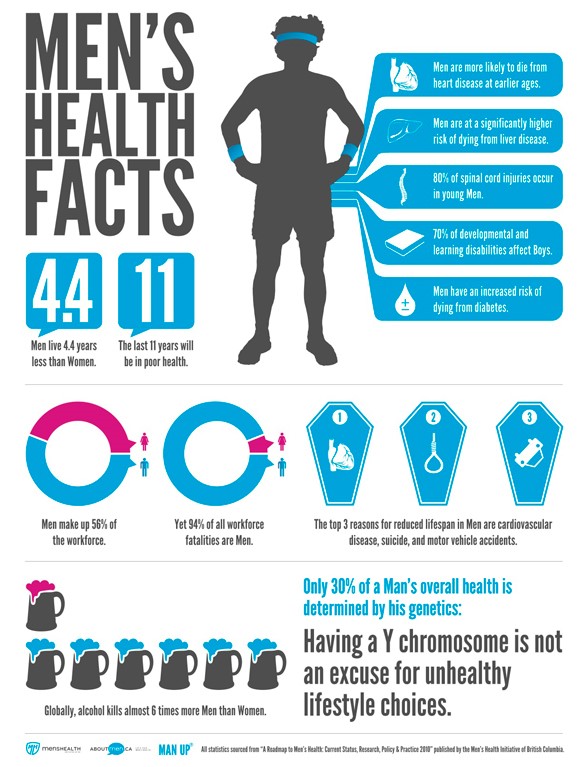 Men's Health Week WHY MEN'S HEALTH? All this emphasis on the health of boys and men - what's that about? They're alright, aren't they? In many cases, the answer is no. A boy born in Australia in 2010 has a life expectancy of 78.0 years while a baby girl born at the same time could expect to live to 82.3 years old. Right from the start, boys suffer more illness, more accidents and die earlier than their female counterparts.

Men take their own lives at four times the rate of women (that's five men a day, on average). Accidents, cancer and heart disease all account for the majority of male deaths.
Lara Wakefield
Outreach Worker
Mallee Track Health and Community Service
Ph 0402045984
MTHCS Exercise Group
When: Tuesday's at 2:00pm
Where: Netball Courts (Rec Ground)
Please call the Exercise Department on (03) 5092 1111 and come along for an exercise assessment before you join in.
Mildura Rural City Council Immunisation Clinics In accordance with guidelines regarding public gatherings, community immunisations will be by appointment only. Please ring Council on 5018 8100 to book an appointment for all of the following venues.
Appointments are also available at Council's Deakin Avenue Service Centre on various days during the week. IMMUNISATION CLINICS FOR June 2021
Mildura - Benetook Room, The Alfred Deakin Centre
Wednesday 16 June 2021 – 9.30 am -12.00 pm
Thursday 24 June 2021 – 3.00 pm – 6.00 pm
The Family and Child Hub
41 Pine Avenue Mildura
Tuesday 22 June 2021 – 9.15 am – 4.00 pm
Monday 28 June 2021 - 9.15 am – 4.00 pm
Red Cliffs RSL Hall, Jamieson Avenue
Wednesday 23 June 2021 - 10.00 am – 12.00 pm
Merbein Community Hub, Room 2, Main Avenue
Thursday 17 June 2021 – 9.15 am – 12.00 pm
Murrayville* Maternal and Child Health Centre, Gray Street
Underbool* Mallee Track Bush Nursing Centre, Monash Avenue
Ouyen* Service Centre, Oke Street
Monday 21 June 2021 – 10.00 am
UNDERBOOL BOWLS CLUB Inc.
Annual meeting is Tuesday 22nd June at 7.30 P.M.
To: Confirm previous Minutes and Financial report.
Election of office bearers for ensuing season.
Election of various committees.
All Members and interested persons most welcome. Pres. Robert Sec. Howard
Pink Lake Pantry News & Footy Tipping
Due to Covid Regulations, all customers are reminded that you must sign in with the QR Code using the Service Victoria App on your phone or sign the sheet at the counter or ask the volunteer to add your name to the list in the daily diary. Please note- the 15 minute threshold no longer applies. Thank you for your understanding.
Footy Tipping
Well what a week round 13 was!!! However, Amanda managed to pick 6!!!!! Leaders at the end of round 13 are:
Ray and Helen Gloster – 74 Amanda Hayter - 72 Chris Brown - 71 Merv & Francey 70 The rest of the Tippers aren't far behind with the exception of 1 who has quite a bit of catching up to do!!!!!
Typist for 16th June – Colleen Aikman