Underbool Press annual advertising donation
Just a friendly reminder to those clubs/organisations that usually pay an annual donation for using the Underbool press are now due. Your annual subscription of $50 will give you unlimited advertising for the financial year. However, if your club/organisation prefers to make an annual donation but will only use the Press a few times a year, please speak to Sonia McVicar or Helen Gloster to negotiate a suitable rate. Your donation can be left in the Underbool Press folder at the Post office or an EFT can be done. Bank details and receipt can be issued upon request. Thank you - Kylie Aikman (Treasurer) 0408 393 817
Underbool CFA Fire Truck Roster
In the current circumstances and to protect our volunteers we are only permitting one person to take the fire truck out for its weekly run.
Please remember to sign the attendance sheet at the station and to take your mobile phone with you.
The truck can be taken out any day during your rostered week.
Please remember to check the fuel level and organise to fill it if required. We cannot turn out to fires if there is no fuel in the truck.
If you are unable to take the truck out, please contact the Committee Member responsible for your month.
March 2021 - 2nd Lieut Kevin Brown
21/3 Tim Gloster
28/3 Stephen Lynch
April 2021 - 3rd Lieut Allan Lynch
4/4 Callum Winslow
11/4 Terry Kilpatrick
18/4 David Boseley
25/4 Jason Elliott
Mallee Border Health Centre
Di Thornton, Nurse Practitioner, is available by appointment on her usual day – Tuesday in
Underbool .
Appointments can be made by calling 08 8577 8065 or mobile 0448522703 or at www.malleeborderhealth.com.au
Underbool Golf Club Notice - Season 2021
Hello Underbool. It's wonderful that restrictions are easing and with that, I am ecstatic to let everyone know that the Underbool Golf Club are intending to open up for this season.
Golf is a rewarding sport as it gets you out of your home and encourages you to do some exercise as you walk around the golf course, interrupted only by the hitting of the ball, (or stopping to have a drink). The game is very casual and allows you to catch up with old friends or if you are new to town, to meet new ones. We would love to see you on the golf course this year.
At this stage, we are still unsure of the opening date, and need a bit more rain on the course. We have two men that have offered to mow the course. If you feel like volunteering to help with the maintenance of the course, then give Bev a call on 0401155637.
To run our lovely club, it costs approximately $2,000.00 per year. Cost includes, water and power bills, council rates, liquor licence and insurance for public liability. Hence, we have also changed our fee structure to be.
If you would like to be a member of the Underbool Golf Club Inc. for season 2021 then the cost of a membership/donation is $100.00, (this cost includes all green fees for the season). If you are just playing a round (casual member), then the green fee is $10.00. I know that a lot of us, (not me thought) are becoming very efficient with using bank transfers, if you prefer to use this option please pay your membership/green fees to the Clubs bank details listed below:
Pay to: Underbool Golf Club Incorporated
BSB: 083 776 Account Number: 5160 48056
Please reference your name so we know who has paid.
See you on the course.
Bev Cummings, Secretary Underbool Golf Club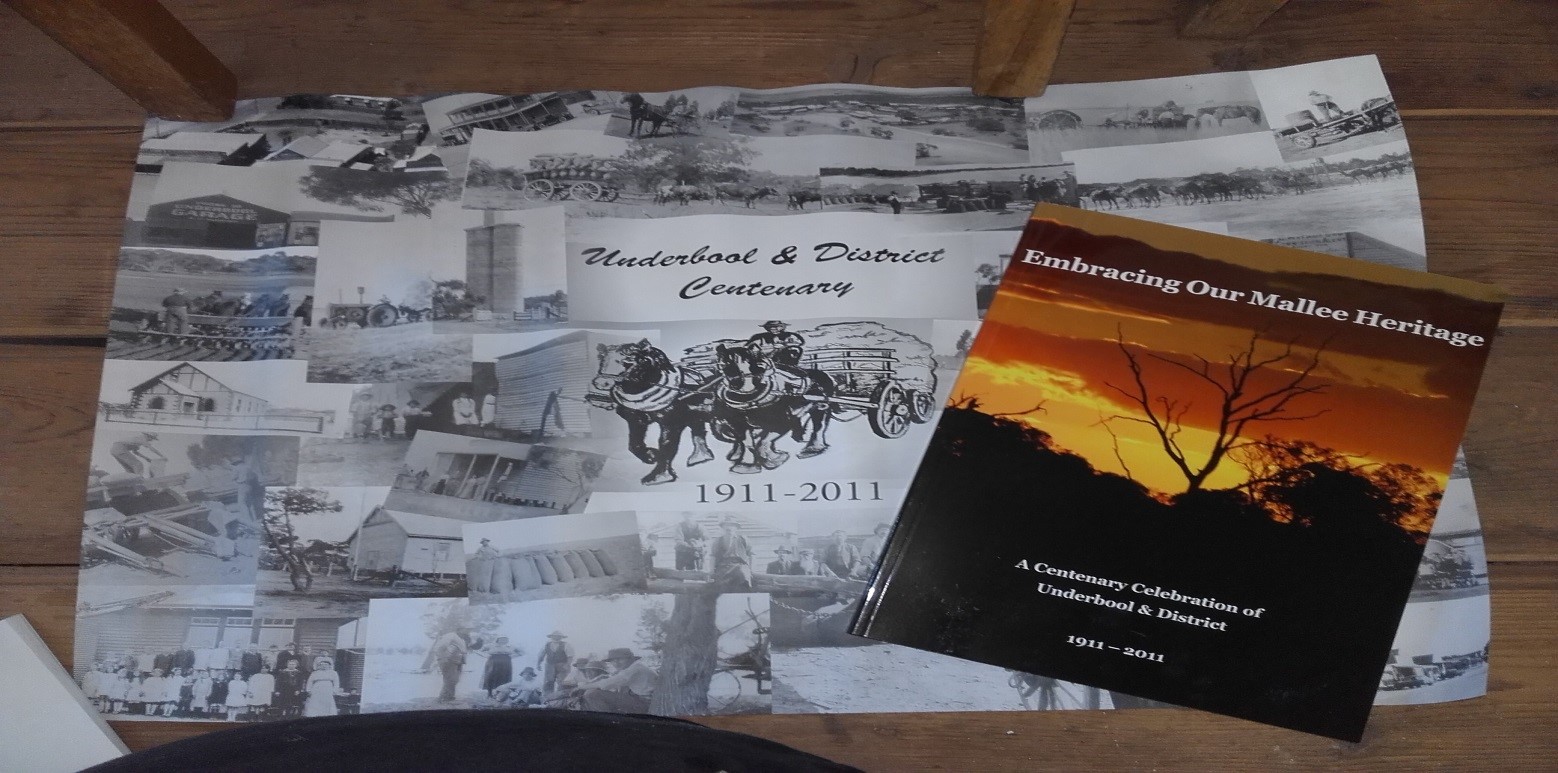 Underbool Progress Group Inc. are selling
Centenary book 'EMBRACING OUR MALLEE HERITAGE' and poster for $10.00.
CONTACT Joan Willsmore on
0427 946 310 if you are interested.
SPECIAL ONE TIME OFFER
ONLY 30 BUY WHILE STOCK LASTS for $10.00
Underbool Progress Group Inc.
The Underbool Progress Group Inc. would like to remind the community that the fee for the group for 2020-2021 are now due. The cost for membership to the Underbool Progress Group Inc. is $2.00 and this allows your voice to be counted on votes at meetings. This payment can be given to Lynda Winslow. Thank you.
Underbool Bowls News
Underbool Ladies are exultant in their win at the recent play off at Ouyen on the weekend of 13th/14th March in the Sunraysia Ladies Championship Fours. Defeating teams from Irymple and Coomealla on the Saturday and then returning to play in the Grand Final against Mildura Sunday morning.
The team of Marie Cummings (S), Colleen Gloster, Wendy Stone and Nita Wandel all played extremely well to come through to be Sunraysia Ladies Championship Fours winners of 2020/2021.
President of Underbool Bowling Club Robert Gloster congratulates the team on their three wins to take out the winning Trophy. Many thanks to those who attended to support the team and a special thank you to Anne Stone for acting as Emergency.
Meanwhile back at the Underbool Club on a very damp Saturday, the menfolk were playing off their game of Championship Fours. Steve Simmonds (S) Colin Lockett, Les Stone and John Cummings were winners over Robert Gloster(S), Howard Crothers, Colin Aikman and Alan Stone. Men's Sunraysia Championship Fours will be played at Ouyen the weekend of 20th/21st March. We wish the men every success for their games.
There will be some good bowls to watch on Friday 19th March at 3.30pm when Colin Aikman and Les Stone play Steve Simmonds and Colin Lockett in the Club Championship Pairs at the Underbool Bowls Club.
Good bowling all.
Pink Lakes Pantry Footy Tipping
The AFL Footy Tipping Competition is on again this year and those participating are asked to pay $20. As footy begins on Thursday of this week, the tips must be done before the shop shuts at 1pm. As we don't have the Fixture cards as yet, Scott Brammer has kindly printed sheets to cover the first 2 weeks. Please fill out your tips on one of these sheets with your name on the top and pay your $20. GOOD LUCK EVERY ONE!
Mallee Track Health & Community Services News - eSafety's parent guide to cyberbullying and online drama
The esafety Commissioner provides advice and resources for parents to help children and teens to have safe online experiences. They are offering a webinar that will look at how parents and carers can support young people to have safe and respectful online relationships and what to do if things go wrong.
It will cover:
starting conversations with your child about their online friendships and positive ways to deal with changing relationships
understanding the rights, laws and community expectations that govern social media use
where to seek help if your child is involved in a cyberbullying incident.
The webinar will include case studies, research and targeted advice so you can support the young people in your life to have safe, enjoyable online experiences.
Dates (Australian Eastern Daylight Time):
Tuesday 16 March 7.30 to 8.30 pm
Wednesday 17 March 12.30 to 1.30 pm
Wednesday 17 March 7.30 to 8.30 pm
Thursday 18 March 3.30 to 4.30 pm
Monday 22 March 12.30 to 1.30 pm
For further information or resources: https://www.esafety.gov.au/parents/webinars
Increase in gastroenteritis outbreaks in childcare
What is the issue?
As children return to school and childcare in Victoria, more outbreaks of gastroenteritis are being reported, up fourfold from the five-year average. Gastroenteritis is highly infectious and is caused by viruses, bacteria or parasites. In each case, infection occurs when the 'bug' is ingested. This usually happens in childcare settings when unwashed hands are placed directly in mouths or touch food or drinks, or indirectly – by touching contaminated surfaces such as taps, toilet flush handles, children's toys and nappies. Airborne droplets may be formed when a person vomits or has diarrhoea. These droplets can also contaminate surfaces with viral particles.
Parents and carers are urged to keep young children at home if they are sick amid a rapid rise in outbreaks of viral gastroenteritis in Victorian childcare centres.
Viral gastroenteritis is highly infectious. Symptoms include nausea, vomiting, diarrhoea, fever, abdominal pain, headache and muscle aches, with more severe outcomes in the elderly and very young. Symptoms can take up to three days to develop and usually last between one or two days, sometimes longer.
Washing hands with soap and water is one of the most effective ways of preventing the spread of infection. Alcohol-based hand sanitisers are not effective against many common viruses that cause gastroenteritis.
Infants or children in childcare or school, as well as staff, who develop vomiting or diarrhoea should stay at home until at least 48 hours after their symptoms have stopped, since they will still be infectious. If symptoms are severe or they persist, or you are concerned, contact a GP for advice and possible testing.
For further information: https://www.betterhealth.vic.gov.au/health/ConditionsAndTreatments/gastroenteritis
March is Endometriosis Awareness Month!
What is Endometriosis?
Endometriosis is a common disease in which the tissue that is similar to the lining of the womb grows outside it in other parts of the body. More than 830,000 (more than 11%) of Australian women suffer from endometriosis at some point in their life with the disease often starting in teenagers. Symptoms are variable and this may contribute to the 7 to 12-year delay in diagnosis. Common symptoms include pelvic pain that puts life on hold around or during a woman's period. It can damage fertility. Whilst endometriosis most often affects the reproductive organs, it is frequently found in the bowel and bladder and has been found in muscle, joints, the lungs and the brain. In an Australian government report, endometriosis is reported to cost Australian society $9.7 billion annually with two-thirds of these costs attributed to a loss in productivity with the remainder, approximately $2.5 billion being direct healthcare costs.
For more information https://www.endometriosisaustralia.org/
Lara Wakefield
Outreach Worker
Mallee Track Health and Community Service
Ph 0402045984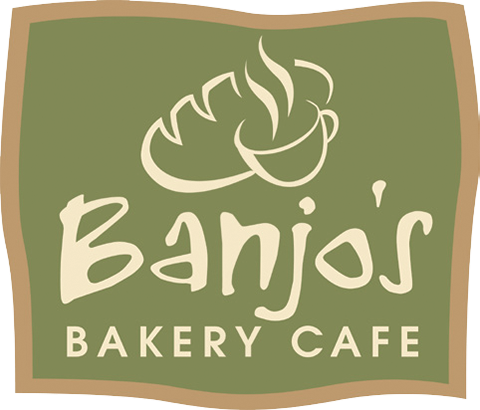 Underbool Primary School Bakery Fundraiser
The Underbool Primary School is holding its annual bakery fundraiser. This year we are teaming up with Banjo's Bakery Café to bring you Hot Cross Buns and Mini Favourites (sausage rolls, pasties, party pies, mini quiches and pizza squares). Stock up your freezers now before the school holidays and cropping start.
Orders and payments need to be in by Thursday the 18th March. Payment is via cash (sent into the school in a sealed envelope with your order forms) or via direct deposit to the school account.
Order forms are attached or contact a school parent or the school to have some emailed or dropped off.
Orders will be available for pickup on Thursday 25th March. Further delivery information will be distributed closer to the date.
If you have any questions, please contact the school on
5094 6342 or mobile 0478 662 394.
Your support is greatly appreciated.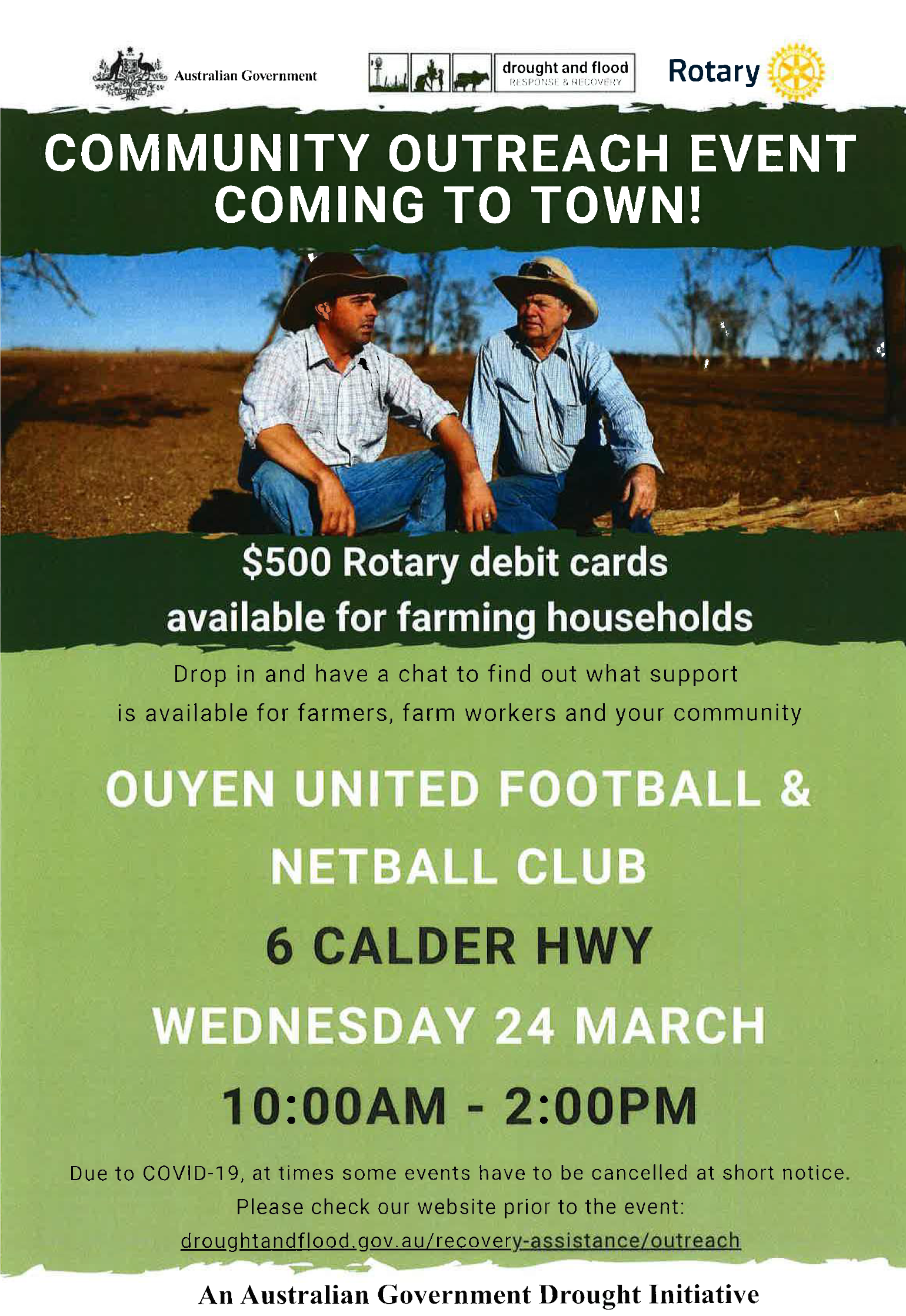 Next Typist- 24th March- Colleen Aikman