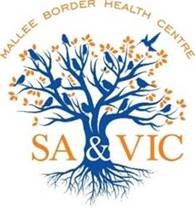 Mallee Border Health Centre
Di Thornton, Nurse Practitioner, is available by appointment on Tuesdays in Underbool.
Appointments can be made by calling 0885778065 or mobile 0448522703 or at www.malleeborderhealth.com.au
Underbool CFA Fire Truck Roster
Please remember to sign the attendance sheet at the station and to take your mobile phone with you.
The truck can be taken out any day during your rostered week.
Please remember to check the fuel level and organise to fill it if required. We cannot turn out to fires if there is no fuel in the truck.
If you are unable to take the truck out, please contact the Committee Member responsible for your month.
November 2021 – 3rd Lieut Steven Donnellan
21/11 David Boseley
28/11 Jason Elliott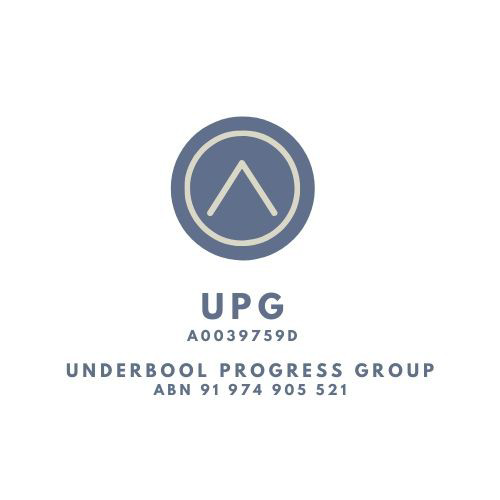 Underbool Progress Group Inc.
The Underbool Progress Group will be holding a Special Resolution General Meeting on Tuesday 30th November at the Underbool / Linga Hall at 7.00pm. This short and focused meeting has been called to address the resignation and transfer of roles of both the recently elected President and Vice President. A motion will be put forward to all fully paid members of the Underbool Progress Group to vote on. This motion will require a For or Against response to the motion presented. The motion being presented is as follows - To elect Joan Willsmore into the Position of the President and to elect Lee Brown into the Position of Vice President.
*please follow the Underbool-Linga Hall Covid rules of
- signing in on paper or QR code
- wearing a mask when in the Hall
- showing the covid Marshal your proof of double vaccination. (If you are not double vaccinated then you will not be allowed to enter the Hall.)
Underbool Linga Memorial Hall
With harvest about to begin it's hard to plan a working bee to weed and prune the garden area. If anyone can spare half an hour at any time, it would be greatly appreciated.
Hany has offered to prune the viburnum outside the toilet windows. Thanks Hany!
Some jobs that need doing are:
remove 3 corner jacks
prune grevillea on west lane
weed under /around grevillea
weed along south car park area
Feel free to fill the green bin and put it out for collection.
Helen Gloster, Sec ULMH. $2 donation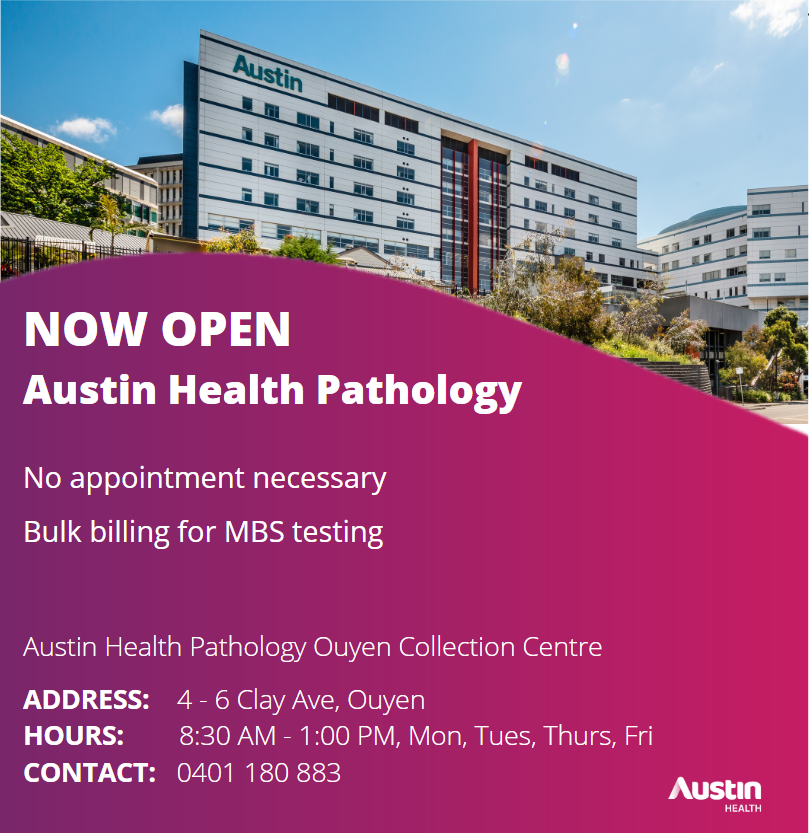 COVID 19 VACCINATIONS
AVAILABLE IN
UNDERBOOL- Tuesday 23rd November 2021 (afternoon only) at the
Underbool- Linga Hall
AND
MURRAYVILLE- Wednesday 24th November 2021 (morning only) at the Murrayville Town Hall
Bendigo Public Health Unit will be visiting these communities to administer COVID-19 vaccinations to LOCAL RESIDENTS ONLY
If you would like to book, please contact:
Michelle Hand 0473 736 353
PHU COVID19 Vaccination Clinics supported Mallee Track Health & Community Service

Upcoming Vax Clinics Murrayville and Underbool
The upcoming COVID vaccination clinics are scheduled for the 23-25 November. Keep your eye out for further details.
Volunteers returning to MTHCS. After being on pause for a number of months, MTHCS are thrilled to see the return of volunteers to our gardens, Meals on Wheels and Community Transport programs. They are as keen as mustard to get back to their roles – and we are certainly very pleased and grateful to have them back with us. Thanks to the volunteers who have waited this out and are now happy to be back. We are always looking for help with our volunteer programs. The help that our volunteers provide is so important to the community. If you are enthusiastic about helping others and would like to join our team, please contact me on 0437256367.
Vaccination Passports
The Neighbourhood Houses in Murrayville, Ouyen and Sea Lake have been doing a fantastic job in helping community members navigate their way through to having a vaccination passport – in some cases helping them create a MyGov account for the first time. They have been really busy providing this fantastic service that ensures community members can get the electronic paperwork they need to be able to access facilities, activities and shops, and to cross borders. If you know someone who is battling with the technology, please refer them to the Neighbourhood House (please ask them to make a booking) or to get in touch with MTHCS Community and Social Support Services so we can get someone to give them a hand.
SLIP SLOP SLAP. Who remembers the slip slop slap campaign from the 1980's, featuring a seagull called Sid. With UV levels likely to reach three or above in the coming months, it is a timely reminder to be sun smart and check you have stocked up on sunscreen, sun smart clothing, hat and sunglasses. (Perhaps throw in some bushman's as the fly's are also super friendly at the moment)

Tips for looking after yourself in the hot weather.
Don't let the summer get you down. Make sure you are drinking enough water. As we get older and when we have health conditions we are a lot more susceptible to getting heat stroke.
Turn your air conditioner on. Its best to leave it on all day to keep the house cool rather than waiting till the house feels hot and then turning it on. The unit will have to work harder and use more power and can increase chances of issues occurring with your air conditioner.
Drink water at regular intervals don't wait till you are thirsty. Once we become dehydrated our body doesn't feel thirsty.
Get those with memory problems a drink of water they may not remember if they have had a drink today.
Have a rest in the middle of the day and put your feet up. This will help keep puffy feet at bay.
Check on neighbors that need support and make sure they are OK.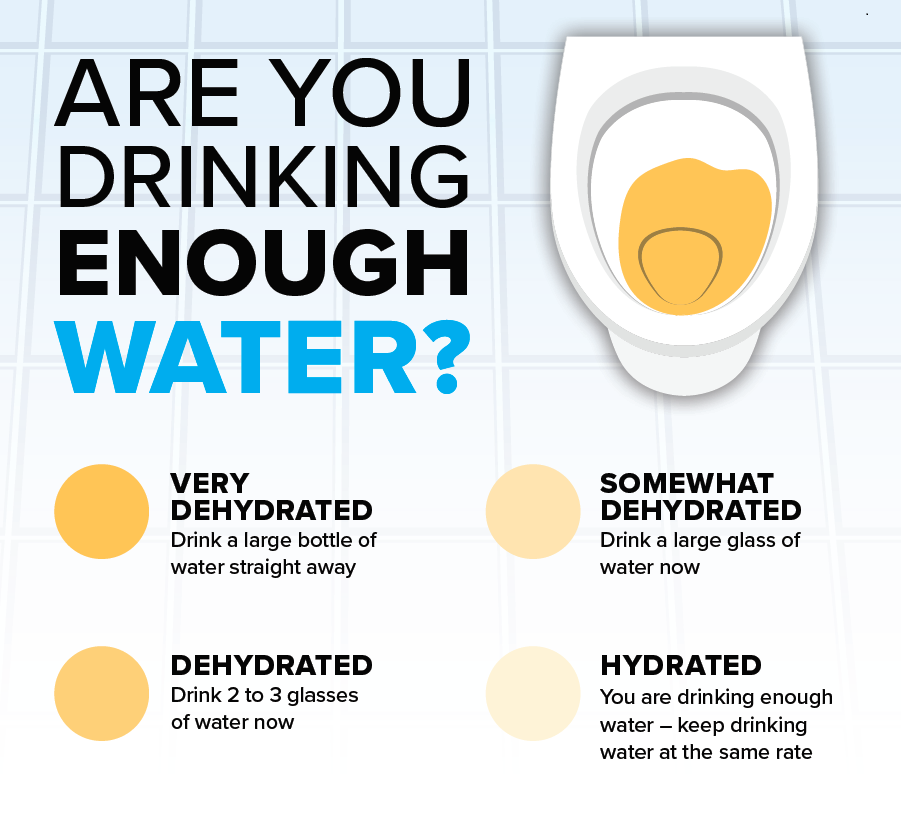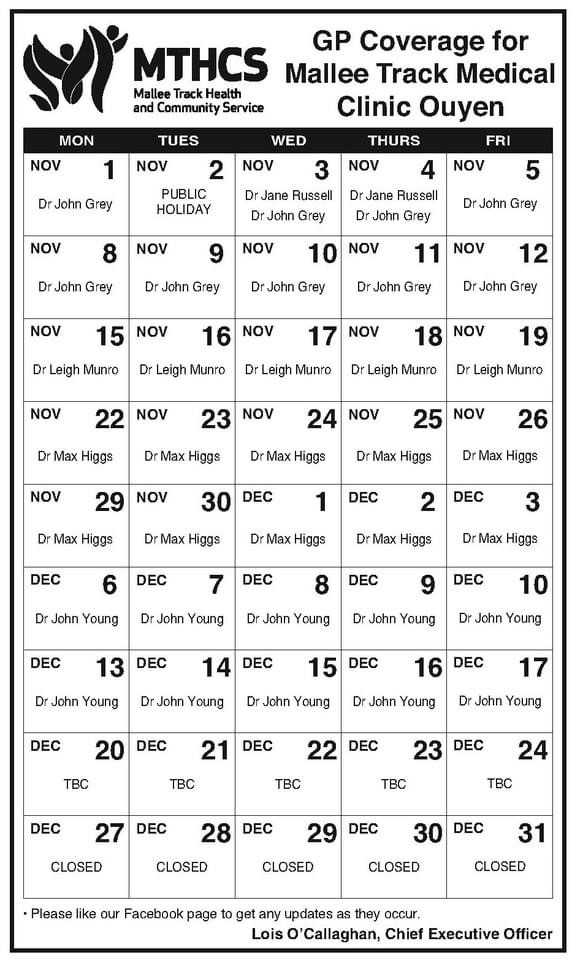 Pennie Wisneske | Administration Support - Volunteers
a 28 Britt St, Ouyen VIC 3490
t (03) 5092 1111 | m
epwisneske@mthcs.vic.gov.au
www.mthcs.com.au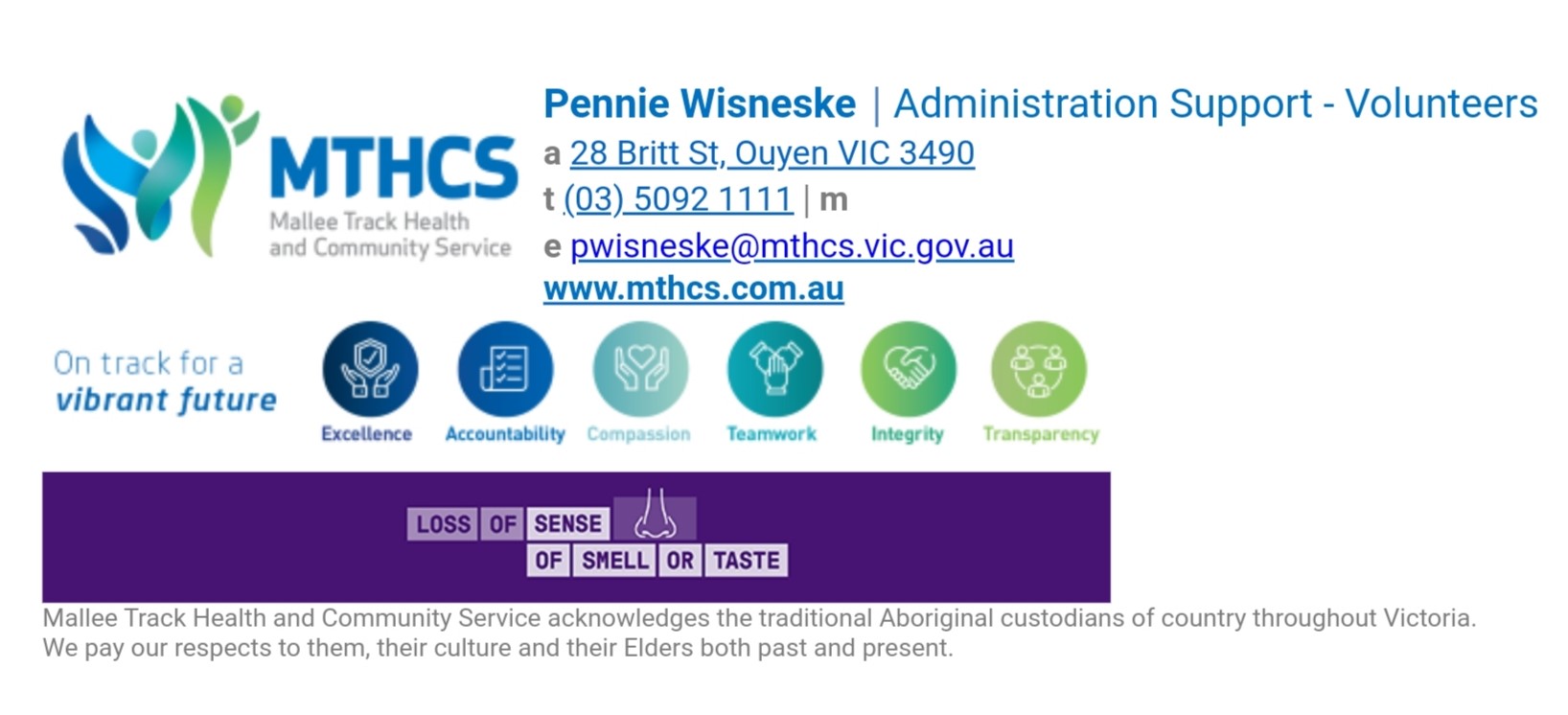 Typist next week 24th November Helen Gloster dhgloster@bigpond.com