Mallee Border Health Centre
Di Thornton, Nurse Practitioner, is available by appointment on Tuesdays in Underbool.
Appointments can be made by calling 0885778065 or mobile 0448522703 or at www.malleeborderhealth.com.au
Underbool CFA Fire Truck Roster
Please remember to sign the attendance sheet at the station and to take your mobile phone with you.
The truck can be taken out any day during your rostered week.
Please remember to check the fuel level and organise to fill it if required. We cannot turn out to fires if there is no fuel in the truck.
If you are unable to take the truck out, please contact the Committee Member responsible for your month.
Aug 2021 – Captain Col Lockett
22/08 Volunteer Required
29/08 Matt Brown
Sept 2021 - 1st Lieut Cameron Gloster
05/09 Andrew Willsmore
12/09 Simon Brown
19/09 Simon Morrison
26/09 Malcolm Crothers
Corbett Rural Supplies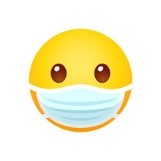 Please be aware of our Covid Safe requirements to enter our business.
Our shop front is closed to everyone, no exceptions sorry. We are serving from vehicles in the backyard. If you have to go into Chem shed please practice 1.5 safe distance & please wear a mask at all times.
We are doing this to protect our community and to help keep our business open.
Donation $5
MTHCS Exercise Group
When: Tuesday's at 2:00pm
Where: Netball Courts (Underbool Rec Ground)
Please call the Exercise Department on (03) 50921111 and come along for an exercise assessment before you join.
Typist for August 25th – Sonia McVicar ssmcvicar@bigpond.com
Underbool Progress Group Inc
Underbool Progress Group Inc. is hoping to hold the 2020-2021 Annual General Meeting on Monday the 23rd of August at the Underbool-Linga Hall at 6.30pm. This will be followed by the General Meeting. All positions are open and everyone is welcome to attend. We will be following the Underbool Hall Covid plan.
MRCC Community Plans
It's time to have your say on the future of our Mallee Track communities. Work is under way to develop five-year plans for the Murrayville, Underbool and Walpeup townships.
Provide feedback in the following ways:
Contact our Community Development team on 03 5018 810 to organise a time for a video chat and presentation.
Read more here: https://bit.ly/3CEr5QQ
Cassey Gloster
Mallee Track Project Officer
T 03 5018 8603 M 0439 368 490
E cassey.gloster@mildura.vic.gov.au
Pink Lakes Pantry 2021 Footy Tipping Update
Next week will be the last round of the 2021 Footy Tipping Competition and it is looking very likely that we may already have a winner. Ray "Raymond" Gloster is well out in front on 123 followed by Helen Gloster on 119. Unless "Raymond" does something really "rash" or has a brain fade in round 23, he will most likely remain in front……..we will have to wait and see! There are 4 tippers on 115, 1 on 114 and 3 on 113. Second and third places are still up for grabs. An update to the exciting end to the Footy Tipping will be printed in next week's Underbool Press. Watch this space!
MRCC Mobile Library
The library will be at the Underbool Linga Memorial Hall on Tuesday 24th August between 11am and 1pm.