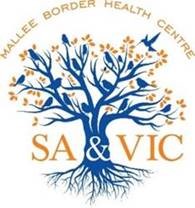 Mallee Border Health Centre
Di Thornton, Nurse Practitioner, is available by appointment on Tuesdays in Underbool. Appointments can be made by calling 0885778065 or at www.malleeborderhealth.com.au
Underbool CFA Fire Truck Roster
The truck can be taken out any day during your rostered week.
Please remember to check the fuel level and organise to fill it if required. We cannot turn out to fires if there is no fuel in the truck
If you are unable to take the truck out, please contact the Committee Member responsible for your month.
UNDERBOOL FIRE BRIGADE ROSTER
July - 2nd Lieut Kevin Brown
23/07 Jack Winslow
30/07 Tim Gloster
06/08 Steven Lynch
MTHCS Exercise Program
This program, run by staff from MTHCS, is held on Tuesdays at the Underbool Tennis Courts at 2pm. It is suitable for all ages and abilities.
We must have at least 4 attending for the program to run.
Please register your intention to come (by 12 noon on the day) with Tsharni via the facebook messenger group or phone 0473 311 123.
Cost -$5. All welcome.
MRCC Outreach Library Service
The Rural Outreach Library service visits Underbool each fortnight on Tuesdays from 11am to 1pm. Their next visit is the 25th of July. The library is now working from the back meeting room at the Underbool-Linga Memorial Hall. Please enter through the glass sliding door on the west side. They now have a larger range of reading materials on display so drop by, say hello and browse the shelves for your next great read.
Come along on Tuesday 25th July to see our new library space and what is available. Please join us for a cuppa and chat from 11am.
Underbool Post Office
The post office will be open between 8 am -12 noon until further notice.
Thank you.
OUFNC - Pink Sports Day high tea. Play 4 BCNA.
Save the date: Saturday 5th August at 1.30pm at Blackburn Park Ouyen. Raising money for Australians affected by breast cancer. $30 includes afternoon tea, drink on arrival and 1 raffle ticket. Tickets available from Hair on Oke Ouyen, or from Corbetts Rural Supplies Underbool. Guest speakers, raffles and lucky door prizes, wear a touch of pink. Merchandise can be purchased from Hair on Oke. All proceeds to cancer.
Contact Renae: 0498 412 077, Caz, 0402 136 406,
Briony: 0418 545 285 for more information.
Underbool Primary School important dates.
July:
Friday 28th: Tree planting excursion.
August:
Tuesday 1st: School photos.
Wednesday 2nd: Mallee Machinery Field Days.
Wednesday 9th: School Council meeting.
Friday 11th: Mini Olympics at Tempy
Friday 25th: UDSSA Athletics in Ouyen.
September:
Wednesday 6th: Sunraysia South Mini Olympics 9-12 years selected students.
Monday 11th: School Council meeting.
School Recipe Book. Homemade 2.
We invite families and friends to contribute to our school recipe book. Please be generous in sharing your best recipes, simplest and easiest recipes, traditional favourites, and the latest vegan and vegetarian recipes. Appetisers, entrees, salads, mains and desserts. You might like to include your favourite mocktails and cocktails as well!
The recipes will be collated in time for the book to be professionally published later this year. Please contact the school or a parent for more information on how to send in your recipe. School: 50946342
Remaining games for Football & Netball League.
Round 14: Sat 22nd July – Bye
Round 15: Sat29th July – Sth Mda V's Ouyen MSP
Round 16: Sat 5th August – Ouyen V's R'Vale BP
Round 17: Sat 12th August – Red Cliffs V's Ouyen QP
Round 18: Sat19th August – Ouyen V's Imps UO.
Finals – 2nd Semi Final Sat 26th August
1st Semi Final – Sunday 27th August
Preliminary Final Saturday 2nd September
Grand Final – Saturday 9th September.
Next Typist:
July
26th Kylie Aikman jonty1979@gmail.com