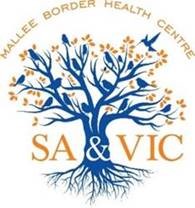 Mallee Border Health Centre
Di Thornton, Nurse Practitioner, is available by appointment on Tuesdays in Underbool. Appointments can be made by calling 0885778065 or at www.malleeborderhealth.com.au
Underbool CFA Fire Truck Roster
The truck can be taken out any day during your rostered week.
October – 4th Lieut Ron Jackson
22/10 Chris Lynch
29/10 Philip Aikman
First Aid Training
First Aid Training will be held on Monday 6th November at Underbool Primary School.
Parents and Community members are welcome.
Provided by Mallee First Aid
CPR course $70
Provide First Aid $160
Updates for eligible participants
For more information please contact
Natasha Anderson 0429 841 373 or natasha@malleee1aid.com.au
CFA
The Underbool CFA do have tables and chairs that can be loaned out to the community for events. These are located in the locked shed beside the CFA. Please advise one of the CFA Committee members if you are wanting to borrow any equipment and sign the loan out sheet so we can keep track of all items.
Underbool CFA committee
Captain- Col Lockett 0418861394
1st Lieut - Cameron Gloster 0429302308
2nd Lieut - Kevin Brown 0427162426
3rd Lieut - Steve Donnellan 0425850324
4th Lieut - Ron Jackson 0427946394
Comms Officer - Robert Gloster 0429946291
Secretary - Sonia McVicar 0403698377
This is a simple reminder of how we as farmers can help the CFA this summer.
1. Have fire fighting setups in each paddock getting harvested. 500L of water with a Honda firefighter can do heaps to help control small fires.
2. Train your staff how to use it. We don't need panic on the fire ground from a lack of training.
3. Be safe. NO crop or machinery is worth getting burnt for. Thongs are not a good idea. Fires love thongs and bare legs. Get some cotton overalls and boots.
4. Help out your mates. When a fire starts the more units that get there the better. Most fires don't
last long. What's a couple of hours off harvesting out of a long harvest. REMEMBER when all the fire fighting units are fighting a fire there is NO-ONE left to help you. Consider pulling up harvest while fire units are deployed.
5. UHF 18. This is the Chanel that the CFA uses in our area. Tell the controlling officer that you are on the fire ground and wait for instructions. Remember this officer may be talking on any of 3 radios at any time. Talking to Vic fire headquarters other fire trucks may take priority over farmer units. You are still valuable to the fire ground.
6. Fire trucks have huge knock down capacity. BUT they aren't perfect. If smaller farmer units follow closely behind fire trucks to mop up this will enable trained firefighters to knock down the fire quickly without the need to be perfect.
7. We are very lucky to have fire fighting aircraft in our area for harvest. They have rules to follow. If the siren sounds pull off the fire line so they can bomb the fire. (They won't drop if a unit is on the fires edge, three ton of water will hit like three ton of bricks). They see more than us from the air and should always be given priority.
8. RING 000 if you need it. Although the CFA is volunteer based they would rather fight a small fire or get there after you have put it out than fight a large out of control fire
9. Don't panic. After ringing 000 the second you have given the address or even an area the trucks have been called. All other information is important and won't slow down the response.
10. Please down load the Vic emergency app to get up to date info on fires in our region. If you have a pager keep it handy.

NETFIT CLINIC - SUNDAY THE 29TH OF OCTOBER
We're excited to be hosting our very own NetFIT clinic at Blackburn Park on the 29th of October with Sharni Norder (Layton), an elite athlete across many codes and competitions including Australian Diamonds captain in 2017.
She will be hosting clinics across a range of age groups throughout the day and will be sticking around for a special insider talk and Q&A at the clubrooms for dinner. (at a cost)
It's an absolute must-attend for all those looking to develop their netball at any level. A brilliant opportunity for all players and community members.
Follow this link to register!
https://netfitnetball.com/event/netfit-x-ouyen-fnc/
Cost is $40 for the clinic and $5 for the Q&A
Next Typist: October 25th tracielcorbett@gmail.com
Underbool Bowling Club Notices
Midweek Pennant result for last Wednesday, Underbool played Workers, won one rink but down overall 46 shots to 43.
Teams Wednesday this week at home vs Euston
W. Stone, V. Stone, N. Crow, M. Cummings(s)
Jen Stone, L. Pryse, J.Wakefield, C. Gloster(s)
Last Saturdays Pennant team was at home to Mildura, winning 3 out of 3 rinks with an overall win, 85 shots to 39.
Saturday pennant teams for October 21st playing at Euston.
Rob Gloster (S), Colleen Gloster, Jen Stone, A Willsmore.
H Crothers (S), John Stone, Frankie Gloster, Steve Lynch.
C Lockett (S), Les Stone, Ray Gloster, Murray Lockett.
This Sunday the 22nd we have our annual Triples Tournament with 84 bowlers coming from Hopetoun, Murrayville, Parilla, Pinnaroo & all Sunraysia Clubs
Anyone wishing to enter the singles 100 up Handicap competition, Bowlers or Non Bowlers are most welcome to do so.
Give your name to any Bowls Club member.
FRIDAY October 27th
FUN BOWLS NIGHT
at
Underbool bowls club
Sponsored by
Corbett rural supplies
For new and experienced bowlers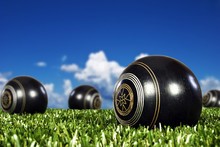 (barefoot or bowls shoes)
Bowls can be supplied
Names to Col lockett on 0418861394 or
Rob Gloster on 0429946291
by 5pm for 6pm start Bbq tea after first game