MTHCS
Di Thornton, Nurse Practitioner, is available by appointment on her usual days – Tuesday in
Underbool and Wednesday in Murrayville.
Appointments can be made by calling 08 8577 8065 or mobile 0448522703 or at www.malleeborderhealth.com.au
COVID 19 UPDATE FOR MALLEE BORDER HEALTH CENTRE
As we service the cross-border communities, we are ever mindful of our responsibility to keep everyone safe.
To this end, we ask that you continue to ring before you attend if you have any cold/flu like symptoms, so we can instruct you how we will manage your appointment.
In view of the current COVID-19 numbers in Victoria, we also ask that any of our Victorian patients who have travelled outside of the Mildura Council Area, and especially those of you who have travelled to Melbourne, in the 2 weeks before your appointment, please ring before you attend your health Practitioner.
Pathology – Please contact Glennis Barnes on
5092 1111 to discuss your needs should you have difficulties arranging a visit to a pathology collection outlet in Ouyen or Pinnaroo.
Underbool Fire Truck Roster
In the current circumstances and to protect our volunteers we are only permitting one person to take the fire truck out for its weekly run. If you are available and would like to volunteer to do this, please contact Sonia McVicar on 0403698377. We greatly appreciate the following members who have agreed to do this.
Aug 2020
23/8 Ricky Lynch
30/8 Sam Crow
Sept 2020
6/9 Matt Brown
13/9 Andrew Willsmore
20/9 Simon Brown
29/9 Doug Gloster
Oct 2020
4/10 Simon Morrison
Please remember to sign the attendance sheet at the station and to take your mobile phone with you.
The Underbool CFA is currently required to update its list of members and their emergency contact details.
If you are a registered member of our brigade could you please message or email Sonia McVicar on 0403698377 or ssmcvicar@bigpond.com and advise who your emergency contact would be and their contact number.
If you are unsure if you are a member please contact Sonia and she will be able to advise you.
Australia Post
Please note - effective as of 12th August.
As Barb (mail delivery) cannot get through the S.A. border due to COVID restrictions, mail will not be going to S.A. from Underbool. It will however still go, but via Ouyen, Bendigo way. As mail will only be going as far as Murrayville, it will be returning earlier. Please make sure any "outgoing" mail is posted by 11 am.
Thank you.
MRCC
Our Mildura and Ouyen Service Centres continue to be closed until further notice. Council is continuing to operate and provide customer service over the phone and online. You can contact them during business hours
8am - 5pm, Monday to Friday by:
Phone: (03) 5018 8100
Email: mrcc@mildura.vic.gov.au
After Hours Emergencies: 1800 241 540
For details about changes to our other services and facilities go to www.mildura.vic.gov.au
Our Ouyen Service Centre remains closed to the public however we will be open by appointment for a limited number of VicRoads services on a Wednesday. If you need to re-register a vehicle, transfer a privately owned registration, or purchase a Work Diary please call us on 5018 8600 and we will book a private appointment for you.
ATTENTION OUYEN & MALLEE TRACK RESIDENTS!
You can now drop library resources at the Ouyen Service Centre on Wednesdays from 9am to 4pm. If you have books or other materials to return, please place them in the crate near the front door.
A library postal service is also still available. If you would like to borrow items, please reserve them online or call us on (03) 5018 8350 or 5018 8600.
Next typist - August 26th - Helen Gloster
MTHCS Outreach Worker
At Mallee Track Health and Community Service (MTHCS), we are committed to helping our communities gain access to health and community services, which support the health and wellbeing needs of you and of your whole family. We are here to help you find a high quality service that meets your personal needs. Whether that is within MTHCS or with another provider.
The recent appointment of Lara Wakefield to the Outreach Worker role is one-way MTHCS continues to improve your access to safe and high quality Community Health Services across the catchment.
Meet Lara Wakefield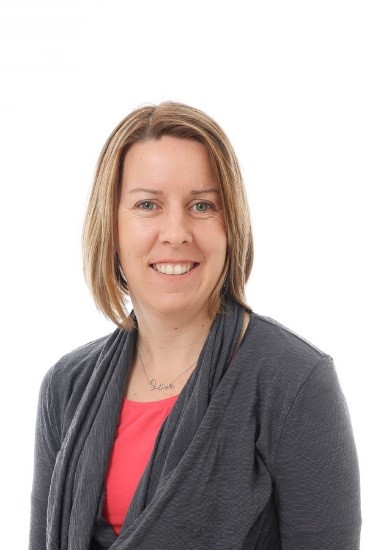 In my role as Outreach Worker, I will be a point of contact for 'Mallee Track 'communities as someone who can support you to identify and access health and community services. I will be spending regular time at the Underbool Bush Nursing Centre and other MTHCS programs, once it is safe to do so.
At times, health care can seem challenging. Especially in rural areas when medical support can feel like a long way from home. But that is where I can help. Maybe I can be a friendly face to chat to, help find some information, or connect you with a health care professional to suit your needs.
I can help
Understand health concerns, challenges or issues
Give you more confidence to advocate for your own or a family member's needs
Help you to navigate the health and community service system
Help support your access to the My Aged Care system or NDIS
Help support access to equipment hire
Updated Restrictions
From 11:59pm on Wednesday 5 August, Stage 3 Stay at Home restrictions apply in Victoria, except if you live in metropolitan Melbourne where Stage 4 restrictions apply.
If you live in regional Victoria, including Mitchell Shire, there are only four reasons that you can leave home:
to shop for food and essential goods or services
to provide care, for compassionate reasons or to seek medical treatment
to exercise or for outdoor recreation with your household, or one other person
for work or study, if you can't do it from home
You may no longer have visitors to your home or visit other people in their homes.
Face masks
From 11:59pm on Sunday 2 August 2020, all Victorians must wear a face covering when they leave home, no matter where they live.
There are a number of lawful excuses for not wearing a face covering.
Why should I wear a face covering?
Wearing a face covering helps keep you and others safe. Coronavirus (COVID-19) is spread from close contact with a person with the virus. Face coverings are helpful to stop droplets spreading when someone speaks, laughs, coughs, or sneezes, including someone who has coronavirus (COVID-19) and is contagious, but feels well.
Remember:
The best way to protect other people against coronavirus (COVID-19) is staying home when you feel unwell, keeping 1.5 metres apart, wash your hands often, and cough or sneeze into your elbow or tissue. Face coverings add an additional protective physical barrier to protect you and your loved ones.
What type of face masks can I use?
There are two types of face masks you can use: cloth masks and surgical masks.
• Cloth masks are made of washable fabric and can be re-used.
• Surgical masks are single use masks and cannot be washed or re-used.
What you need to keep doing
• Wash your hands regularly
• Keep 1.5 metres from others
• Get tested, even if you have mild symptoms
• Stay home if you're feeling unwell
As always you can get further information from the DHHS website: https://www.dhhs.vic.gov.au/coronavirus