Underbool Rural Fire Brigade Truck Roster
Sept 2019 Comm's Officer Rob Gloster
22/9 Jason Elliott & Mop Crothers
29/9 Kieran Hayter & Ian Beasley
Oct 2019 Secretary Sonia McVicar
6/10 Doug Gloster & Timothy Gloster
13/10 Scott Brown & Neil Kinnersley
20/10 Mal Crothers & Ian Brown
27/10 Neil Jackson & Steven McVicar
MTHCS
Di Thornton Nurse Practitioner is on leave until the 22nd September but has another Nurse Practitioner covering her. She will be available
by appointment on the usual days – Tuesday in Underbool and Wednesday in Murrayville.
Appointments can be made by calling 0885778065 or go to www.malleeborderhealth.com.au
Pathology – Please contact Glennis Barnes on 50921111 to discuss your needs should you have difficulties arranging a visit to a pathology collection outlet in Ouyen or Pinnaroo.
Royal Flying Doctor Dental Clinic
Appointments in Underbool during September and October. Call (03) 84120444.
Royal Flying Doctors Mobile Eye Clinic
Is in Underbool 18th and 19th September. For appointments call (03) 84120444
Underbool Primary School
Market Day (school fundraiser) - lots of goodies and lucky dip at the school on the 20th September starting at 10am to 1pm. Morning tea and sausage sizzle for lunch at a small cost.
Lake Cullulleraine camp - Grades 5 & 6 - in October.
UNDERBOOL/LINGA MEMORIAL HALL
A working bee to clean and tidy up the gardens around the hall will be held on Tuesday 24th Sept @ 2pm.
Any help from members of the community would be greatly appreciated.
Please bring along gardening tools eg: spade, rake, secateurs.
All those attending are invited to stay for a cuppa after the working bee.
Helen Gloster (Sec) & Dorothy Brown $2 donation
Underbool Bowls Notes
Star Days are in full swing throughout the Sunraysia Bowls District and members have been attending these. Irymple Star Day on September 5th, was an enjoyable day for Bernadette Stone, Jen Stone, Noelene Crow and Jennifer Wakefield.
Nangiloc Star Day, September 12th, was attended by Bernadette Stone, Jennifer Wakefield, Nita Wandel and John Cummings and they too had a pleasant day with bowling friends.
Underbool Star Day will be this Wednesday 18th September when a good number of players are entered to play.
Midweek Pennant played Mildura on Monday 16th. September mid the cold and rain. As conditions worsened the Team Managers made the decision to discontinue play and share points.
Carbis and Walsh Shield Day was played at Berri this year on Sunday 8th September, with Robert Gloster, Howard Crothers, Alan Stone and John Cummings representing Underbool within the Sunraysia District. Riverland was again too strong for Sunraysia.
Saturday Pennant commenced the season on Sunday 15th September (because of Football and Netball Grand Finals on the Saturday) with Underbool hosting Red Cliffs. Underbool team has been upgraded to Division 2 this season, and while the competition was keen, Red Cliffs were the victors by 5 points.
Good bowling all.
Squad Training / Swimming Lessons Underbool
Maureen and Joy will again be running squad training and swimming lessons this coming season these will be on Monday and Tuesday. Squad will be commencing the first week of November and junior lesson late November, at this stage.
If you are interested, please contact Sonia McVicar on 0403698377 with the name and age of your child/children and available day (Mon/Tue). Groups will be arranged once numbers are known so please let us know as soon as possible.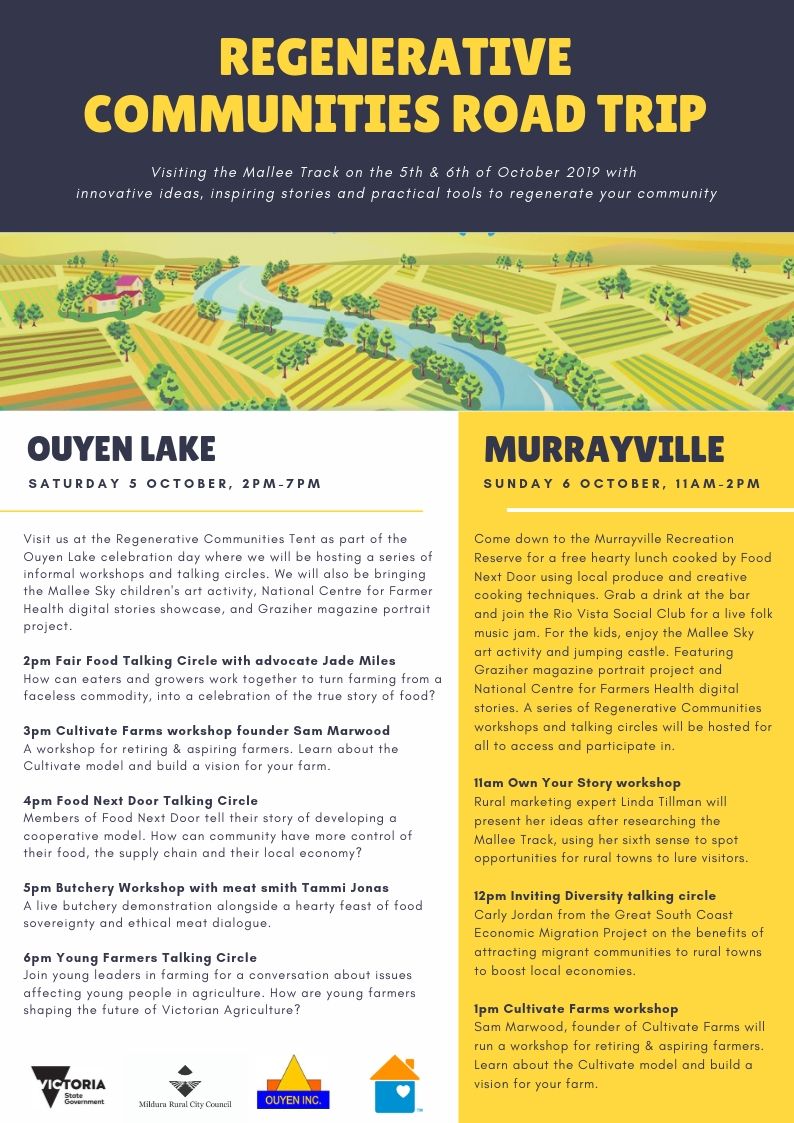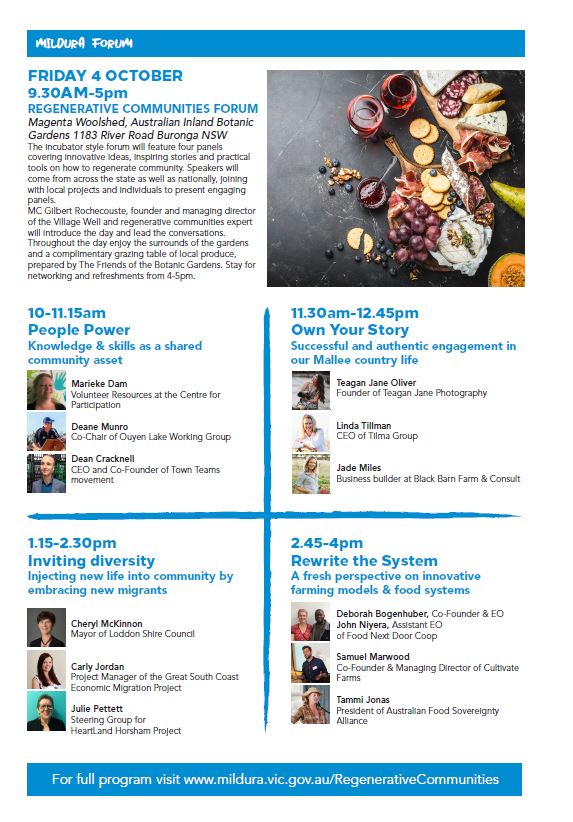 A free bus will be running from Murrayville to Mildura return on Friday 4 October for Mallee Track residents to attend the Regenerative Communities forum in Mildura
https://www.eventbrite.com.au/e/regenerative-communities-forum-tickets-70090397265
Depart Murrayville at 6.30am and stop for any bookings made in Underbool, Walpeup and Ouyen to arrive at the Botanic Gardens by 9.30am.
Depart Botanic Gardens at 4.30pm for the return trip.
For bookings please contact Jacqui Gibson, Neighbourhood House
Email: jgibson@mthcs.vic.gov.au
Phone: (03) 5095 2205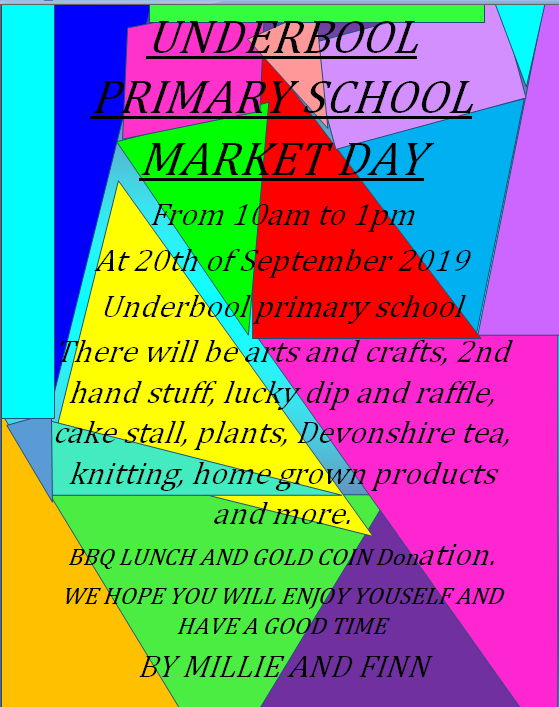 Next Press 9th October (due to school holidays)
Typist on 9th October – Helen Gloster dhgloster@bigpond.com