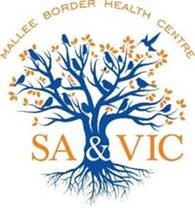 Mallee Border Health Centre
Di Thornton, Nurse Practitioner, is available by appointment on Tuesdays in Underbool. Appointments can be made by calling 0885778065 or mobile 0448522703 or at www.malleeborderhealth.com.au
UNDERBOOL FIRE BRIGADE ROSTER
27/11 Malcolm Crothers
Dec 2022 - 2nd Lieut Kevin Brown
4/12 Geoff Lockett
11/12 Kieren Hayter
18/12 Jack Winslow
25/12 Tim Gloster
Corbett Rural Supplies
Please note we will be closed from 9am - midday on the 30th November for an Agsafe Assessment. We apologise for the inconvenience.
Underbool Senior Citizens Club will be going into the Ouyen Community Club on Friday December 2nd 2022 for a Christmas luncheon. Own transport into Ouyen. Meet at Club at 12 noon. Names to Elaine Lockett on 0427947223 by Wednesday November 30th.
President M Prentice
Secretary E Lockett.

November:
How to Japanese encephalitis virus (JE virus) is in northern Victoria, and that means our Mallee communities need to keep covered up and aware.
Mozzies can bite through tight clothing. Cover up - wear long, loose-fitting clothes.
Use repellents that contain picaridin or DEET on all exposed skin.
Use mosquito nets or insect screens.
Use 'knockdown' fly spray, mosquito coils or plug-in repellent where you gather to sit or eat.
Tip – Mozzie repellents are your best defence against mosquito bites.
If you have been in contact with mosquitoes and develop a sudden high fever and headache in the following days and weeks, see your doctor. If you have more serious symptoms like disorientation or a seizure - urgently seek medical attention.
Stop Mozzies from breeding around your home:
Drain or tip water out of pots, sauces, play equipment, and other container around your home
Remove any rubbish in the yard that collects water, such as old tyres, cans and dishes
Clean out any ditches, drains and gutters so they can carry water away from your home
If you have any pools of standing water, clear out any rubbish and dig any small changes to help water run out.
Install or repair damaged fly screen on windows, doors and vents.
Vaccination are available locally, please reach out to your local health care provider/chemist for further information.
National Skin Cancer Action Week (21-27 November) highlights that we need to do more to promote sun protection. Despite improvements in melanoma rates amongst Australians under the age of 40, skin cancer remains Australia's most common cancer, the most costly and one of the most preventable..
In order to reduce the risk of developing skin cancer, use the five forms of sun protection when the UV level is 3 or higher:
• Slip on sun protective clothing that covers as much skin as possible.
• Slop on broad spectrum, water resistant SPF30 (or higher) sunscreen.
Apply 20 minutes before going outdoors and every two hours
afterwards.
• Slap on a hat – broad brim or legionnaire style to protect your face,
head, neck and ears.
• Seek shade.
• Slide on sunglasses – make sure they meet Australian Standards
(https://www.cancer.org.au)
Typist next week 30th November
Sonia McVicar – ssmcvicar@bigpond.com