UNDERBOOL/LINGA MEMORIAL HALL
A follow up working bee to complete the tidy up of the gardens around the hall will be held on Thursday 31st October @ 9am
This will be the last chance to get a few jobs done together before the busy season of harvest and Christmas, so any help from members of the community would be greatly appreciated.
Please bring along gardening tools eg: spade, rake, secateurs.
All those attending are invited to stay for a cuppa after the working bee.
Ron Jackson (Pres) & Dorothy Brown $2 donation
Ouyen Community Gym Project
The Ouyen Community Gym Project in collaboration with the Mallee Garden Club are hosting an Open Garden Day in Ouyen on Sunday the 27th October. Six local gardens will be open on the day, featuring various displays, plant and craft stalls. Tickets are $25, with morning tea, lunch and afternoon tea provided. They can be purchased online at www.trybooking.com.au or locally from Lois Manley at May's On Oke, 20 Oke St Ouyen. Any enquirers can be directed to Fiona Latta on 0427141515. $4 donation
Squad Training / Swimming Lessons Underbool
Maureen and Joy will again be running squad training and swimming lessons this coming season these will be on Monday and Tuesday. Squad will be commencing the first week of November and junior lesson late November, at this stage.
If you are interested, please contact Sonia McVicar on 0403698377 with the name & age of your child/children and available day (Mon/Tue). $5 donation.
MTHCS
Lyndal Munro, Director of Community Services, will come out to PAG next Wednesday, 23rd October at 10.00am. Everyone is welcome to come in for a cuppa and a chat about services provided by Mallee Track Health & Community Services.
Andrew Currie from Ambulance Victoria is hoping to come along with Lyndal to meet the community and hear about community needs.
Underbool Rural Fire Brigade Truck Roster
Oct 2019 Secretary Sonia McVicar
20/10 Mal Crothers & Ian Brown
27/10 Neil Jackson & Steven McVicar
MTHCS
Di Thornton, Nurse Practitioner, is available by appointment on her usual days – Tuesday in
Underbool and Wednesday in Murrayville.
Appointments can be made by calling 0885778065 or go to
Pathology – Please contact Glennis Barnes on 50921111 to discuss your needs should you have difficulties arranging a visit to a pathology collection outlet in Ouyen or Pinnaroo.
Underbool Bowls Club Triples Star Day
A highly successful Triples Star Day Tournament was held at Underbool on Sunday 20th October, attracting representative bowlers from Sunraysia, Hopetoun and Murrayville.
The 66 bowlers enjoyed playing on the well prepared green in magnificent Mallee weather. The ladies were kept busy throughout the day providing meals for the two fills of bowlers. The visitors were most appreciative of the superb country cuisine.
The team of Ian "Butch' Pollock (s), Brian Horton and Mick Legin from Workers were the winners on 85 points. Coming in runners/up were the Nangiloc team of Ben Mansell (s), Alan Erskine and Shane Moore with 82 ½ points. Third winners were Gordon Gray (s), Trevor Flack and George Milward from Irymple on 81 points.
A day such as this is made more successful by wonderful sponsors. Major sponsorship of the day was provided by Findex, with supporting sponsors Westrac Caterpillar, Good Deal Tyres, Bunnings, Bursons, Repco, First Choice Liquor and Dan Murphy's.
President of Underbool Bowling Club, Robert Gloster is most appreciative of the generous sponsorship given and also the attendance of the visiting bowlers and the way the Star Day was supported.
Robert also appreciated the work done by the local Underbool members in having the green and grounds in such immaculate condition and the excellent catering. Many thanks to all.
Saturday Pennant on 19th October at Red Cliffs was a tough day "on the green" under trying conditions.
Midweek Pennant on 21st October. Mildura forfeited to Underbool because of illness.
Marie Cummings, Bernadette Stone, Jen Stone and Noelene Crow attended Workers Star Day on 16th October and won 2 of their 4 games. Good bowling all.
Royal Flying Doctor Dental Clinic
Appointments in Underbool during September and October. Call (03) 84120444.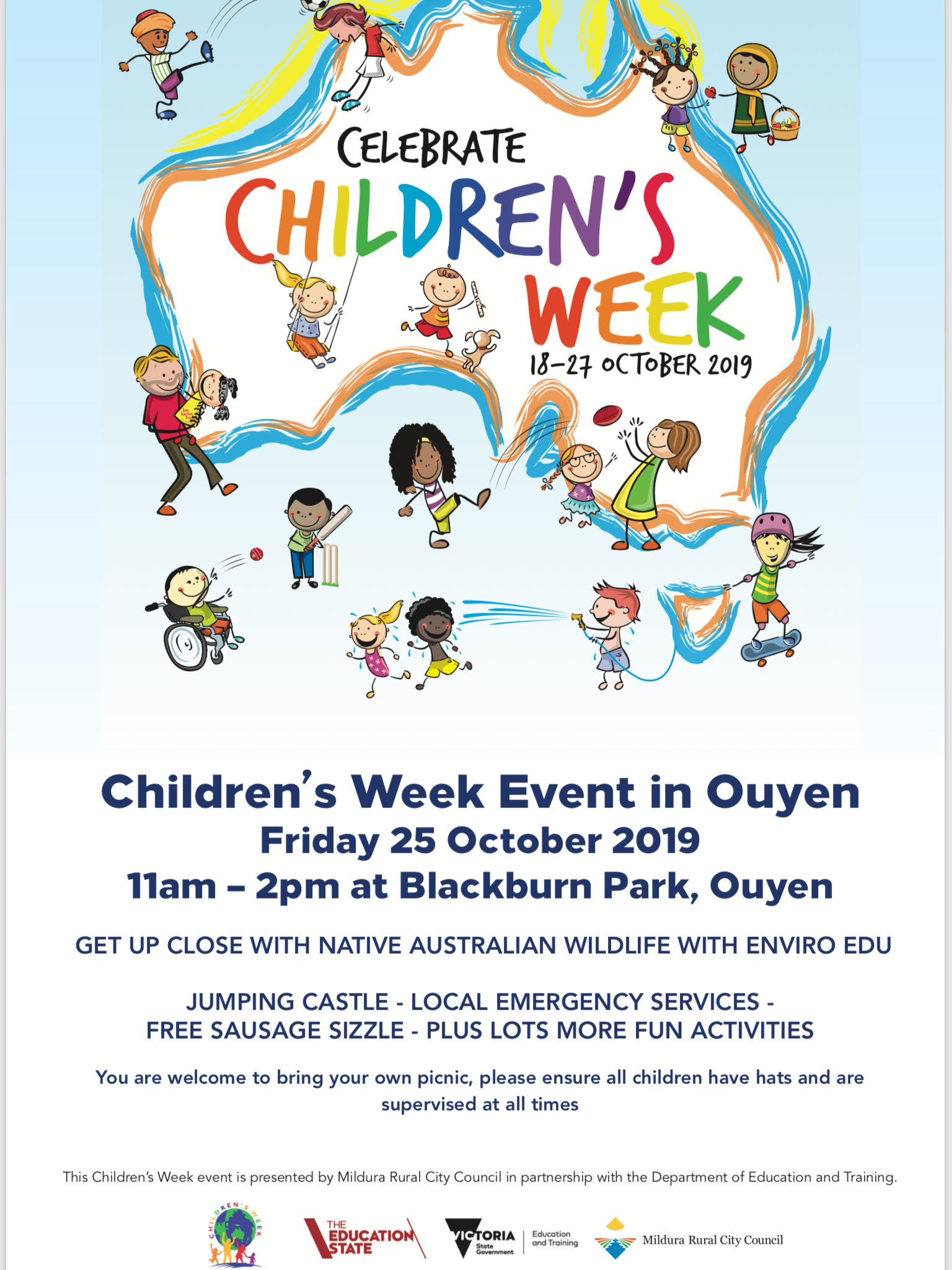 Next typist 30th October – Melinda Lynch rmlynch@bigpond.net.au