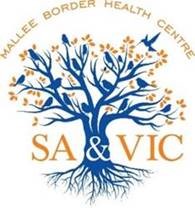 Mallee Border Health Centre
Di Thornton, Nurse Practitioner, is available by appointment on Tuesdays in Underbool.
Appointments can be made by calling 0885778065 or mobile 0448522703 or at www.malleeborderhealth.com.au
Covid-19 Vaccination sessions
Offering Pfizer 16-59 years and Astra Zeneca 60 years & over, including those due for their second dose of Astra Zeneca that have received their first dose elsewhere. As long as within the researched range of 12-28 weeks from first dose.
Underbool – Tuesday 31 August (afternoon only)
These sessions are for residents of these areas only.
Clinic will be back in the area for second doses at 6 and 12 weeks: 12-14 October and 23-25 November.
Book via our Facebook site or the link below or contact one of our staff to assist you.
https://outlook.office365.com/owa/calendar/KerangDistrictHealth@bhcg.onmicrosoft.com/bookings/s/6HJG1WAKhESgAIr2GhK2hQ2
Underbool CFA Fire Truck Roster
Please remember to sign the attendance sheet at the station and to take your mobile phone with you.
The truck can be taken out any day during your rostered week.
Please remember to check the fuel level and organise to fill it if required. We cannot turn out to fires if there is no fuel in the truck.
If you are unable to take the truck out, please contact the Committee Member responsible for your month.
Aug 2021 – Captain Col Lockett
29/08 Matt Brown
Sept 2021 - 1st Lieut Cameron Gloster
05/09 Andrew Willsmore
12/09 Simon Brown
19/09 Simon Morrison
26/09 Malcolm Crothers
MRCC Library
Rural Outreach Services will be suspended in Underbool and Walpeup until further notice. We invite library users in these communities to contact Mildura Library for more information on 5018 8350 library@mildura.vic.gov.au
www.mildura.vic.gov.au/library
MRCC Community Plans
It's time to have your say on the future of our Mallee Track communities. Work is under way to develop five-year plans for the Murrayville, Underbool and Walpeup townships.
Provide feedback in the following ways:
Visit yoursay.mildura.vic.gov.au/Mallee-Track-Community-Plans to complete an online survey
Contact our Community Development team on 03 5018 8100 to complete the survey over the phone.
Contact our Community Development team on 03 5018 810 to organise a time for a video chat and presentation.
Read more here: https://bit.ly/3CEr5QQ
Cassey Gloster
Mallee Track Project Officer
T 03 5018 8603 M 0439 368 490
E cassey.gloster@mildura.vic.gov.au
Pink Lakes Pantry Footy Tipping Competition
Well, he's done it!! Raymond Gloster, with a final round of 6 tips, giving him a score of 129, has finished the year on top of our 23 Round Tipping Competition. He was closely followed by daughter in law Helen on 126 and Paul Lockett, with a fantastic last round of 9 tips finishing in 3rd place on 124. Colleen, with a final round of 8 finished 4th on 123. Thank you to everyone who has participated in the Tipping Competition, it has been great fun and we look forward to doing it all again next year.
We will be having a "get together" to present the winnings to 1st, 2nd and 3rd places at the Bowling Club on Friday 10th September at 5.30pm, Covid restrictions permitting. Hope to see you there!
COVID 19 Update
FACE MASKS
Face masks are mandatory indoors and outdoors. You do not need to wear a mask in your own home, or if a lawful exception applies.
Face masks must be carried at all times and must be worn indoors and outdoors.
You do not need to wear a mask in your own home, the home of your intimate partner or if a lawful exception applies. For more information:
https://www.coronavirus.vic.gov.au/face-masks-when-wear-face-mask
For further information about current COVID19 restrictions in Victoria, please visit https://www.coronavirus.vic.gov.au/coronavirus-covidsafe-settings
For information regarding public exposure sites please see: https://www.coronavirus.vic.gov.au/exposure-sites
Are you eligible for a COVID19 vaccination?
Vaccinations will be available in UNDERBOOL AND MURRAYVILLE next week. THESE ARE ONLY AVAILABLE TO LOCAL RESIDENTS. If you would like to know more or book in please call Lara Wakefield on 0402 045 984
Please check out: https://www.health.gov.au/resources/apps-and-tools/covid-19-vaccine-eligibility-checker
Or https://www.coronavirus.vic.gov.au/book-your-vaccine-appointment
Or speak to your GP or health care provider
Borders and Travel
For updated information regarding SA Border Restrictions please visit https://www.covid-19.sa.gov.au/restrictions-and-responsibilities/travel-restrictions
For travel to and from NSW see: https://www.nsw.gov.au/covid-19/rules/border-restrictions
Please take care of yourselves
It is completely normal if you're feeling like the current COVID19 situation and lockdown has taken a toll on your mental health, it is an important reminder to make time to care for yourself. It's also important to know what mental health services we have available in the region, as there's a lot of agencies operating along the Mallee Track. MRCC have produced a fact sheet to help you access service, you can find it here:
https://www.mildura.vic.gov.au/Services/Emergency-Management/COVID-19-information-and-support/Help-for-you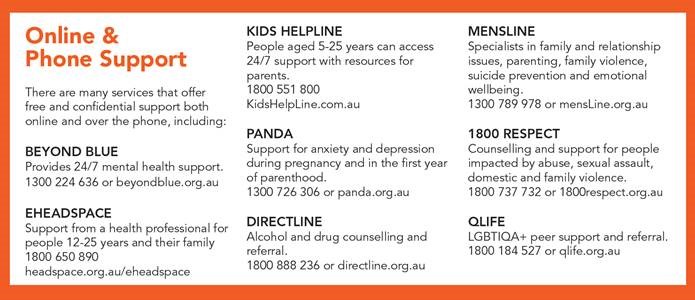 Lara Wakefield
Outreach Worker
Mallee Track Health and Community Service
28 Britt St Ouyen
Ph 0402045984
Typist for 1st Sept – Sonia McVicar ssmcvicar@bigpond.com