MTHCS
Di Thornton, Nurse Practitioner, is available by appointment on her usual days – Tuesday in
Underbool and Wednesday in Murrayville.
Telehealth (video) and telephone appointments are available for all your health care practitioners. You are now able to book these appointments online as well as ringing the clinic.
Appointments can be made by calling 08 8577 8065 or mobile 0448522703 or at www.malleeborderhealth.com.au
COVID 19 UPDATE FOR MALLEE BORDER HEALTH CENTRE
As we service the cross-border communities, we are ever mindful of our responsibility to keep everyone safe.
To this end, we ask that you continue to ring before you attend if you have any cold/flu like symptoms, so we can instruct you how we will manage your appointment.
In view of the current COVID-19 numbers in Victoria, we also ask that any of our Victorian patients who have travelled outside of the Mildura Council Area, and especially those of you who have travelled to Melbourne, in the 2 weeks before your appointment, please ring before you attend your health Practitioner.
Pathology – Please contact Glennis Barnes on
5092 1111 to discuss your needs should you have difficulties arranging a visit to a pathology collection outlet in Ouyen or Pinnaroo.
Walpeup General Store
Walpeup General Store lease is due to be renewed. $770 inc/month rent. Shop is located on the Mallee Highway, with 3 bedroom residents attached. Commencing October 1st 2020. Lease term 2 years. Management Agreement guidelines to adhere to. Business includes Australia Post Agency, Grocery Items, Takeaways, Alcohol resale, Papers & magazines, etc.
Applications close July 30th and should include qualifications, experience and genuine expressions of interest.
All enquires must be directed to Walpeup Enterprise Directors
Tracie 0427941368 or tracielcorbett@gmail.com
Michael 0427941331 or poles5@bigpond.com
Thank You
We would like to sincerely thank the people of Underbool and District for their kindness and care to our late brother and uncle, Jim Beasley through the years. Particularly thanking Nita Wandel for her support and assistance with the Funeral Service and to all who attended the Service including the Guard of Honour folk. Thanks also to the Underbool Ladies Guild for the lovely afternoon tea.
Special thanks to Mark and Darby for their constant "looking out for Jim"
Yvonne and Frank Capaldo, Ivy and Joe Vella and Irene Black. Donation $5.00
Underbool Fire Truck Roster
In the current circumstances and to protect our volunteers we are only permitting one person to take the fire truck out for its weekly run. If you are available and would like to volunteer to do this, please contact Sonia McVicar on 0403698377. We greatly appreciate the following members who have agreed to do this.
Aug 2020
2/8 Neil Jackson
9/8 Chris Lynch
16/8 Buzz Wisneske
23/8 Ricky Lynch
Please remember to sign the attendance sheet at the station and to take your mobile phone with you.
The Underbool CFA is currently required to update its list of members and their emergency contact details.
If you are a registered member of our brigade could you please message or email Sonia McVicar on 0403698377 or ssmcvicar@bigpond.com and advise who your emergency contact would be and their contact number.
If you are unsure if you are a member please contact Sonia and she will be able to advise you.
Underbool Press
While the situation allows we will be printing some copies of the Press each week. These can be picked up from the Post Office or Pink Lakes Pantry.
Helen Gloster
President.
MTHCS
Anyone concerned about symptoms (even a minor sniffle or temperature) is being encouraged to get tested for COVID-19. Please be sure to phone ahead to your local medical clinic at Sea Lake, Ouyen and Underbool for advice and make an appointment.
We cannot be too careful when it comes to keeping our health and the safety of our communities.
Get tested if you have got any of these symptoms:
Fever
Runny nose
Sore throat
Cough
Chills or sweats
Shortness of breath
Loss of sense of smell or taste
If you are not feeling well, call 1800 675 398 for advice (000 if it is an emergency,). The best place for info is the DHHS Coronavirus website at https://www.dhhs.vic.gov.au/coronavirus
As winter sets in, please remember that if you or anyone in your family has cold or flu like symptoms, such as a runny nose or cough, they should stay at home until well.
MRCC
Our Mildura and Ouyen Service Centres continue to be closed until further notice. Council is continuing to operate and provide customer service over the phone and online. You can contact them during business hours
8am - 5pm, Monday to Friday by:
Phone: (03) 5018 8100
Email: mrcc@mildura.vic.gov.au
After Hours Emergencies: 1800 241 540
For details about changes to our other services and facilities go to www.mildura.vic.gov.au
Our Ouyen Service Centre remains closed to the public however we will be open by appointment for a limited number of VicRoads services. If you need to re-register a vehicle, transfer a privately owned registration, or purchase a Work Diary please call us on 5018 8600 and we will book a private appointment for you.
ATTENTION OUYEN & MALLEE TRACK RESIDENTS!
You can now drop library resources at the Ouyen Service Centre on Wednesdays from 9am to 4pm. If you have books or other materials to return, please place them in the crate near the front door.
A library postal service is also still available. If you would like to borrow items, please reserve them online or call us on (03) 5018 8350.
UNDERBOOL PRIMARY SCHOOL
WINTER BAKERY DRIVE 2020
Underbool Primary School together with Cowards Cakes, Mildura is offering the opportunity to purchase a range of savory and sweet pies.
VARIETY OF FAMILY PIES- $7:50 EACH
COCKTAIL (PARTY) PIES, PASTIES OR SAUSAGE ROLLS (not mixed)– $15:00 PER DOZEN
Forms can be found here at the Post Office or with an Underbool Primary School Parent.
Simply complete the form with your order and provide the correct payment preferably via E.F.T. Please use your name as a reference.
Underbool Primary School
BSB: 063 732 Account number: 10029655
(Cash and Cheques will also be accepted, please make cheques out to 'Underbool Primary School').
Forms must be submitted by Thursday 30th July 2020, due to COVID 19 restrictions please contact Kylie or a school parent to organise submitting your order/form.
Delivery Date will be the 13th of August. Items will be delivered by Kylie Aikman to the address you provide on the order from. We anticipate the time will be between 3:30-5:30pm.
Please contact Kylie 0408 393 817 to make more specific arrangements if necessary.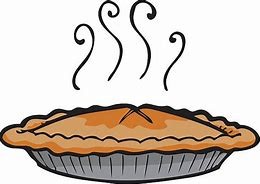 Next typist - August 5th - Helen Gloster