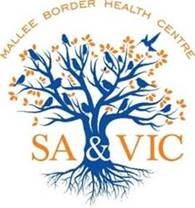 Mallee Border Health Centre
Di Thornton, Nurse Practitioner, is available by appointment on Tuesdays in Underbool. Appointments can be made by calling 0885778065 or mobile 0448522703 or at www.malleeborderhealth.com.au
Underbool CFA Fire Truck Roster
The truck can be taken out any day during your rostered week.
Please remember to check the fuel level and organise to fill it if required. We cannot turn out to fires if there is no fuel in the truck.
If you are unable to take the truck out, please contact the Committee Member responsible for your month.
UNDERBOOL FIRE BRIGADE ROSTER
April – Comm's Officer Rob Gloster
02/04 Steven McVicar
09/04 Matt Funcke
16/04 Robert Gloster
23/04 Doug Gloster
30/04 Scott Brammer
May 2023 – Captain Col Lockett
07/05 Scott Brown
14/05 Buzz Wisneske
21/05 Ricky Lynch
28/05 Sam Crow
Underbool CFA
Underbool CFA will be holding its AGM on Wednesday 19th April at the Underbool Fire Station. Long service awards will be presented.
A BBQ tea will commence at 6.00pm and meetings will follow. If families could please provided a salad or sweet to share it would be greatly appreciated. All welcome. Any apologies to either Col Lockett or Sonia McVicar.
Long Service awards being presented.
Dallas Willsmore 15 years
Simon Brown 20 years
Terry Kilpatrick 20 years
Garth Aikman 20 years
Darby Beasley 20 years
Matt Brown 20 years
Brett Evans 20 years
Kieren Hayter 20 years
Duke Nicholl 35 years
Neil Jackson 50 years
Allan Lynch 50 years
Ken Jones 60 years
Underbool Swimming Pool
This Friday the 31st March will be the closing day of the pool. Weather permitting the pool will be open. Keep an eye on social's for weather update.
Underbool Primary School Easter Raffle.
An Easter Raffle has been kindly donated by the families of the Underbool Primary School.
1st Prize: Easter Egg hamper.
Drawn on Thursday 6th of April at the School. Tickets can be purchased from the Pink Lakes Pantry for $1.00 per ticket.
MTHCS Exercise Program
This program, run by staff from MTHCS, is held on Tuesdays at the Underbool Tennis Courts at 2pm. It is suitable for all ages and abilities.
We must have at least 4 attending for the program to run.
Please register your intention to come (by 12 noon on the day) with Tsharni via the facebook messenger group or phone 0473 311 123.
Bring a water bottle and wear sunscreen & a hat. Cost -$5.
All welcome.
Typist Next week: Kylie Aikman jonty1979@gmail.com