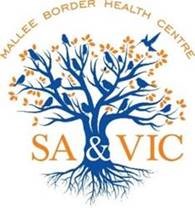 Mallee Border Health Centre
Di Thornton, Nurse Practitioner, is available by appointment on Tuesdays in Underbool. Appointments can be made by calling 0885778065 or mobile 0448522703 or at www.malleeborderhealth.com.au
Underbool CFA Fire Truck Roster
The truck can be taken out any day during your rostered week.
Please remember to check the fuel level and organise to fill it if required. We cannot turn out to fires if there is no fuel in the truck
If you are unable to take the truck out, please contact the Committee Member responsible for your month.
UNDERBOOL FIRE BRIGADE ROSTER
June - 1st Lieut Cameron Gloster
04/06 Matt Brown
11/06 Andrew Willsmore
18/06 Simon Brown
25/06 Simon Morrison
July - 2nd Lieut Kevin Brown
02/07 Malcolm Crothers
MTHCS Exercise Program
This program, run by staff from MTHCS, is held on Tuesdays at the Underbool Tennis Courts at 2pm. It is suitable for all ages and abilities.
We must have at least 4 attending for the program to run.
Please register your intention to come (by 12 noon on the day) with Tsharni via the facebook messenger group or phone 0473 311 123.
Cost -$5. All welcome.
Outreach Library Service
The Rural Outreach Library service visits Underbool each fortnight on Tuesdays from 11am to 1pm. Their next visit is the 13th of June. Drop by, say hello and browse our shelves for your next great read.
Our Rural Outreach Library Service is also a collection point where community members can collect free Rapid Antigen Tests (RATs) and face masks, simply ask our friendly staff.
Underbool Post Office
The post office will be open between 8 am -12 noon from Monday 24th April until further notice.
Thank you.
Underbool Primary School
The Underbool Primary School is participating in the Wonder Recycling Rewards for Schools program. We are collecting empty bread and wrap bags. The school will receive sporting equipment in return for the empty bags. We will be collecting empty bags until the 7th July. There are boxes located at the school and Pink Lakes Pantry.
Underbool-Linga Memorial Hall
The hall is available for hire - please contact the secretary to make a booking or discuss hire charges.
Meetings :
$15 (plus $5 if kitchen is used for a cuppa)
Half -day Meeting (eg: 3 hours) - $30
All-day Meetings (eg 9am-5pm) - $60 (plus $30 if a meal is served).
Major Functions (weddings, funerals, 21sts, dinner/dances etc) - $150
All hirers must have Public Liability Insurance - we charge $20 (for small groups) & $50 (for groups of 50 plus). If hirers have their own Public Liability Insurance that covers them in any venue then they aren't charged, but do need to forward a copy of their PLI to the secretary.
All hirers are responsible for cleaning after they use the hall, we have a cleaner that will clean after functions (for a fee).
Helen Gloster - Secretary 0428 390991
Save the date
Junior/Adult Firearm Safety Course
Date: 30th June 2023
Time:5.30pm
Location: Underbool
Duration:2 hrs approx
Open to all persons aged 12 and over.
Further details to be provided in next weeks press or see S/C HEINTZE at the police station if you have any queries.
Next Typist: 7th June -
Colleen Aikman pc.aikman@bigpond.com
June
14th Colleen Aikman pc.aikman@bigpond.com
21st Tracie Corbett tracielcorbett@gmail.com
School Holidays