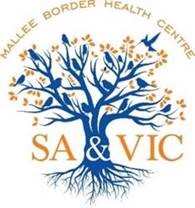 Mallee Border Health Centre
Di Thornton, Nurse Practitioner, is available by appointment on Tuesdays in Underbool. Appointments can be made by calling 0885778065 or mobile 0448522703 or at www.malleeborderhealth.com.au
Underbool CFA Fire Truck Roster
Please remember to take your mobile phone.
The truck can be taken out any day during your rostered week.
Please remember to check the fuel level and organise to fill it if required. We cannot turn out to fires if there is no fuel in the truck.
If you are unable to take the truck out, please contact the Committee Member responsible for your month.
May 2022 - 2nd Lieut Kevin Brown
01/05 Malcolm Crothers
08/05 Geoff Lockett
15/05 Kieren Hayter
22/05 Jack Winslow
29/05 Tim Gloster
Underbool-Linga Memorial Hall
A big thank you to the 13 community members who attended the two working bees held prior to Easter. The hall surrounds are looking much tidier.
Thanks also to those who did a few jobs prior to/after the working bees.
Ron Jackson (Pres) & Helen Gloster (Sec)
$2 donation
UNDERBOOL GOLF CLUB INC.
It was voted by those who attended the meeting on Wednesday 27th of April that the Underbool Golf Club would NOT reform.
A community meeting later on will be held to inform of what will happen to the course and discussion on the contents.
The Mallee String Quartet
Upcoming concert – Sunday 12th June
The Mallee String Quartet would love to see you in Underbool for an afternoon of string quartet music. Performing a range of music, folk classical and tango to folk and modern. Whether you love Mozart or prefer The Good, the Bad and the Ugly, there will be something for everyone.
Further details to be announced.
MTHCS Exercise Class
Exercise classes, run by MTHCS Tsharni Burns, will resume on Tuesday 10th May @ 2pm @ Underbool Rec Ground.
This will be a circuit type session and is suitable for all ages and fitness levels.
All welcome to attend.
Typist next week: 11th May 2022
Helen Gloster – dhgloster@bigpond.com