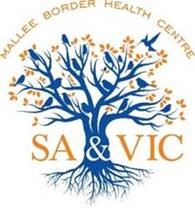 Mallee Border Health Centre
Di Thornton, Nurse Practitioner, is available by appointment on Tuesdays in Underbool.
Appointments can be made by calling 0885778065 or mobile 0448522703 or at www.malleeborderhealth.com.au
Underbool-Linga Memorial Hall Reserve Committee Inc.
Notice is given of a PUBLIC MEETING
to be held in the grounds of the
Underbool-Linga Memorial Hall Reserve
on Wednesday the 9th February
commencing at 7pm.
All community members welcome.
The purpose of the meeting is to nominate no less than three (3) or more than nine (9) persons as the Committee of Management for the Underbool-Linga Memorial Hall Reserve Committee Inc. for a term of three years. The current committee's term will expire on March 19th 2022. All positions will be declared open and nominations will be accepted prior to or on the night. Nominations from women, Aboriginal people, people with disabilities, young people and people from culturally diverse backgrounds are encouraged.
Further information, nomination forms and nominee declaration forms may be obtained by contacting your local Department of Environment, Land, Water and Planning office or at the meeting. For further enquiries please contact the Secretary, Helen Gloster on 50946305.
Ron Jackson - President
Helen Gloster - Secretary $5 Donation
Underbool Post Office
The Post Office will be closing at 12 noon every day until further notice.
Underbool CFA Fire Truck Roster
Please remember to sign the attendance sheet at the station and to take your mobile phone with you.
The truck can be taken out any day during your rostered week.
Please remember to check the fuel level and organise to fill it if required. We cannot turn out to fires if there is no fuel in the truck.
If you are unable to take the truck out, please contact the Committee Member responsible for your month.
Feb 2022 - Comm's Officer Rob Gloster
13/02 Ian Beasley
20/02 Robert Gloster
27/02 Doug Gloster
Mar 2022 - Captain Col Lockett
06/03 Scott Brown
13/03 Buzz Wisneske
20/03 Ricky Lynch
27/03 Sam Crow
Underbool Press typing & printing roster 2022
February
9th Helen Gloster dhgloster@bigpond.com
TYPISTS PLEASE NOTE:
Press notices should be in by 1pm on Tuesday.
Please check previous Press and Repeat Pocket for any Notices to be repeated. Remove old notices from the folder.
Remember to acknowledge any donations in the Press.
Please remember to type the Name and Email address of the next typist at the bottom of the Press.
Please email a copy to ssmcvicar@bigpond.com for email distribution.
Please ring the school before going to do the photocopying to ensure you are able to visit. (Covid Restrictions may apply) You will be required to sign in as a visitor to the school.
If you have trouble getting to the school to print out the copies please ring and speak to Helen Gloster she may be able to do this for you.
If you are unable to do your turn please swap with another typist or contact our emergency typists Lee Brown, Sonia McVicar or Helen Gloster.
Please print the following copies:
Post Office 6 copies take to PO with folder.
Shop 14 copies take to shop
Total 20 copies
Any queries please contact:
Helen Gloster (Pres.) Sonia McVicar (Sec.) Kylie Aikman (Treas.)
16th Sonia McVicar ssmcvicar@bigpond.com
23rd Sonia McVicar ssmcvicar@bigpond.com
March
2nd Rhonda Lockett colinlockett@bigpond.com
9th Rhonda Lockett colinlockett@bigpond.com
16th Colleen Aikman pc.aikman@bigpond.com
23th Colleen Aikman pc.aikman@bigpond.com
30th Tracie Corbett tracielcorbett@gmail.com
April
6th Tracie Corbett tracielcorbett@gmail.com
Underbool Bowling Club will run Jack Attack Bowls for NON BOWLERS (secondary students or older). Starting on Friday 18th February '22 and we hope to run the event for 3 weeks.
Name in by 5.45pm and hopefully on the on the green by 6.15pm.
Green Fee $5 and a BBQ tea will be available for a gold coin donation.
Bowls will be supplied and please wear flat shoes, thongs, or go bare foot.
Names to Maggie (0438 853218) or Veronica (0427 547654) or turn up by 5.45pm
Pres: Colin Lockett
Secretary: Mop Crothers
Typist next week: 16th February - Sonia McVicar ssmcvicar@bigpond.com