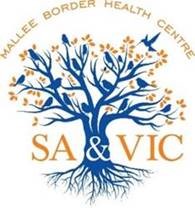 Mallee Border Health Centre
Di Thornton, Nurse Practitioner, is available by appointment on Tuesdays in Underbool. Appointments can be made by calling 0885778065 or mobile 0448522703 or at www.malleeborderhealth.com.au
UNDERBOOL FIRE BRIGADE ROSTER
Feb 2023 - Secretary Sonia McVicar
12/02 Les Dunstan
19/02 Theo Magnisalis
26/02 Adam Kelly
Mar 2023 – 4th Lieut Ron Jackson
05/03 Brett Evans
12/03 Steve Donnellan
19/03 Chris Lynch
26/03 Philip Aikman
Corbett Rural Supplies
We would like to send out a huge thank you to all those that came out to help us celebrate 21 years of Corbett Rural Supplies. We had a great night and hope that you did too.
Tracie & Ashley
Underbool Swimming Pool
FITNESS FEB 2023 - ALL WELCOME
The pool will be open for lap swimming on Monday mornings between 6am & 9am in the month of February.
Underbool Primary School
The swimming sports with Tempy Primary School will be held on Friday 17th February at the Underbool Swimming Pool.
MTHCS Exercise Program
This program, run by staff from MTHCS, will recommence on Tuesday 14th February at the Underbool Tennis Courts at 2pm. This program is suitable for all ages and abilities. Bring a water bottle and wear sunscreen & a hat. Cost -$5.
All welcome.
Underbool Press Typing & Printing Roster 2023
February
1st Helen Gloster dhgloster@bigpond.com
8th Helen Gloster dhgloster@bigpond.com
15th Sonia McVicar ssmcvicar@bigpond.com
22nd Sonia McVicar ssmcvicar@bigpond.com
March
1st Colleen Aikman pc.aikman@bigpond.com
8th Colleen Aikman pc.aikman@bigpond.com
15th Tracie Corbett tracielcorbett@gmail.com
22nd Tracie Corbett tracielcorbett@gmail.com
29th Kylie Aikman jonty1979@gmail.com
April
6th Kylie Aikman jonty1979@gmail.com
School Holidays
26th Rhonda Lockett colinlockett@bigpond.com
May
3rd Rhonda Lockett colinlockett@bigpond.com
10th Helen Gloster dhgloster@bigpond.com
17th Helen Gloster dhgloster@bigpond.com
24th Sonia McVicar ssmcvicar@bigpond.com
31st Sonia McVicar ssmcvicar@bigpond.com
June
7th Colleen Aikman pc.aikman@bigpond.com
14th Colleen Aikman pc.aikman@bigpond.com
21st Tracie Corbett tracielcorbett@gmail.com
School Holidays
July
12th Tracie Corbett tracielcorbett@gmail.com
19th Kylie Aikman jonty1979@gmail.com
26th Kylie Aikman jonty1979@gmail.com
August
2nd Rhonda Lockett colinlockett@bigpond.com
9th Rhonda Lockett colinlockett@bigpond.com
16th Helen Gloster dhgloster@bigpond.com
23rd Helen Gloster dhgloster@bigpond.com
30th Sonia McVicar ssmcvicar@bigpond.com
September
6th Sonia McVicar ssmcvicar@bigpond.com
13th Colleen Aikman pc.aikman@bigpond.com
School Holidays
October
4th Colleen Aikman pc.aikman@bigpond.com
11th Tracie Corbett tracielcorbett@gmail.com
18th Tracie Corbett tracielcorbett@gmail.com
25th Kylie Aikman jonty1979@gmail.com
November
1st Kylie Aikman jonty1979@gmail.com
8th Rhonda Lockett colinlockett@bigpond.com
15th Rhonda Lockett colinlockett@bigpond.com
22nd Helen Gloster dhgloster@bigpond.com
29th Helen Gloster dhgloster@bigpond.com
December
6th Sonia McVicar ssmcvicar@bigpond.com
13th Sonia McVicar ssmcvicar@bigpond.com
20th Sonia or Helen if required
Typist week 3 2023 - 15th February 2023
Sonia McVicar - ssmcvicar@bigpond.com