Mallee Border Health Centre
Di Thornton, Nurse Practitioner, is available by appointment on her usual day – Tuesday in Underbool.
Appointments can be made by calling 0885778065 or mobile 0448522703 or at www.malleeborderhealth.com.au
Underbool CFA Fire Truck Roster
Please remember to sign the attendance sheet at the station and to take your mobile phone with you.
The truck can be taken out any day during your rostered week.
Please remember to check the fuel level and organise to fill it if required. We cannot turn out to fires if there is no fuel in the truck.
If you are unable to take the truck out, please contact the Committee Member responsible for your month.
June 2021 - 4th Lieut Ron Jackson
13/06 Chris Lynch
20/06 Philip Aikman
27/06 Neil Jackson
July 2021 - Comm's Officer Rob Gloster
04/07 Theo Magnisalis
11/07 Ian Beasley
18/07 Robert Gloster
25/07 Doug Gloster
Cleaning Under Woolsheds/Shearing Sheds
Tony Neill will be in the area at the end of May / early June and is looking for work cleaning under shearing sheds. If you require his services, please contact him on 0429 938 121.
Mildura Rural City Council Immunisation clinics
In accordance with guidelines regarding public gatherings, community immunisations will be by appointment only. Please ring Council on 5018 8100 to book an appointment for all of the following venues.
Appointments are also available at Council's Deakin Avenue Service Centre on various days during the week.
IMMUNISATION CLINICS FOR June 2021
Mildura
Benetook Room, The Alfred Deakin Centre
Tuesday 8 June 2021 – 3.00 pm – 6.00 pm
Wednesday 16 June 2021 – 9.30 am -12.00 pm
Thursday 24 June 2021 – 3.00 pm – 6.00 pm
The Family and Child Hub
41 Pine Avenue Mildura
Tuesday 22 June 2021 – 9.15 am – 4.00 pm
Monday 28 June 2021 - 9.15 am – 4.00 pm
Red Cliffs
RSL Hall, Jamieson Avenue
Tuesday 1 June 2021 – 10.00 am – 12.00 pm
Wednesday 23 June 2021 - 10.00 am – 12.00 pm
Merbein
Community Hub, Room 2, Main Avenue
Thursday 3 June 2021 – 9.15 am – 12.00 pm
Thursday 17 June 2021 – 9.15 am – 12.00 pm
Murrayville*
Maternal and Child Health Centre, Gray Street
Monday 7 June 2021 – 11.45 am (please note time change)
Underbool*
Mallee Track Bush Nursing Centre, Monash Avenue
Monday 7 June 2021 – 1.15 pm (please note time change)
Ouyen*
Service Centre, Oke Street
Monday 21 June 2021 – 10.00 am
Please contact the Ouyen Service Centre on (03) 5018 8600 by noon on the Friday prior to the upcoming clinic to book your appointment for Murrayville, Underbool, and Ouyen clinics.
Postponed 'Carpe Diem' Play - Victorian 7 Day Lockdown and Restrictions
Mildura Rural City Council and Centre Stage Scripts have made the decision to POSTPONE all 'Carpe Diem Play' FREE events that were planned for 6 – 12 June in Murrayville, Ouyen, Underbool and Werrimull, until government restrictions ease and to ensure the safety of all attendees and participants.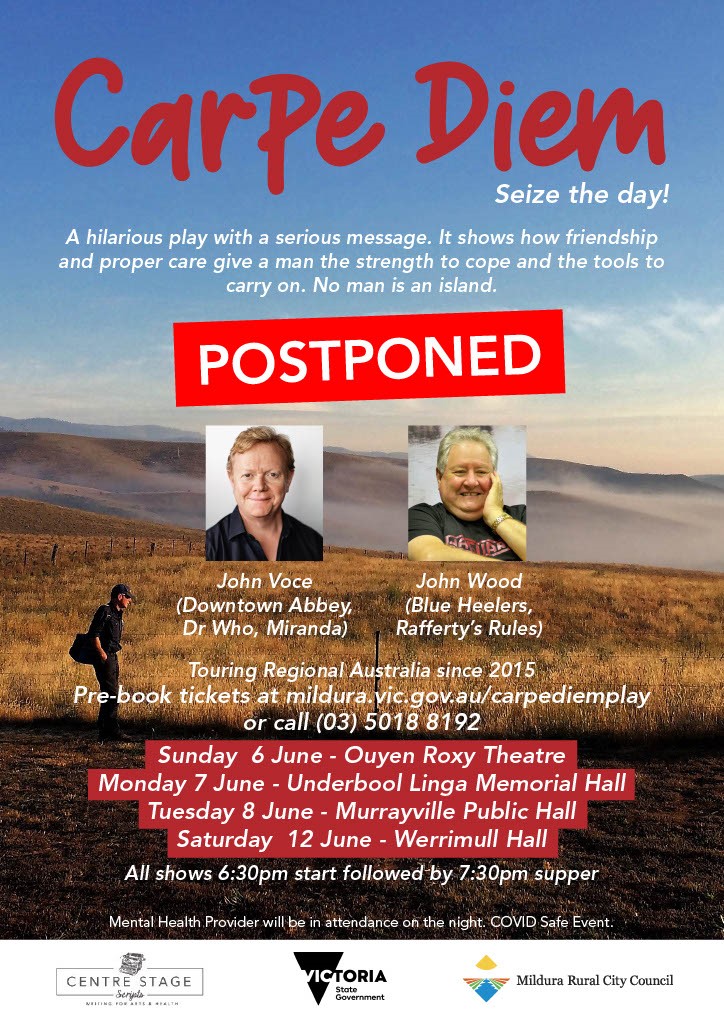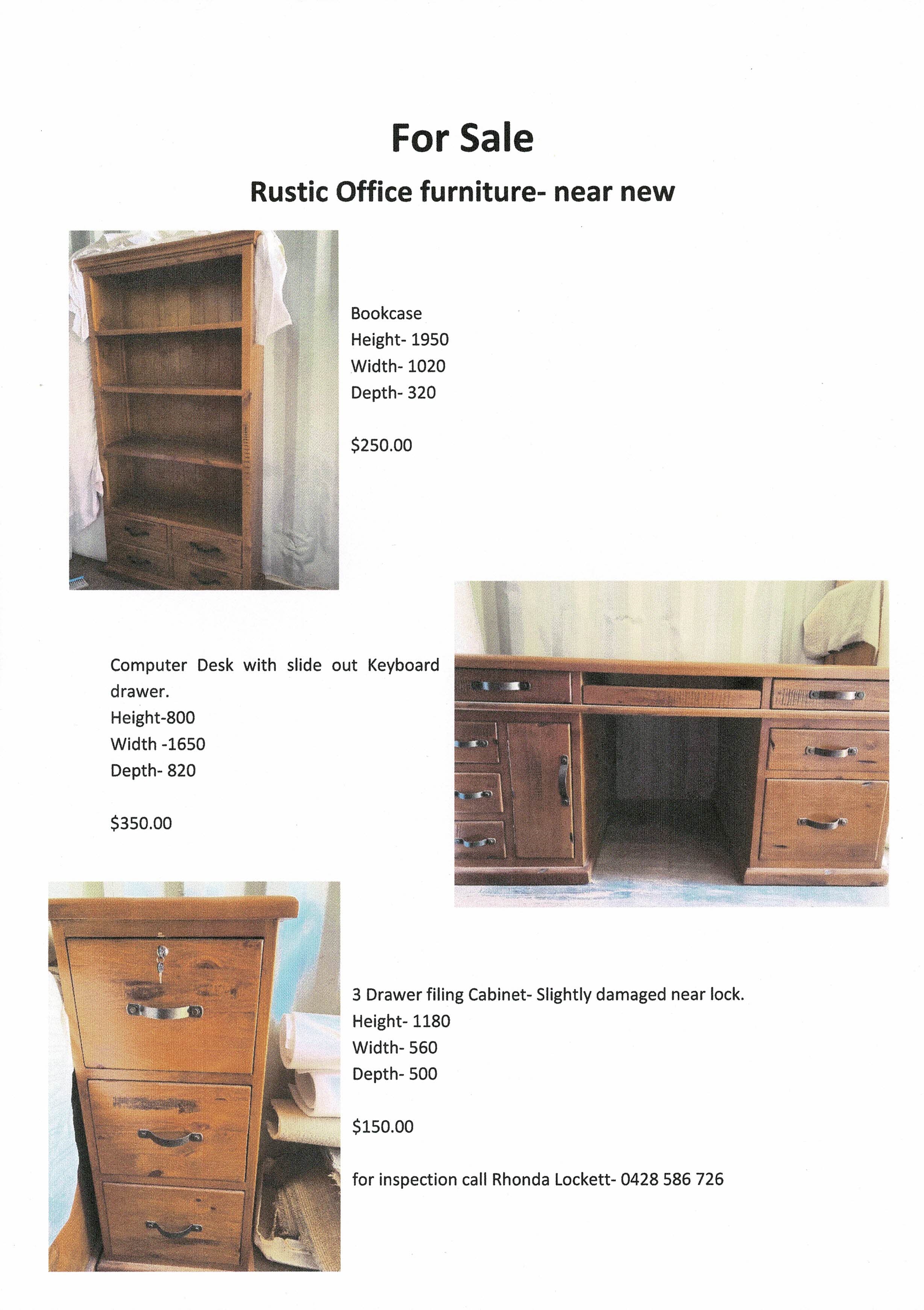 Typist for 16th June – Colleen Aikman pc.aikman@bigpond.com