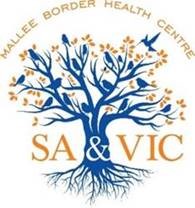 Mallee Border Health Centre
Di Thornton, Nurse Practitioner, is available by appointment on Tuesdays in Underbool. Appointments can be made by calling 0885778065 or mobile 0448522703 or at www.malleeborderhealth.com.au
UNDERBOOL FIRE BRIGADE ROSTER
Nov 2022 - 1st Lieut Cameron Gloster
13/11 Simon Brown
20/11 Simon Morrison
27/11 Malcolm Crothers
Jack Attack Bowls at Underbool.
16 people played last Friday night under near perfect conditions. We will have a competition this coming Friday, text names to Veronica (0427547654 )or Maggie (0438853218) or be at the clubhouse by 5:45pm.
Underbool Senior Citizens.
Due too many circumstances we have to cancel Senior Citizens meeting on Friday November 4th. We hope we can hold the 'Xmas break up' on Friday December 2nd. Many decisions will have to be made so will keep in touch with all interested.
Margaret Prentice Pres
Elaine Lockett Sec

November:
SCAM AWARENESS WEEK takes place from 7–11 November 2022
There are some simple ways to detect a scam.
Here are some things to look out for:
• A person or a message urging you to act quickly, whether it's a threat to make an urgent payment, a request for upfront payment or a limited opportunity too good to miss.
• A person or a message asking you to update or provide your personal details, such as identifying information, banking details or passwords, or asking to remotely access your device.
• Any payment request via unsecure or unusual methods such as cryptocurrency, gift cards or bank transfer.
• A person or suspicious message claiming they have new contact details or asking for payment to a new bank account.
• Anyone offering unsolicited financial or investment advice or claiming you can make fast or guaranteed money with little to no risk
SERVICES AUSTRALIA ACCESS POINT: Did you know that MTHCS in Ouyen has an access point where people can in rural and remote areas can access Centrelink , Medicare and other government agencies. How to access this service
The Services Australia self-service computer and printing equipment is located just through the main entrance of MTHCS Ouyen Service Centre. These facilities are available 8:30 – 5:00 Monday-Friday. There is always someone from the friendly Mallee Track Administration team to assist you with using the equipment.
RURAL OUTREACH WORKERS
Rural Outreach Workers are able to help people to navigate referral pathways and receive the right support in a timely manner. Support is provide to people regardless of age or background. Our friendly staff are happy to come to your home to discuss your needs in a confidential and holistic way.
ROWs are not therapists or counsellors - instead they will be available to support people linking with and navigating the specialist support services they need. When times get tough. When you need a trusted person to talk to. When you just need a friendly ear on the phone. No matter your age or where you live in the MTHCS catchment call or text
Renae 0429 090 942 or Tarsh 0492 001 181
Typist next week, 16th November
Nicole Kelly –nicole_adam@live.com.au