Mallee Border Health Centre
Di Thornton, Nurse Practitioner, is available by appointment on her usual day – Tuesday in
Underbool .
Appointments can be made by calling 08 8577 8065 or mobile 0448522703 or at www.malleeborderhealth.com.au
Just letting our Underbool clients know that we have had official confirmation that Di is able to continue her Tuesday clinics under the current SA border restrictions. Some good news!!
Underbool Fire Truck Roster
In the current circumstances and to protect our volunteers we are only permitting one person to take the fire truck out for its weekly run. If you are available and would like to volunteer to do this, please contact Sonia McVicar on 0403698377. We greatly appreciate the following members who have agreed to do this.
Sept 2020
13/9 Andrew Willsmore
20/9 Simon Brown
29/9 Doug Gloster
Oct 2020
4/10 Simon Morrison
Please remember to sign the attendance sheet at the station and to take your mobile phone with you.
CFA District 18
Change to operational radio call sign.
From Tuesday 1st Sept 2020 FIRECOM will replace VICFIRE for all operational radio call sign communications with ESTA, for all volunteers.
What year was this???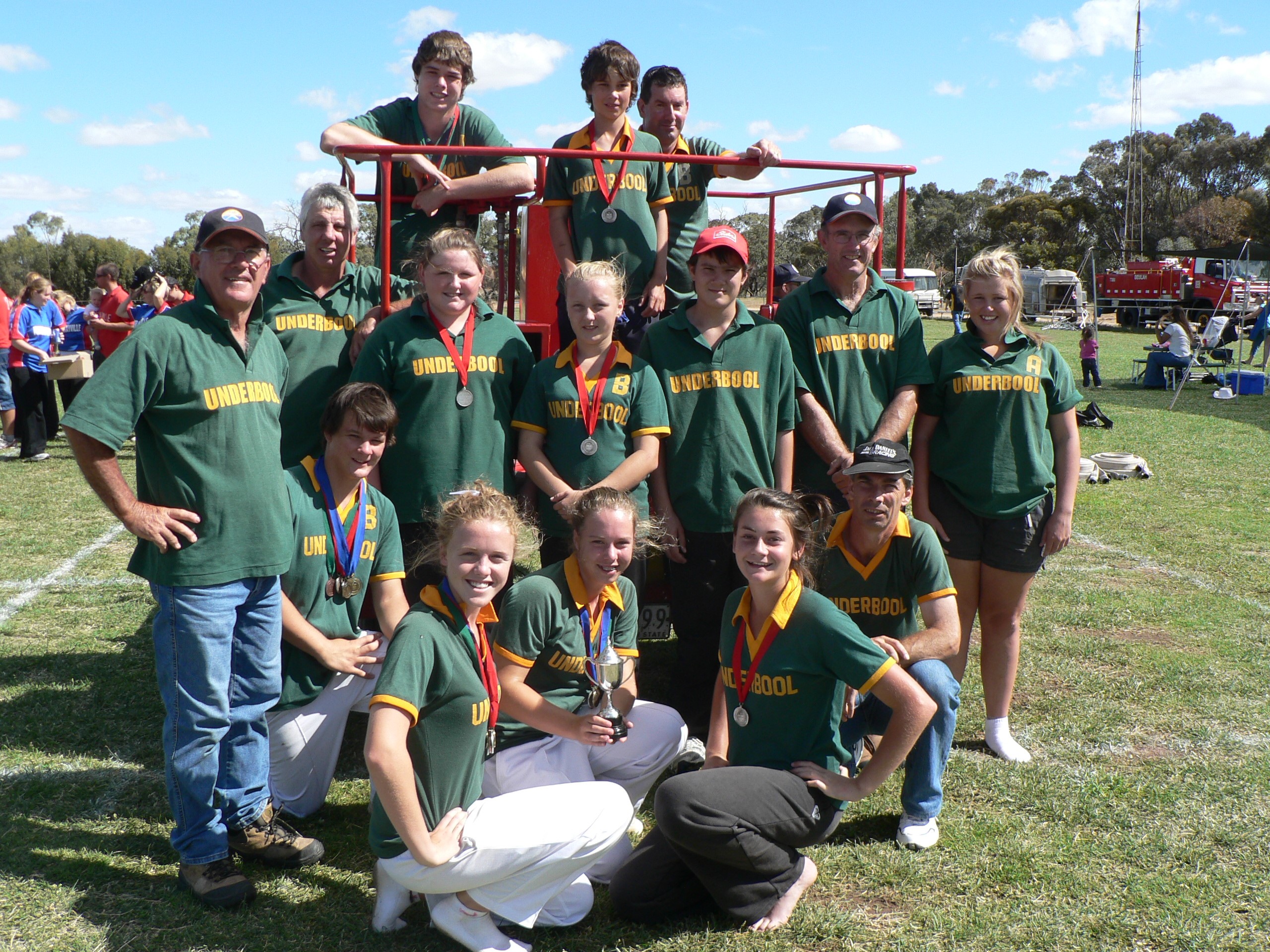 Australia Post
Please make sure any "outgoing" mail is posted by 11 am.
Thank you.
Underbool-Linga Memorial Hall - Working Bee
If any community members can spare a few minutes to pull some weeds or prune a few shrubs around the hall, your help would be greatly appreciated. Feel free to use the 'green bin' and put it out for collection.
Thanks to those who have already done some weeding and spraying around the hall surrounds.
Helen Gloster
Secretary - ULMH
Underbool Swimming Pool - Have Your Say!
With the start of Summer just around the corner, we're busily working with the local Advisory Group to plan for another exciting season of fun for the community.
As part of this planning, we're building a Summer Calendar of Fun for events throughout the season that are designed for you, your family and friends to enjoy!
Feedback from this survey will help shape what this year's Calendar looks like and we would appreciate any ideas or suggestions you may have.
Thank you for helping us create another season of fun for everyone to enjoy.
Complete the survey now -
https://alignedleisure.formstack.com/forms/underbool_pool__summer_calendar_of_fun_survey
MRCC
Our Mildura and Ouyen Service Centres continue to be closed until further notice. You can contact them during business hours
8am - 5pm, Monday to Friday by:
Phone: (03) 5018 8100
Email: mrcc@mildura.vic.gov.au
After Hours Emergencies: 1800 241 540
For details about changes to our other services and facilities go to www.mildura.vic.gov.au
Our Ouyen Service Centre remains closed to the public however we will be open by appointment for a limited number of VicRoads services on a Wednesday. If you need to re-register a vehicle, transfer a privately owned registration, or purchase a Work Diary please call us on 5018 8600 to book an appointment.
ATTENTION OUYEN & MALLEE TRACK RESIDENTS!
You can now drop library resources at the Ouyen Service Centre on Wednesdays from 9am to 4pm. If you have books or other materials to return, please place them in the crate near the front door.
Mallee Track Health and Community Service - Victorian Coronavirus Restrictions Update.
On Sunday the Premier of Victoria, Dan Andrews, announced a roadmap to easing of current restrictions in Victoria. There was a lot of information provided and with the restrictions differing between the Greater Melbourne area and Regional Victoria it can be very confusing. Please remember the best place to get information is from the Department of Health and Human Services directly. The website and phone number are below if you would like more information.
https://www.dhhs.vic.gov.au/coronavirus
or
Phone the Coronavirus hotline on 1800 675 398
Routine Medical Care
The Royal Children's Hospital is reminding families to continue with routine medical appointments and especially immunisations. They have seen a decline in immunisations during the pandemic.
"What's most important for us is reminding families that hospitals and clinics are safe places to attend, and that keeping up-to-date with vaccinations is essential, even during the pandemic. We urge all parents to make and keep medical appointments when needed." Royal Children's Hospital.
For more information, contact your local health service provider.
Mallee Border Health 08 8577 8065 or mobile 0448 522 703
Ouyen Medical Clinic 5092 1168
Mildura Rural City Council 03 5018 8100 for childhood immunisations.
RU OK?
This week is RU OK? Day and MTHCS is taking the opportunity to not only encourage our community members to check in on each other but also to take time to have the conversation with staff, volunteers and residents.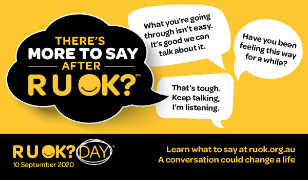 If you find you need further help or someone to talk to, here are some contacts:
MTHCS Outreach Worker
Lara Wakefield
Ph. 0402 045 984
E. lwakefield@mthcs.vic.gov.au
Next typist - September 16th - Helen Gloster