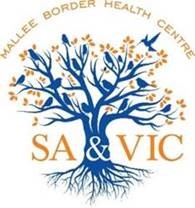 Mallee Border Health Centre
Di Thornton, Nurse Practitioner, is available by appointment on Tuesdays in Underbool. Appointments can be made by calling 0885778065 or mobile 0448522703 or at www.malleeborderhealth.com.au
UNDERBOOL FIRE BRIGADE ROSTER
Feb 2023 - Secretary Sonia McVicar
19/02 Theo Magnisalis
26/02 Adam Kelly
Mar 2023 – 4th Lieut Ron Jackson
05/03 Brett Evans
12/03 Steve Donnellan
19/03 Chris Lynch
26/03 Philip Aikman
Underbool Swimming Pool
FITNESS FEB 2023 - ALL WELCOME
The pool is open for lap swimming on Monday mornings between 6am & 7.30am for the remainder of February. PLEASE NOTE THE TIME CHANGE.
Underbool Primary School
The swimming sports with Tempy Primary School will be held on Friday 17th February at the Underbool Swimming Pool. Start time is now 9am. BBQ available BYO chair.
MTHCS Exercise Program
This program, run by staff from MTHCS, recommenced on Tuesday 14th February at the Underbool Tennis Courts at 2pm. This program is suitable for all ages and abilities. Bring a water bottle and wear sunscreen & a hat. Cost -$5.
All welcome.
Underbool Bowling Club Inc will run Jack Attack Bowls for 4 weeks for non/new bowlers (Grade 6 upwards). Come along next Friday 24th February 2023 and join in the fun. Names in by 6.45 pm and on the green at 7pm. Please note that due to the later starting time there will be no BBQ tea. Green fee $5 and the bar will be open for refreshments. Bowls supplied and please wear flat sole shoes, thongs or go bare foot.
Message names to Maggie (0438 853218) or Veronica (0427 547654) or turn up by 6.45pm.
Colin Lockett Pres.
Mop Crothers Sec.
March
1st Colleen Aikman pc.aikman@bigpond.com
8th Colleen Aikman pc.aikman@bigpond.com
15th Tracie Corbett tracielcorbett@gmail.com
22nd Tracie Corbett tracielcorbett@gmail.com
29th Kylie Aikman jonty1979@gmail.com
April
6th Kylie Aikman jonty1979@gmail.com
Typist week 3 2023 – 22nd February 2023
Sonia McVicar - ssmcvicar@bigpond.com